Police Chief Objects to Decision to Drop Child Solicitation Charges Against Virginia Megachurch Pastor John Blanchard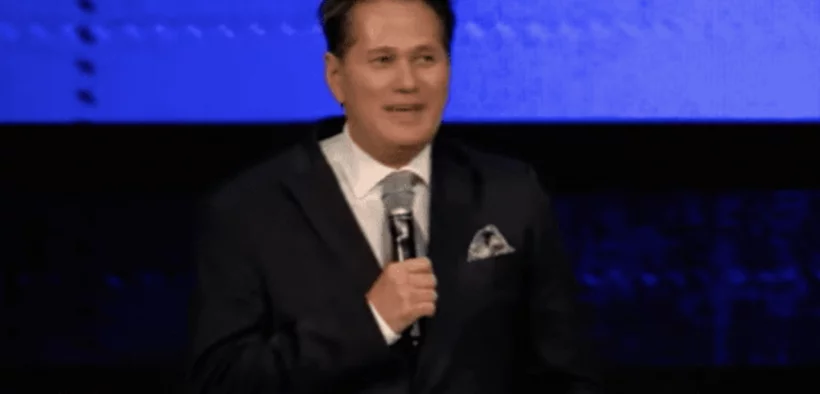 Chesterfield County Police Chief, Col. Jeffrey S. Katz said in a Jan. 10 Facebook post that he disagreed with Virginia Commonwealth Attorney Stacey Davenport's recent decision to drop solicitation of prostitution from a minor charges against Rock Church International Pastor John Blanchard and believes the case should have proceeded to trial.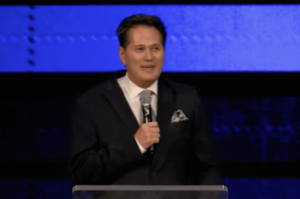 Blanchard was one of 17 men arrested on Oct. 29, 2021 for solicitation of prostitution from a minor.
After agreeing to meet with a detective posing as a 17-year-old girl, Blanchard was arrested then released on bond, and voluntarily stepped back as lead pastor and from all his ministerial duties.
On Oct. 11, Davenport dropped all charges against Blanchard at the request of prosecutors.
In a statement posted that day to Virginia Beach-based Rock Church's Facebook page, Bishop Anne Gimenez, who had taken over Blanchard's pastoral duties when he stepped down, said, "We have always believed in John's innocence. His humility and submission to those over him during this time has been a testimony to his character.  He has spent the time in fasting and prayer and has invested much of his time in his family and education. We anticipate his resumption of church duties in the near future."
Access to MinistryWatch content is free.  However, we hope you will support our work with your prayers and financial gifts.  To make a donation, click here.
​In his Facebook post Jan. 10, Katz said he objected to the decision to drop the charges against Blanchard, calling it "bewildering," and said that he felt compelled to publicly share details of the investigation after he learned that Blanchard's defense attorney had made a motion to seal all police and court records associated with the case.
He also asked for "a public articulation" of Davenport's rationale.
Katz reiterated his belief that the charges were not dropped due to a lack of evidence or "substandard" investigation.
"We know what we are doing, we do it very well, and we will continue to proceed with such investigations in the future," he said, saying that there is "a compelling public interest" in maintaining as much transparency as possible in the case.
He then outlined the timeline of the incident, saying:
"When someone:
Rents a car,
Texts a phone number posted on a known sex worker website,
Solicits a "qv" ("John" lingo for a "quick visit"),
Makes multiple inquiries if the person he's texting is "affiliated with law enforcement,"
Drives two and a half hours to a hotel and knocks on the hotel room door — as directed by our undercover "17-year-old,"
I believe a jury of Chesterfield County residents deserves to weigh in on the matter of criminal culpability."
State delegate and attorney Tim Anderson earlier weighed in on Davenport's dismissal, saying, "In my legal opinion, from what I have seen, there's no excuse not to prosecute this case. If [Blanchard is] found not guilty or if he's acquitted, that's one thing. But to use prosecutorial discretion and say nothing happened here, that's, in my opinion, an abuse of discretion, especially when they went after 15 other people [following the sting operation]."
Katz concluded, "While I disagree on the handling of this case — and hope I've made that point abundantly clear — we will move forward, unapologetic in our commitment to protect the vulnerable."
Blanchard had returned to the pulpit temporarily after Davenport's ruling but voluntarily stepped back from his ministerial duties again in November "until this present situation is totally resolved," according to a post on the church's website, with Gimenez again filling in.
"Under the guidance of our legal counsel, we cannot make a statement or comment concerning the accusations against Rev. John Blanchard at this time," the post says. "We are all committed to walking in integrity and truth at Rock Church International and will continue to take steps to do so."