Criminal Case Against Pastor John Blanchard to be Reviewed by Special Prosecutor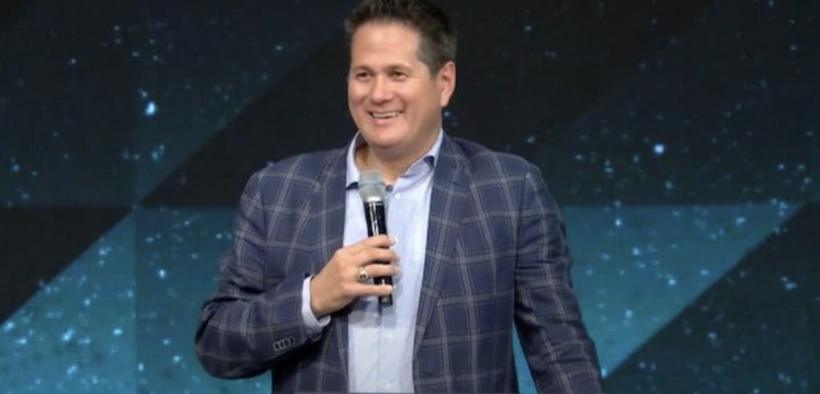 The criminal case involving Virginia pastor John Blanchard could be reopened, now that a special prosecutor is being appointed. At a press conference last week (Jan. 19), Stacey Davenport, the Commonwealth's Attorney for Chesterfield County, indicated that new evidence may lead to a trial in the once-dropped case.
Blanchard, pastor of Rock Church International in Virginia Beach, was one of 17 men arrested in a 2021 sex-sting operation. The pastor allegedly communicated with someone he thought was a 17-year-old girl and went to meet up at a hotel room, where he was arrested.
When Davenport's office dropped the felony charges against Blanchard in October 2022, a feud ensued with Chesterfield County Police Chief Jeffery Katz. Questions also have been raised about Blanchard's return to ministerial duties.
Other Officials Had Challenged the Decision to Drop Charges Against John Blanchard
As Church Leaders has reported, Katz publicly opposed the "bewildering" decision to drop charges against Blanchard. (Charges against three other defendants also were dropped.) The police chief defended the work of his force and demanded an explanation from Davenport. "I believe a jury of Chesterfield County residents deserves to weigh in on the matter of criminal culpability," he said.
Following a Freedom of Information Act request by Virginia Delegate Tim Anderson, Katz released details of the investigation. That was prompted by Blanchard trying to get his police records expunged after his case was dropped.
"I'm not trying to say Pastor Blanchard's guilty of anything," said Anderson, who's also an attorney. "But he was treated differently. That's a fact, and that's not something that we would want as lawyers or as public officials."
Access to MinistryWatch content is free.  However, we hope you will support our work with your prayers and financial gifts.  To make a donation, click here.
Commonwealth's Attorney Cites 'Unfounded Political Attacks'
In her brief press conference Thursday, Davenport didn't provide details about any new evidence. "Because this may once again become a future pending criminal case, I cannot make any further comments on the facts or the circumstances surrounding anything related to this matter," she said.
Citing the rancor surrounding the case, she added, "Due to the repeated public comments and unfounded political attacks levied upon my office by both Chesterfield County Police Chief Jeffery Katz and Delegate Tim Anderson, I cannot ethically make any decisions on whether or not this new information should impact future prosecutorial decisions in this matter."
After Davenport announced she would appoint a special prosecutor, Katz posted on Facebook: "Good. I have privately—and then publicly—requested reasonable answers to reasonable questions; questions many rightfully are asking…questions that now actually stand a chance of getting answered. If Ms. Davenport chooses to frame those questions as a political attack, so be it. The wheels of justice are back in motion. For whatever the motivation, thank you Stacey T. Davenport."
On Friday (Jan. 20), Del. Anderson posted an interview Davenport conducted that morning. "She said some things that are shocking," he writes. "She asked those of us not in Chesterfield to stop disseminating information. To honor that request I am re-releasing the police file in case you missed it earlier with two of my favorite pages highlighted below. Her statements that there was not enough evidence to move the case forward are false. Let me be more clear… it's a lie. It's corruption. Here is the full file obtained by FOIA from the Chesterfield Police Department: https://bit.ly/3UpDWim"
Pastor John Blanchard Has Resumed Church Duties
John Blanchard, who led worship two days after his arrest, "voluntarily stepped back" from pastoral duties after the police report was first released. When charges against him were dropped, Rock Church co-founder Bishop Anne Gimenez praised his "exoneration"—despite no official findings of innocence.
During his return to worship duties on Dec. 4, 2022, Pastor Blanchard thanked congregants for their support. He said he'd been the "subject of vicious and inhuman accusations," calling them "demonstrably false." Blanchard also indicated he'd be pursuing legal action to "recover our good name in this community."
This article was originally published by ChurchLeaders.com.