Can Donors Hold RZIM and Its Board Financially Liable?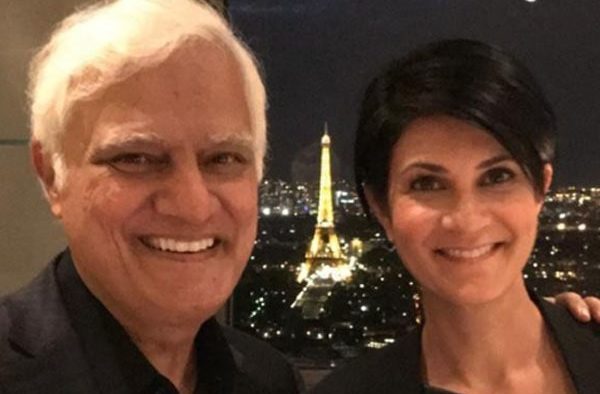 Of the barrage of legal questions arising from the sexual misconduct and abuse allegations surrounding Ravi Zacharias International Ministries (RZIM) and its late founder, one material uncertainty stands out: Can donors hold the organization and its board financially liable?
Donors supported the Georgia-based ministry under the pretense that the funds would be used for worthwhile purposes. If the ministry closes or files for bankruptcy, would a portion of the liquidated assets be returned to donors? 
MinistryWatch reached out to a few experts for guidance. But the short answer to that question is: probably not.
Evan Smola, a partner at Chicago-based personal injury law firm Hurley McKenna & Mertz—known for its work on the sexual abuse cases of Boy Scouts of America, the Catholic Diocese, and the Church of Jesus Christ of Latter-Day Saints—says that broadly speaking, a church or nonprofit of any kind wouldn't generally have liability to its donors unless the donation was made with restrictions preventing that particular asset from being used to pay bankruptcy creditors. 
"Arguably, if someone donates money to a church for the benefit of the church only, there's an easy argument to be made that the church's compensation to victims is benefitting the church and the victims, [meaning it is] being used appropriately," Smola added. "On the other hand, if money is donated specifically to build a building for capital improvements, that money is unlikely to be used to pay victims."
Smola cited the recent Boy Scouts of America bankruptcy, in which the organization claimed that two-thirds of their assets contained such donor restrictions. 
"There is potential liability there if they fail to adhere to those restrictions," he adds, "but of course, there are counterarguments to really almost any restriction, and it very much depends on how specifically it's written."
Access to MinistryWatch content is free.  However, we hope you will support our work with your prayers and financial gifts.  To make a donation, click here.
For churches, tithing and other informal donations are exceptions to these restrictions, which usually only apply to larger, more formal contributions, such as a trust or an estate bequeathing money to a nonprofit for a specific project or capital campaign.
Nonprofits and churches have a host of liability insurance, and their liability to donors depends on whether or not the policy covers errors made by directors or officers. "Theoretically, that insurance could cover a claim made by a donor against a church," Smola says. "But it all depends on the policy."
Indeed, according to the Evangelical Council for Financial Accountability, directors and officers (D&O) liability insurance protects ministry leaders from personal liability in claims of lawsuits alleging wrongdoing, but the "scope of the coverage depends upon how the policy defines the terms 'claim' and 'wrongful act.'"
Arthur Rieman, managing partner at California-based The Law Firm for Non-Profits, says state law determines how charitable assets are handled when a ministry is liquidated, and liability insurance may or may not cover board members. 
"Liability insurance generally doesn't cover debt, but depending on the policy, there may be some protections for directors for fiduciary liability if they acted in a manner that is outside whatever the law requires them to exercise their fiduciary duty," Rieman added.
In certain states, such as Rieman's home state of California, the state's attorney general has the authority to take action against organizations for misrepresenting the use of donor funds. Once a donor makes a contribution, they give up their right to control it.
"In California, generally speaking, a donor would not have a right to go after the organization if they misrepresented the use of the funds," Rieman stated. "That said, it's not unheard of for donors to claim that right and to go to court to try and get their money back [via a civil suit]."
Rieman also pointed out that while state law varies, most states require organizations to use funds for the stated purpose for which they were donated. "If donations were raised for a particular purpose, most states require that they be used only for that purpose," he said. "If money was raised for ministry purposes and it's being used for a different purpose, that is not lawful in most states."
For a charity to claim exemption with the Internal Revenue Service, it must only engage in activities furthering its expressed purpose, as stated in its organizing documents. As such, its assets must be permanently dedicated to the exempt purpose, according to the IRS. If the organization dissolves, its assets must be distributed for its exempt purpose or to federal, state, or local governments for a public purpose. 
RZIM, which is designated as a 501(c)(3) organization with the Internal Revenue Service, stated in its last Form 990 filing from 2014 that its mission is to "reach and challenge those who shape the ideas of a culture with the credibility of the Gospel of Jesus Christ. Distinctive in its strong evangelistic and apologetic foundation, the ministry of RZIM is intended to touch both the heart and the intellect of the thinkers and influencers of society through the support of the visionary leadership of Ravi Zacharias."
Gospel for Asia's Example
Past attempts by donors to "claw back" funds from ministries have met with mixed success.  In 2019, Gospel for Asia (GFA) settled a $37 million case over misuse of funds.  Canadian donors have filed a class action lawsuit claiming GFA misused more than $100 million in Canadian donor gifts.
Plaintiff Greg Zentner is a former GFA donor whose suspicions began after his pastor researched GFA's finances, finding that "tens of millions were allegedly sitting in foreign bank accounts and millions more were being held in reserve funds," according to the Canadian Broadcasting Corporation's CBC News.
Zentner's case says, "Thousands of well-intentioned Canadians were duped into collectively donating tens of millions of dollars to an international fundraising syndicate" that promised finds "would be used for specific charitable purposes to help the poorest of the poor in India," but that instead funds were "for their own use, including for the construction of a luxurious compound and personal residence in Texas."
He asked the Canadian court to require GFA to refund the $20 million used for its American headquarters, plus $150 million in damages.
Suspending Fundraising and Restructuring 
With fundraising suspended, international branches shutting down and former allies cutting ties, RZIM faces a significant impending cut to its cash flow. An archived copy of RZIM's now-inactive membership page with the Evangelical Council for Financial Accountability shows it recorded $36.8 million in revenue, $41.7 million in total assets, and $3.1 million in liabilities in 2019.
The extent of the liability of RZIM will depend a great deal on the total number of victims, a number that is not now known.  Boz Tchividjian of the law firm Landis Graham French represents two of them.  In the Catholic clergy sex scandal the average victim compensation was about $270,000, but the number of victims was in the thousands, and that ran the total liability into the billions.  In 2010, a single victim won a sexual abuse case against the Boy Scouts that gave him a $18.5-million award.  In the current class-action lawsuit against the Boy Scouts, the Scouts made an opening offer of $300-million to compensation victims.  Attorneys for the victims called that umber "woefully inadequate."
The ECFA terminated RZIM's membership last month for failing to comply with a provision of its Standards of Responsible Stewardship that governs the use of resources and compliance with laws. The announcement states, "…ministry resources were improperly used in relation to sexual abuse and misconduct by the ministry's late founder."
Responding to mounting criticism, RZIM CEO Sarah Davis unveiled a sharp shift to the organization's mission this week. In an email to staff on March 10, Davis announced RZIM would soon transition into a "grantmaking entity" to support ministries promoting its original mission of preaching the gospel, as well as organizations focused on caring for victims of sexual abuse. 
RZIM did not take up MinistryWatch's request for comment on its potential liability to donors. However, a representative did share Davis' email in its entirety. 
Speaking on the organization's structure change, Davis wrote: 
"We plan to transition RZIM from its current form of a global speaking team of evangelists and apologists with offices around the world to a grantmaking entity, much like a charitable foundation, which will support a variety of ministries, causes, and kingdom-building efforts. Specifically, we expect this new entity will make grants in two areas: furthering our original mission to preach the gospel through the questions of culture, and the prevention of and caring for victims of sexual abuse. We plan to continue to make grants to many of the organizations we already support, in particular to our national offices around the world, and we also anticipate grants to seed new organizations that fulfill the mission on which RZIM was first started. In this way we hope to honor the intent of the gifts our donors have sacrificially made to further the gospel. We anticipate this transition to grantmaking will be complete in four-to-six months, and when completed will be accompanied by leadership changes."