Ravi Zacharias International Ministry Suspends Fundraising While Dealing with Sexual Assault Fallout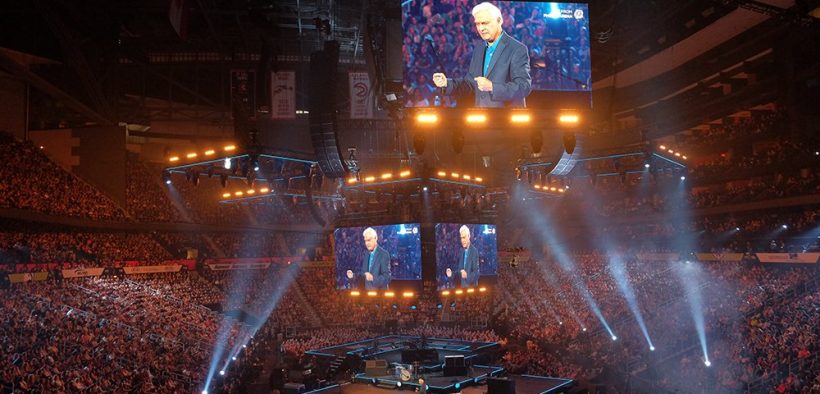 Ravi Zacharias International Ministry (RZIM) has stopped fundraising while it deals with the fallout of an investigative report made public last week that showed its late founder was guilty of sexual misconduct and abuse.
"In light of the recent revelations regarding our founder, we find it prudent to suspend all fundraising activities until a path forward can be envisioned that includes care for all of Ravi's victims, as well as the staff and supporters of RZIM," the organization said on its website.
The independent investigation and subsequent report compiled by the law firm Miller & Martin PLLC confirmed that Zacharias, who died in May 2020, had engaged in sexual behavior that included groping spa workers, asking for sexual favors, and compiling a collection of more than 200 selfies—some of them explicit—from young women.
RZIM's board of directors said in a statement acknowledging the contents of the report earlier this week that it was "seeking the Lord's will regarding the future of this ministry."
The organization said Zacharias took extensive steps to conceal his behavior from his family, colleagues, and friends and that RZIM would conduct further investigation to determine whether any structural, policy, or cultural problems at the ministry allowed it to happen.
"It is imperative that where these things exist in our organization, we take focused steps to ensure they are properly diagnosed and addressed," the statement said.
Earlier this week, the UK board of the Zacharias Trust cut ties with RZIM, saying its reaction to the report was not strong enough. Meanwhile, longtime RZIM board member Tony Cimmarusti said in a Facebook post reported by The Roys Report that he has no plans to resign. He said, "quitting when the going is toughest does not seem like the way forward, at least not at this juncture," and that he would not leave the organization "until I hear from the Lord."