Ministries Dedicated to Evangelism and Disaster Relief Among Largest in North Carolina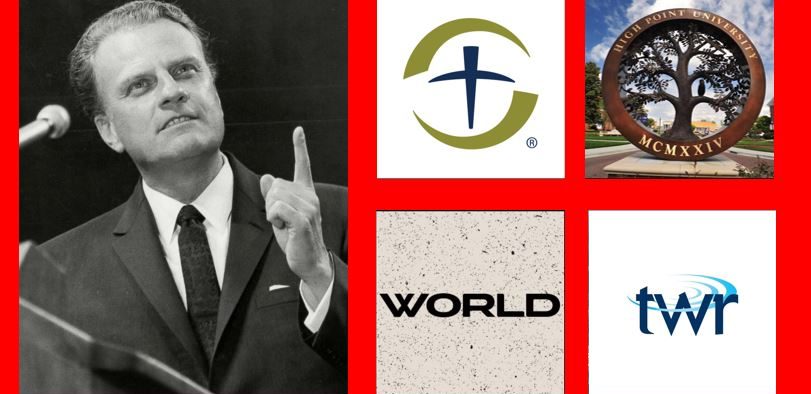 North Carolina is the 9th most populous state in the nation, but because of a couple of powerhouse ministries, it punches above its weight and ranks 5th on MinistryWatch's list of states with the most Christian ministries.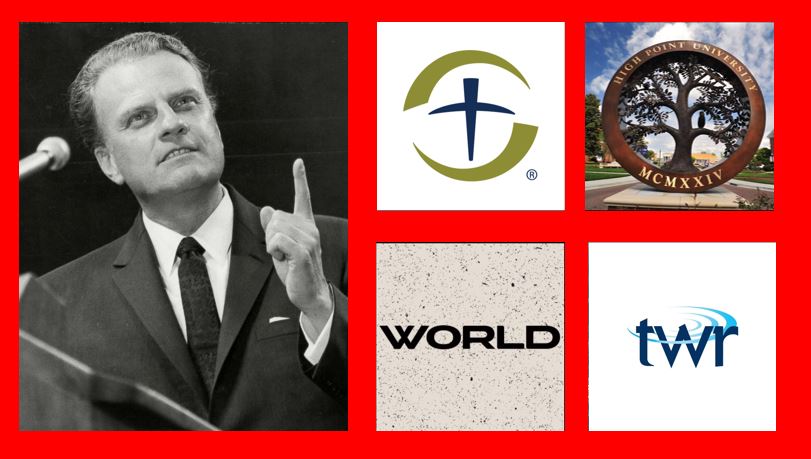 Sitting atop the beautiful Blue Ridge Mountains in Boone is the largest Christian ministry in North Carolina. Samaritan's Purse accounts for over 40 percent of the $2.03 billion tracked by the MinistryWatch 1000 list.
Founded by Bob Pierce in 1970 to "meet emergency needs in crisis areas," Samaritan's Purse is now headed by Franklin Graham, who took the reins after Pierce died of cancer in 1978. In 2020, it raised $898.6 million in revenue. 
In addition to international crisis response, Samaritan's Purse also helps with domestic disaster relief. One of its most familiar ministries is Operation Christmas Child (OCC). Shoe boxes are filled with small gifts and delivered to needy children around the world as a "tangible expression of God's love." OCC has delivered shoeboxes to over 188 million children in 170 countries around the world since it began in 1993. 
Graham also heads up the Christian ministry begun by his father, Billy Graham, in 1950. Billy Graham preached his first evangelistic crusade in 1947 in his hometown of Charlotte, where the ministry is headquartered today. Billy Graham died in 2018. 
The Billy Graham Evangelistic Association (BGEA) still holds crusades and festivals to preach the gospel—events for which it was originally known—but also has expanded its ministry to include a training center in Asheville, a rapid response team of chaplains, and internet evangelism. It had $130 million in revenue last year.
Access to MinistryWatch content is free.  However, we hope you will support our work with your prayers and financial gifts.  To make a donation, click here.
Also committed to evangelism through mass media is Trans World Radio (TWR). Located in Cary, TWR began in 1948 when Paul Freed realized radio could be an effective means for reaching remote mountainous regions of Spain from a station in Tangier, Morocco. TWR's programming reaches 190 countries in over 300 languages or dialects. It collaborates with other Christian ministries, like BGEA, and distributes their programming around the world. In 2020, TWR had revenue of $37.5 million.
God's World Publications in Asheville had $11 million in revenue in 2020. Founded in 1942, God's World Publications "publishes or provides news media, books and other materials and services for Christians of all ages to assist in forming a Biblical worldview for all aspects of life." This includes WORLD magazine, WORLD digital, God's World News products for kids, and several podcasts. It also hosts the World Journalism Institute to train and equip young Christian journalists.
Among the largest revenue generators in the state is High Point University. Started by the city of High Point and the Methodist Church in 1924, the school now has an enrollment of about 4,600 students. According to its website, High Point's mission can still be summed up as it was 90 years ago: "[T]o help us to appreciate and to love our own, to know our needs and opportunities, and to make ourselves more efficient servants of Christ." High Point had $294.8 million in revenue in 2020.
Below is a list of North Carolina ministries with annual revenue greater than $5-million.
| | | | |
| --- | --- | --- | --- |
| Ministry | Cause | City | Revenue |
| Samaritan's Purse/ Operation Christmas Child | Relief and Development | Boone | $898.6 million |
| High Point University | Colleges/Universities | High Point | $294.8 million |
| Campbell University | Colleges/Universities | Buies Creek | $261 million |
| Billy Graham Evangelistic Association | Evangelism | Charlotte | $130 million |
| Gardner Webb University | Colleges/Universities | Boiling Springs | $91.5 million |
| SIM USA, Inc. | Foreign Missions | Charlotte | $52 million |
| TWR (aka Trans World Radio) | Foreign Missions | Cary | $37.5 million |
| Montreat College | Colleges/Universities | Montreat | $27.4 million |
| Messianic Vision, Inc. | Educational Media | Charlotte | $22.6 million |
| United World Mission | Foreign Missions | Charlotte | $22 million |
| Corporate Chaplains of America | Evangelism | Wake Forest | $18.5 million |
| Bible Broadcasting Network  | Radio/ TV Stations | Charlotte | $14.5 million |
| JAARS, Inc. | Evangelism Support | Waxhaw | $14.1 million |
| The Timothy Initiative | Foreign Missions | Raleigh | $14 million |
| Durham Rescue Mission | Rescue Missions | Durham | $13.2 million |
| Samaritan's Feet International | Foreign Missions | Charlotte | $11.9 million |
| God's World Publications, Inc. | Educational Media | Asheville | $11 million |
| Asheville Christian Academy | K-12 Schools/Academies | Swannanoa | $9.3 million |
| Charlotte Rescue Mission | Rescue Missions | Charlotte | $8.5 million |
| United Methodist Agency for the Retarded (UMAR) | Relief and Development | Charlotte | $8 million |
| Global Service Network | Evangelism Support | Apex | $7.9 million |
| Proverbs 31 Ministries | Christian Growth | Matthews | $7.4 million |
| Heart for Lebanon Foundation | Foreign Missions | Black Mountain | $7.3 million |
| Zoe Empowers | Foreign Missions | Raleigh | $5.87 million |
| Asia Harvest | Foreign Missions | Winston Salem | $5.85 million |
| Raleigh Rescue Mission | Rescue Missions | Raleigh | $5.8 million |
| Evangelism Explosion International | Evangelism Support | Arden | $5.7 million |
| Mission Athletes International | Fellowship Evangelism | Charlotte | $5.2 million |