Weekly Review

ECFA Membership Changes, MinistryWatch Database Changes, On This Date in MinistryWatch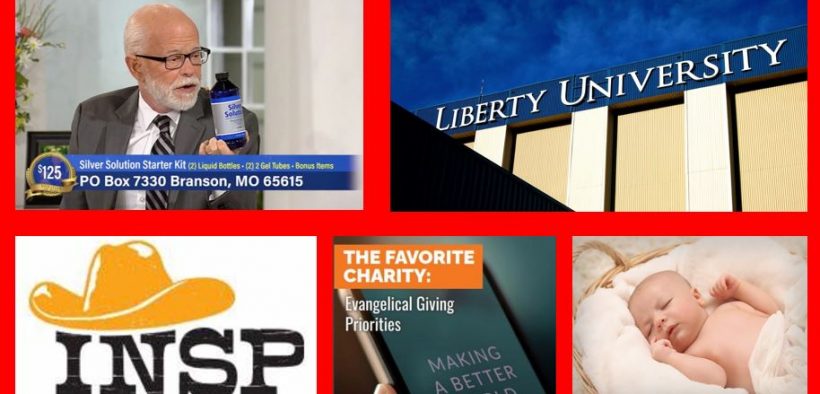 MinistryWatch 1000 Database Changes.  MinistryWatch now has more than 1,000 ministries in its database. These ministries represent more than $35-billion in total revenue, most of that donor revenue from evangelicals. The following ministries have their profiles updated with the most recent year's financial data. The Financial Efficiency rating of each ministry is in parenthesis. If this rating represents a change from the previous year, that change is noted: Evangelical Christian School of Memphis (Up 4 to 5 Stars, Transparency Grade: A, DCS: 90), Groton School (Down 2 to 1 Star, Transparency Grade: D, DCS: Down 60 to 55), Hope and Home (3 Stars, Transparency Grade: From A to D, DCS: 95), The Rescue Mission, Fort Wayne (2 Stars, Transparency Grade: From C to A, DCS: 75). The following ministry has been added to the MinistryWatch database with the most recent year's financial data: Santa Fe Christian Schools (4 Stars, Transparency Grade: A, DCS: N/A)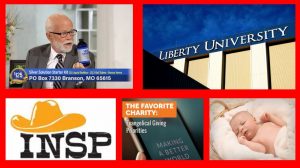 ECFA Changes.  The following organizations have had membership status changes in the Evangelical Council for Financial Accountability.  ADDITIONS:  Ft. Wayne Rescue Mission Ministries (Ft. Wayne, Ind.), Living Word Missions (Wilmington, Mass.), Crosswalk Community Church (Williamsburg, Va.), Savannah Care Center (Savannah, Ga.), Christian Mission Centers (Enterprise, Ala.), Cloverhill Church (Midlothian, Va.), Kingdom Rain (Baltimore, Md.), Impact Nations International Ministries (Rio Rancho, N.M.), Santa Fe Christian Schools (Solana Beach, Calif.)  REMOVALS:  Hope and Home (Colorado Springs, Colo.), Simpson University (Redding, Calif.), Hope Now for Youth (Fresno, Calif.), Celebration Church of Jacksonville (Jacksonville, Fla.)
On the Podcast:  United Methodists, Pastors Sue Their Churches, And A Church Lending Scam.  On today's program, a former pastor and two accomplices defraud churches of more than $3-million.  United Methodists continue to look for ways to split amiably, but some are becoming impatient.  And we take you on the ground to Romania for a look at churches who are helping in Ukraine.  We begin today with the story of a Colorado pastor who is suing his congregation for defamation.  You can hear the podcast on iTunes, Spotify, Stitcher, and other podcast apps, or you can simply click here.
Podcast Extra.  The Bible says that where your treasure is, your heart is also.  So it would make sense that if you want to do a heart examination on evangelicals, you should look at their giving habits.  
When you do that, you find that the evangelical heart is weak, if not downright diseased.  Yes, evangelicals give more than mainline Christians, and far more than those who are unaffiliated religiously, but giving among evangelicals still falls far short of the biblical standard of the tithe, and – as we'll learn in a new study we examine today – evangelicals give mostly to the same organizations that non-Christians give to.  
To help us unpack these new numbers, I have back on the program Ron Sellers, the president of Grey Matter Research and Consulting.   Ron Sellers and I discuss a new study his organization has done in conjunction with Infinity Concepts.  That study was published a week ago, and it's called "The Favorite Charity:  Evangelical Giving Priorities."  You can listen to our conversation here.
Access to MinistryWatch content is free.  However, we hope you will support our work with your prayers and financial gifts.  To make a donation, click here.
Send Us Your News Tips.  Do you have a story idea for MinistryWatch?  If so, send us an email.  A lot of the stories we do originate from our readers and listeners.  They send us news tips, press releases, emails, questions, and links.  So, if you have a story you'd like us to cover, or a ministry that you think needs a closer look, please email us.  Our email is info@ministrywatch.com.  That will come directly to my desk, and we'll take it from there.  
Salary Data Now In MinistryWatch Database.  We now have salary information for nearly 6,000 executives from more than half of the ministries in the MinistryWatch 1000 database.  So check out this new addition by clicking on the red button at the top of this page, or click here.  That takes you to our database.  The search engine is right there, and you can type in the name of a ministry you're interested in and our profile will pop right up – now, with compensation information for the top executives.
75 Red Flags.  MinistryWatch has released a new free booklet, "75 Red Flags To Consider Before Donating For A Christian Ministry."  To read more, and to download your free, printable copy of the 18-page booklet, click here.
MinistryWatch Video.  A reminder that we have created a short (3.5 minutes) video that explains what we do here at MinistryWatch, and why.  If you're new to MinistryWatch, I hope you'll check it out.  To find it, click here.
A Guide To Giving For Disaster Relief.  When disaster hits, Christians give.  But where they give can make a big difference?  Which organizations are most effective in these post-disaster situations?  MinistryWatch has published a list of organizations that are doing relief work and which have an "A" Transparency Grade and a 3-, 4-, or 5-star rating for Financial Efficiency.  It's a list of about 30 ministries, and you can find it on the front page of our website.  I'll also include a link in the show notes to this program.  Link to list HERE.
Ukraine Giving.  If you want to give specifically to ministries working in and near Ukraine, click here.  We've posted this link for the past few weeks, but I want to keep it in front of you, and I also want you to know that we continue to add new ministries and additional information about existing ministries.  So if you haven't hit the link in a week or so, you might want to hit it again.
On This Date at MinistryWatch.  THREE YEARS AGO:  MinistryWatch reports on concerns about nepotism at the church of Trump advisor Paula White.  Read more here.
TWO YEARS AGO:  Televangelist Jim Bakker is under investigation for allegedly making false claims about COVID, and for selling treatments for COVID on his television program.  Read more here.