MinistryWatch's Top 10 Stories for the Month of March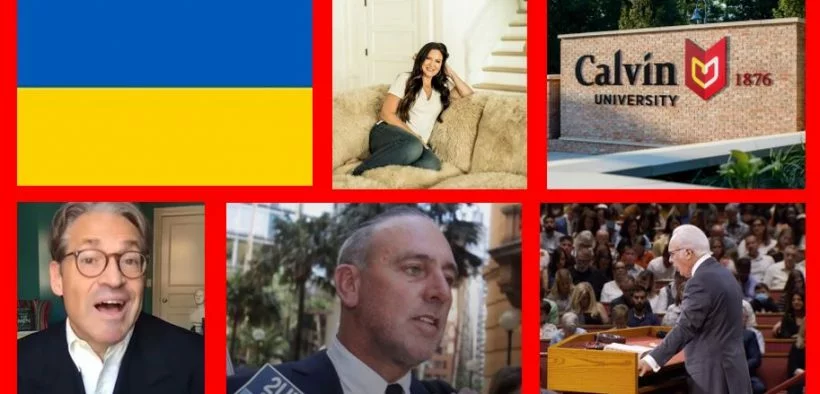 The following stories had the most page views at the MinistryWatch website during the month of March. We present them here in a "countdown" format, from 10 to 1. The first few sentences of each story are reproduced below. To read the entire story, click on the link. To read the Top 15 stories of 2021, click here.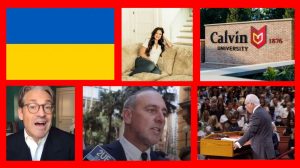 10. Former Christianity Today Editor Mark Galli Accused of Sexual Harassment
The former editor of a prominent evangelical magazine who made national headlines for criticizing Donald Trump's failed character has been accused of sexual harassment during his tenure as editor. A new report from Christianity Today magazine, published March 15, claims the Carol Stream, Illinois-based ministry failed to hold former editor-in-chief Mark Galli and former CT advertising director Olatokunbo Olawoye accountable for sexual harassment for more than a decade. That harassment included "demeaning, inappropriate, and offensive behavior," according to the report from CT's news editor Daniel Silliman, which was edited by senior news editor Kate Shellnutt and published without review from the ministry's executive leadership. Silliman reported finding a dozen firsthand accounts of harassment.
9. Hillsong Board Blames Anxiety Drug, Alcohol for Landing Brian Houston in a Woman's Hotel Room
The board of directors of Hillsong, the global megachurch and music empire co-founded by Australian pastor Brian Houston, released a statement March 18 addressing two complaints about Houston, including an accusation that the married pastor had spent time alone in a hotel room with a woman in 2019. In the statement, which came as the story was breaking in the Australian press, said the Hillsong board has been "dealing with two complaints made against Pastor Brian over the last 10 years," and said each was investigated by a board member, or "a body appointed by the global board," and dealt with confidentially. The other complaint related to an accusation that Houston had flirted with a staff member over text message a decade ago.
8. United Methodist Church Delays General Conference, Prompting Some Conservatives to Leave
The United Methodist Church has delayed its General Conference meeting for a third time due to the continuing COVID-19 pandemic. In response, some conservative United Methodists have announced they will preemptively leave the denomination rather than wait for the long-anticipated meeting. Delegates to the General Conference were expected to take up a proposal to split the denomination over disagreements on biblical sexuality at the meeting of its global decision-making body scheduled for Aug. 29 to Sept. 6 in Minneapolis. But General Conference organizers announced March 3 they are postponing that meeting to 2024 because of the continuing COVID-19 pandemic.
7. Fallout over LGBTQ Spouses at Calvin University Captures Broader Evangelical Divide
For years, Calvin University, a leading evangelical school in Grand Rapids, Michigan, has tried to walk a fine line of being welcoming to students who identify as LGBTQ while still enforcing traditional Christian Reformed Church views on sexuality. The school sponsors a support group for gay students, gave an alumni award to an LGBTQ graduate, and last year saw a gay undergrad elected as student body president. But after a Calvin professor officiated a wedding last fall for an LGBTQ staffer at a campus-based research center, putting both employees in violation of school policy, school leaders tried to resolve the matter quietly. The Center for Social Research, part of the school since the 1970s, was allowed to spin off and the staffer was able to stay. Things changed last month when Chimes, the Calvin student newspaper, broke news about the reason for the split.  
6. Hillsong Pastor Brian Houston Resigns after Revelations of Indiscretions with Women
Less than a week after the Hillsong board released a statement revealing its cofounder, Brian Houston, had sent inappropriate text messages to a staff member and spent time in a woman's hotel room, the board of the global megachurch has announced the longtime global senior pastor has resigned. In a statement posted on its website March 23, the board said it had accepted Houston's resignation and acknowledged "there will be much emotion at this news." News of the complaints against Houston surfaced in the Australian press and in a March 18 statement, the Hillsong board acknowledged it had been "dealing with two complaints made against Pastor Brian over the last 10 years," and said each was investigated by a board member, or "a body appointed by the global board," and dealt with confidentially.
Access to MinistryWatch content is free.  However, we hope you will support our work with your prayers and financial gifts.  To make a donation, click here.
5. Husband of Proverbs 31 Ministries Founder Lysa Terkeurst Seeks Alimony in Divorce Proceedings
In January, author and founder of Proverbs 31 Ministries Lysa TerKeurst announced she'd filed for divorce from her husband, Art. The couple married in 1992 and have been separated since November 2020. North Carolina, where the TerKeursts live, requires that a couple be separated for a continuous year before instituting a divorce proceeding. In February, Art filed a response to the petition for divorce, asking for post-separation support, alimony, an equitable division of property, damages, and the rescission of a post-nuptial agreement which he says was unconscionable and based upon fraud. 
4. Grove City College Caught in Crossfire of Evangelical CRT Battles
A small, conservative Christian college in Pennsylvania has become the latest battleground in the evangelical "woke war." Since 2020, concerns about "wokeness" have pitted Christians against one another in the pews and in the classroom. "Wokeness" is a term that its supporters say describes being alert to systemic discrimination.  Detractors say it describes a progressive ideology that promotes critical theory and contributes to the "canceling" of conservative voices in public conversations. Grove City College, nestled in the quiet Pennsylvania borough of Grove City an hour north of Pittsburgh, finds itself in the midst of this controversy.
3. Million Dollar Homes Become Status Symbols of Televangelists and Pastors
Donors, where is the money going? When a televangelist's ministry or pastor's church owns a private jet, you can almost be certain the leader lives in a mansion. That is one of the lessons Trinity Foundation has learned from investigating religious fraud and excess for more than 30 years. In April 2021 the Houston Chronicle's Jay Root asked Trinity Foundation for assistance on an article series about church parsonages in Texas. Trinity Foundation compiled a list of megachurches and large media ministries in the state and then searched for parsonages and homes of pastors and ministry leaders.
2. Advice to Those Wanting to Give to Ukrainian Relief
When crisis hits around the world, as it has in Ukraine, Christians are often first in line to help.  That's a very good thing. However, there's a reason the Bible tells us to love God with our mind as well as our heart. At times like these, we should engage both. Below are a few principles and tips to keep in mind as you give to Ukrainian relief efforts. We also have our assessment of some ministries that are raising funds for Ukrainian relief.
1. Former Member of John MacArthur's Megachurch Says He Shamed Her for Leaving Abusive Husband against Church Counsel
A former member of John MacArthur's megachurch says she was publicly shamed by the pastor in 2002 for her decision to leave her abusive husband and defy church counsel, according to The Roys Report. MacArthur, who leads Grace Community Church (GCC) in Sun Valley, California, told his congregation it was necessary for him to call out Eileen Gray, who had rejected church elders' direction to reconcile with her husband, a former children's music and Bible teacher at the church, because the church "bears responsibility before God to be the instrument of discipline." In 2005, David Gray was convicted of aggravated child molestation, corporal injury to a child, and child abuse and is currently serving 21 years to life in a California prison.