Weekly Review

ECFA Membership Changes, MinistryWatch Database Changes, On This Date At MinistryWatch.com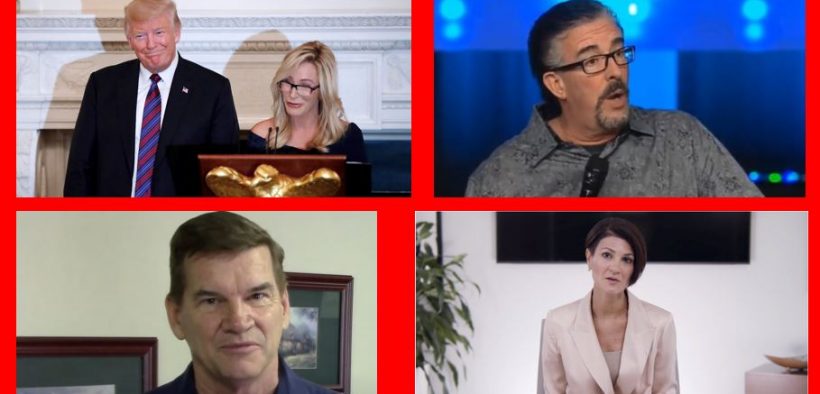 MinistryWatch 1000 Database Changes.  MinistryWatch now has more than 1,000 ministries in its database. These ministries represent more than $37-billion in total revenue, most of that donor revenue from evangelicals. The following ministries have their profiles updated with the most recent year's financial data. The Financial Efficiency rating of each ministry is in parenthesis. If this rating represents a change from the previous year, that change is noted: Advancing Native Missions, Inc. / ANM (3 Stars, Transparency Grade: A, DCS: Up 90 to 95), Africa New Life Ministries International (3 Stars, Transparency Grade: A, DCS: Up 90 to 95), Choice Books of Northern Virginia (4 Stars, Transparency Grade: A, DCS: Up 80 to 85), Christian Union (2 Stars, Transparency Grade: A, DCS: Down 90 to 85), Dallas Life (5 Stars, Transparency Grade: A, DCS: Down 95 to 90), Downtown Rescue Mission Inc.  (4 Stars, Transparency Grade: A, DCS: Up 90 to 95), Life Action Ministries (4 Stars, Transparency Grade: A, DCS: Up 90 to 95), Life Issues Institute (3 Stars, Transparency Grade: D, DCS: Up 65 to 70), Novo Mission (N/A Stars, Transparency Grade: C, DCS: Down 65 to 55), WaterStone Support Foundation Inc (4 Stars, Transparency Grade: A, DCS: Down 90 to 85), Western Seminary (4 Stars, Transparency Grade: C, DCS: Up 70 to 75), World Emergency Relief / Children's Food Fund (5 Stars, Transparency Grade: C, DCS: Up 75 to 80), Youth for Christ USA, Inc.  (3 Stars, Transparency Grade: A, DCS: Up 90 to 95)
On the Podcast:  Ted Haggard, American Bible Society, and Ravi Zacharias.  On today's program, one of evangelicalism's most prominent leaders, Ted Haggard, his hit new lows.  We'll have the latest.  And the American Bible Society latest president lasted less than 90 days.  The organization has had five presidents in the past 10 years.  We've got news of the latest changes at this two-century old ministry.  We begin today with the latest chapter in the story of Ravi Zacharias International Ministries.  Last week, Lighten Group, announced it was shutting down.  Lighten Group is a new ministry started by Sarah Davis, former CEO of Ravi Zacharias International Ministries (RZIM) and daughter of late Christian apologist Ravi Zacharias.  Lighten Group, whose team is comprised of former RZIM employees, was founded in the fall of 2021 and was supported by RZIM funding.  It is not clear what has happened to the millions of dollars in assets owned by RZIM when the organization imploded in the aftermath of a sex abuse scandal.  You can hear the podcast on iTunes, Spotify, Stitcher, and other podcast apps, or you can simply click here.
ECFA Changes.  The following organizations have had membership status changes in the Evangelical Council for Financial Accountability.  ADDITIONS: Alternative Avenues Women's Resource Center (Fontana, Calif.), Frontlines International (Lutz, Fla.), Immanuel Church Nashville (Nashville, Tenn.), Alliance South Central (Arlington, Tex.), Choices Resource Center (Oak Ridge, Tenn.), New Horizons of Southwest Florida (Naples, Fla.), Trinity Evangelical Free Church (Eustis, Fla.), Pregnancy Solution (Venice, Fla.), Terebinth Refuge (Waite Park, Minn.), Life Choices Pregnancy Center (Lyons, Colo.)  REMOVALS:  NONE
Access to MinistryWatch content is free.  However, we hope you will support our work with your prayers and financial gifts.  To make a donation, click here.
On This Date At MinistryWatch.com.  ONE YEAR AGO:  Donald Trump's faith advisors, including Paula White-Cain, launch a new faith advisory board.  Read more here.  TWO YEARS AGO:  Televangelist Perry Stone admitted to "inappropriate" behavior with females, blaming the behavior on weariness and non-stop travel.  His ministry placed him on a sabbatical.  Read more here.  
Send Us Your News Tips.  Do you have a story idea for MinistryWatch?  If so, send us an email.  A lot of the stories we do originate from our readers and listeners.  They send us news tips, press releases, emails, questions, and links.  So, if you have a story you'd like us to cover, or a ministry that you think needs a closer look, please email us.  Our email is [email protected].  That will come directly to my desk, and we'll take it from there.  
Salary Data Now In MinistryWatch Database.  We now have salary information for nearly 6,000 executives from more than half of the ministries in the MinistryWatch 1000 database.  So check out this new addition by clicking on the red button at the top of this page, or click here.  That takes you to our database.  The search engine is right there, and you can type in the name of a ministry you're interested in and our profile will pop right up – now, with compensation information for the top executives.
75 Red Flags.  MinistryWatch has released a new free booklet, "75 Red Flags To Consider Before Donating For A Christian Ministry."  To read more, and to download your free, printable copy of the 18-page booklet, click here.
MinistryWatch Video.  A reminder that we have created a short (3.5 minutes) video that explains what we do here at MinistryWatch, and why.  If you're new to MinistryWatch, I hope you'll check it out.  To find it, click here.