Pastor Sues YouTube Personalities for Defamation and Suggesting Robbery was Staged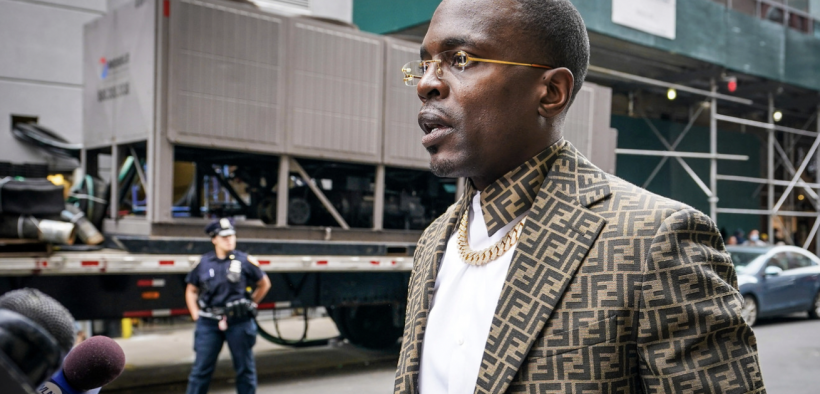 Brooklyn pastor Lamor Miller-Whitehead is suing two separate YouTube personalities for defamation of character due to their online commentaries on a video that captures a robbery during one of Whitehead's sermons.
Whitehead, who founded Leaders of Tomorrow International Ministry, is suing Demario Q. Jives (King Jives) and Larry Reid separately for $20 million each. The lawsuit alleges that both personalities poked fun at the video to their subscriber base, claimed the robbery was staged, and called Whitehead a drug dealer and a scammer. 
According to the suits, Jives' and Reid's video commentaries led the plaintiff to "lose business deals, church members, and income." In addition, Whitehead's lawsuit states, per the New York Daily News. "(Defendants) are liable to Plaintiff for defamation, libel per se and slander per se."
The sermon video captured the robbery incident on July 24, when three gunmen interrupted Whitehead's sermon by shouting, "nobody move!" Then, dressed in black and with hoods and masks covering their faces, the robbers crossed the camera multiple times as Whitehead lay prostrate on the ground. The thieves stole an estimated $400,000 or more in jewelry, including a $75,000 Rolex watch, a $75,000 Cavalier watch, and multiple crosses worth tens of thousands of dollars.
"The bishop is wearing the same jewelry that (he) got robbed in," charges say Jives told 80,000 subscribers on his YouTube channel. Later, the lawsuit claims that Jives accused Whitehead of drug dealing and collaborating with "the Bloods and Crypts."
Access to MinistryWatch content is free.  However, we hope you will support our work with your prayers and financial gifts.  To make a donation, click here.
In a separate suit, the court documents indicate that Reid asserted that Whitehead scammed people out of money and predicted that Whitehead would "be locked up in three months."
Whitehead has an alleged history of swindling and served five years in prison for identity theft and grand larceny. He is a licensed New York State Chaplain and a certified marriage & funeral officiant. The same year his prison sentence ended (2013), he founded the Leaders of Tomorrow Ministry in Brooklyn, NYC.
Reid called Whitehead's case unfounded and explained that a defamation suit should demonstrate loss and malicious intent. He also said he "stated what every other outlet stated, so he should be suing them as well."
Whitehead's lawyer, Brian Ponder, told The New York Post that since the statements affect the bishop's business and church, he will aggressively hold whoever is making them accountable. He then alluded that "many more" similar lawsuits would come.