Virginia Church Urges Believers 'Not To Condemn' As Pastor Arrested in Sex Sting Op Steps Away From Duties Again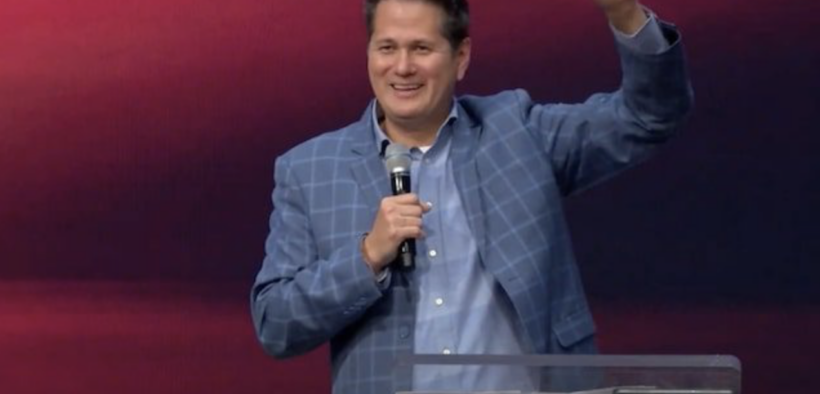 John Blanchard, the Virginia pastor who was arrested in a sex sting operation only to have his charges later dropped, is once more stepping away from his duties as lead pastor of Rock Church International in Virginia Beach. In a statement posted Wednesday, the church asked believers "not to condemn."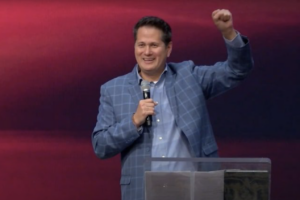 "Under the guidance of our legal counsel, We cannot make a statement or comment concerning the accusations against Rev. John Blanchard at this time," says the statement on Rock Church's website. "We are all committed to walking in integrity and truth at Rock Church International and will continue to take steps to do so. Pastor Blanchard has voluntarily stepped back as lead pastor and from all his ministerial duties until this present situation is totally resolved. During this season, Bishop Anne Gimenez will be stepping in as Lead Pastor and sharing the pulpit with Pastor Robin Blanchard."
John Blanchard Steps Away Again
John Blanchard, along with his wife, Robin, is still listed as a senior pastor at Rock Church on the church's website as of this writing. Blanchard was one of 17 men arrested on Oct. 29, 2021, for solicitation of prostitution from a minor.
After agreeing to meet with a detective posing as a 17-year-old girl, the pastor was arrested and then released on bond. Two days later, he appeared onstage at his church, where he led prayer. At the time, the church posted a statement that contained similar wording as that in this week's statement, including, "Pastor Blanchard has voluntarily stepped back as lead pastor and from all his ministerial duties until this present situation is totally resolved."
It came to light in November 2021 that a former assistant had previously accused Blanchard of sexual assault, an incident that allegedly occurred in 2018. Even though the pastor was acquitted after the assistant pressed charges, she says, "It did happen to me. It was inappropriate. Church leadership knew and decided not to remove him from his position."
Yet on Oct. 11, all charges against John Blanchard were dropped following a request from prosecutors. In a statement posted that day to Rock Church's Facebook page, Bishop Anne Gimenez, who had taken over Blanchard's pastoral duties, said:
We have always believed in John's innocence.  His humility and submission to those over him during this time has been a testimony to his character.  He has spent the time in fasting and prayer and has invested much of his time in his family and education. We anticipate his resumption of church duties in the near future.
Access to MinistryWatch content is free.  However, we hope you will support our work with your prayers and financial gifts.  To make a donation, click here.
State delegate and attorney Tim Anderson, however, has been drawing attention to Blanchard's case after obtaining and reviewing the incident report. Anderson said, "In my legal opinion, from what I have seen, there's no excuse not to prosecute this case. If [Blanchard is] found not guilty or if he's acquitted, that's one thing. But to use prosecutorial discretion and say nothing happened here, that's, in my opinion, an abuse of discretion, especially when they went after 15 other people [following the sting operation]."
Anderson has been posting about the case on social media, calling on Stacey Davenport, Commonwealth's Attorney of Chesterfield County, to explain why the charges against Blanchard were dropped.
Rock Church's Wednesday statement begins:
Rock Church encourages godly lifestyles by all of its members and leaders, in keeping with the tenets of the Bible. The Church condemns sexual immorality of any kind and in any form by its members and leaders and especially holds its leaders to a high standard of accountability on any lifestyle choices that could reflect negatively on the reputation of the Church or disparage the character of the Savior whom it purports to represent.
Rock Church is committed to honesty and integrity in dealing with charges or accusations of sexual misconduct or immorality among its leaders and will support any investigation arising from accusations of violation of this standard among its staff and leaders in an effort to find the truth and to protect its members, church families and their children, at all times.
After declining to comment on the John Blanchard situation and noting that the pastor would be stepping away from his duties, the church's statement continues:
As followers of Christ, we must remember that redemption, salvation, grace, mercy and healing are all gifts given to the children of God. Although everyone must address their own convictions and consequences, our assignment as believers is not to condemn, but to be agents of God's love, healing, justice, and reconciliation. (Romans 3:23-"for all have sinned and fallen short of the glory of God") If we are to walk in eternity with Christ, our position must be one of truth, love, faith, mercy, justice, and forgiveness.
Thank you for your prayers and support. The outpouring of love has been overwhelming and we appreciate all of those who have reached out to be an encouragement to us! We would ask that the privacy of the Blanchard family be respected as they walk through this difficult journey together.
"But God, who is rich in mercy, because of His great love with which He loved us, even when we were dead in trespasses, made us alive together with Christ (by grace you have been saved)" –Ephesians 2:4-5
"Dear children, let us not love with words or speech but with actions and in truth." 1 John 3:18
ChurchLeaders reached out to Stacey Davenport and Tim Anderson for comment. Anderson referred us to comments he has already made to other media outlets and on his Facebook page. Davenport did not reply in time for the publication of this article.
This article was originally published at ChurchLeaders.com.
Main photo: John Blanchard preaches on "Leadership Principles." Screenshot from YouTube / @Rock Church