Troubled Preemptive Love Coalition Announces Merger With Search For Common Ground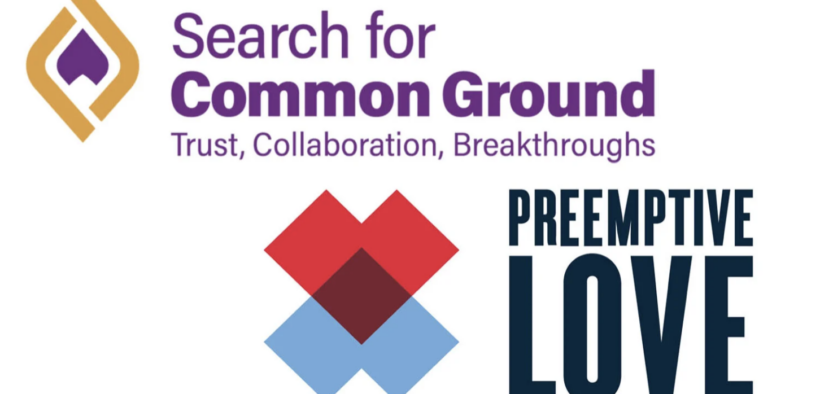 Preemptive Love Coalition, a 14-year-old faith-based relief organization that was rocked by scandals and internal strife, announced this week that it is merging with the D.C.-based Search For Common Ground, a larger, 41-year-old global peacebuilding organization.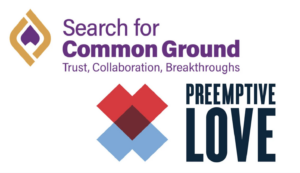 The merger officially took place on Monday, and the organization will continue to use both groups' names and branding as it works around the globe to promote peace and combat the crises that provoke tensions and conflict.
"Today marks the start of a new chapter for Preemptive Love, having overcome organizational challenges over the past two years," said a press release.
These challenges included charges that founders and leaders Jeremy and Jessica Courtney ran the non-profit like a cult, routinely abused staff, capitalized on news stories about international tragedies to raise funds for projects in countries where it didn't work, and deceived donors by falsifying employee timecards and producing promotional materials that overstated the extent of its work.
MinistryWatch reported on these problems in 2021 following a detailed investigative report by Mindy Belz in WORLD Magazine in 2019.
PLC hired Guidepost Solutions "to conduct a full organizational cultural review." That review, which confirmed many of the charges, has not been released publicly, but led to the departure of the Courtneys, the appointment of an interim CEO, and the determination that a merger would be the organization's best path forward.
Access to MinistryWatch content is free.  However, we hope you will support our work with your prayers and financial gifts.  To make a donation, click here.
Jen Meyerson, chief program officer at PLC, said the team "took a lot of time to figure out our next steps and where we were going to move forward" before concluding that "partnership was going to be [our] best option to amplify our goals and build on the found that Preemptive Love has laid."
Meyerson, who has been with PLC for four years, said the decision was made, in part, out of "deep care and concern for our staff," many of whom are relieved by the merger and now have "hope for [the] future." The organization has been informing its donors about the change.
Shamil Idriss, CEO of Search for Common Ground, said PLC's faith-based relief work is a perfect complement to Common Ground's decades-long work of engaging and mobilizing religious constituencies in support of peace building.
"We take religion very seriously and we partner with a wide variety of faith communities," said Idriss in a joint Zoom interview with PLC's Meyerson.
Idriss welcomed the merger, seeing it as a model for cooperation that "does not happen enough in the non-profit space," where "organizations with overlapping missions operate with a funding model that forces us to compete."
Common Ground had $28 million in income in 2021. PLC had income of $15 million in 2020, up from less than half a million in 2011. But income declined in 2021 and 2022 as an internal whistleblower and media accounts tarnished the group's image.
Common Ground, one of the world's largest peace-building groups, works to prevent political violence, mobilize youth, and foster a healthier media ecosystem. It has received praise for its work in calming global hot spots, including:
Burundi: where it helped ease generations of ethnic conflict and keep from sliding in political violence;
Rwanda, where it helped the country heal from genocide that killed 800,000;
And Sierra Leone, where it helped restore community in a country ravaged by a civil war using child soldiers.
Common Ground was founded by John Marks, a former Foreign Service Officer for the U.S. State Department who became a "rabble rouser" to oppose U.S. involvement in the Vietnam War and published a bestselling book that exposed the CIA's secretive "Cult of Intelligence." He founded the Nuclear Network in 1982 and renamed it Common Ground soon after.
Idriss says that every meaningful identity people embrace to define themselves, including religious identity, has been used in powerful ways to both unite and divide people. That's why Common Ground seeks to empower the latter.
It has received praise for working with global religious groups to develop a Universal Code of Conduct on Holy Sites. The Universal Code aims to improve the protection of holy sites and promote inter-religious reconciliation. Religious sites are often harmed or destroyed amid conflict, raising religious tensions even higher.
"We were able to rally different religious communities around the shared goal of protecting each other's holy sites," Idriss said.
The merger may also introduce Common Ground to Christians who have supported PLC, along with clearer ways of communicating its message.
"All people are welcome in the work of peace building," said Idriss, who appreciates how PLC offers "a low barrier to entry without a lot of jargon" and technical lingo that can be all too common among international nongovernmental organizations.
At a time of growing division in the U.S. and elsewhere, both organizations seek to remind people that while conflict is inevitable, violence is not.
Preemptive Love Coalition has one star and a "C" transparency grade in the MinistryWatch database, and donor confidence score of 63.