Preemptive Love Coalition Scrutinized, Large vs. Small Charities, Investigative Journalism, and Religious Liberty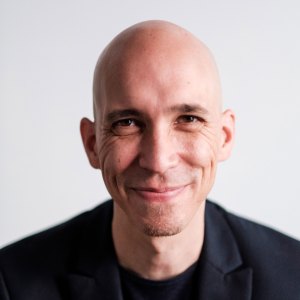 A Preemptive Strike.  An investigative report by Mindy Belz at WORLD is calling into question the accuracy of claims made by the Christian non-profit Preemptive Love Coalition.  According to Belz's story:  "Texas-based Preemptive Love Coalition, a media-savvy aid organization founded in 2007, has posted repeat donor appeals on Facebook, Twitter, and YouTube tracking with Turkey's invasion of northeast Syria starting in October. In one dramatic video clip, CEO and founder Jeremy Courtney said, 'We just got word from our team on the ground in Syria that all our food is gone.'"  The only problem:  Others report that Courtney's claims are false.  A committee of non-governmental organizations issued a report saying, "We are sorry some organizations want to trade at the expense of the humanitarian situation, and publish fake numbers of people far from the truth and reality, especially by the organization Preemptive Love Coalition on their Facebook page."  The report called Preemptive Love Coalition's claims "lies."
Haves and Have-Less.  Last year, donations to the nation's 100 largest nonprofits grew 11.3 percent, according to the Journal of Philanthropy.  That growth that considerably outpaced smaller organizations.  Further, The Journal said, "Gifts raised by the 100 organizations on America's Favorite Charities, our annual ranking of the [largest] nonprofits represents about 8.7 percent of all giving last year."  According to Josh Birkholz, CEO of the fundraising firm Bentz Whaley Flessner, "The organizations whose business models are tuned towards high-net-worth philanthropy are the ones that are doing the best."  To read more, click here.
 Investigative Journalism's Decline.  The kind of investigative and enterprise reporting we do here at MinistryWatch is more important than ever in part because fewer news organizations are doing it.  Layoffs and daily newspapers continued through 2019, and a recent article in the Los Angeles Times says network television is doing less because it is expensive and has become politically sensitive.  To read more about MinistryWatch's approach to investigative journalism, read my recent interview with Ed Stetzer, published by Christianity Today.
International Religious Liberty.  WORLD Magazine is reporting that "Federal prosecutors have indicted a member of the U.S. Commission on International Religious Freedom (USCIRF), raising new questions about the commission's effectiveness and future."  USCIRF member Ahmad "Andy" Khawaja is accused of helping conceal $3.5 million in donations to groups supporting Hillary Clinton's campaign for president. Prosecutors say Khawaja, who owns an online payment company Allied Wallet, "conspired with seven others named in the 53-count indictment, including Republican power broker George Nader."  The indictment shines a harsh light on the already controversial USCIRF, whose members include Family Research Council President Tony Perkins, former FRC president and former presidential candidate Gary Bauer, and former Liberty University executive Johnnie Moore.
MinistryWatch Database Additions.  We've added a few more pro-life ministries to the MinistryWatch database in the past couple of weeks, and run them through our 5-star rating process.  The include Save The Storks (2 stars), Americans United for Life (1 star), and Live Action (2 stars).  We've also added public service and religious liberty legal organization Becket Fund for Religious Liberty (4 stars) and First Liberty Institute (3 stars).
Milestones.  The Fellowship of Christian Athletes announced that Darlene Johnson has been elected the chair of FCA's Board of Trustees.  Johnson is the first female African-American board chair and the second female in FCA history to lead the board. Her two-year term begins Jan. 1, 2020, and she previously served as the vice chair of the board…. Charity Navigator named Stephen Rockwell as the organization's Chief Ratings Technology Officer.