Preemptive Love Coalition's Problems Worsen, Investigation Announced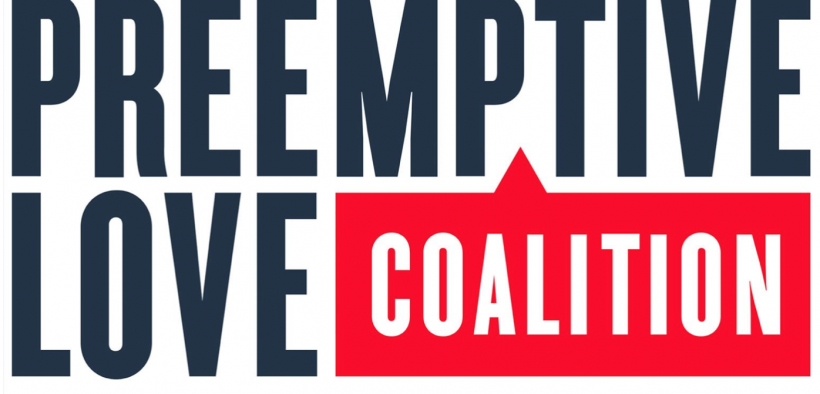 Preemptive Love Coalition, a 13-year-old Texas-based relief organization that enjoyed stellar growth and glowing coverage in mainstream and Christian media outlets—at least until one of those outlets began investigating its questionable claims—announced last Friday it had hired an outside agency to investigate numerous troubling charges leveled against founders/leaders Jeremy and Jessica Courtney.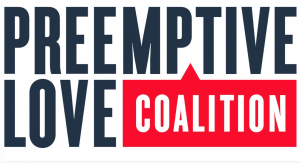 PLC's board announced it had hired Guidepost Solutions "to conduct a full organizational cultural review" following public complaints from first one—and then 30 more—current or former employees that the Courtneys:
ran the non-profit like a cult;
routinely abused its staff;
deceived donors by producing videos and promotional materials that overstated the extent of its work;
capitalized on news stories about international tragedies to raise funds for projects in countries where it didn't have a presence;
and falsified employees' time cards and 990 federal reports to make it seem the organization was spending more of its revenue on programs than it was.
The announcement generated coverage in The Washington Post, which published a 2015 opinion piece by Jeremy Courtney, as well as The Roys Report and Sojourners.
As MinistryWatch reported nearly two years ago, PLC's carefully crafted image suffered in Dec. 2019 when journalist Mindy Belz reported on her trip to Syria exposing the falsehood in some of its claims about its work there. Belz showed that PLC was extremely media–savvy, but "overzealous publicity didn't match actual aid work on the ground." (Belz, the veteran senior editor of WORLD, left that magazine this year after it changed its editorial direction.)
But the revelations didn't slow PLC's fundraising. The nonprofit, which had revenues of $481,000 in 2011, enjoyed its biggest year ever in 2020 with revenue of $15 million.
The public announcement of an investigation comes five months after Ben Irwin, PLC's former communications director, quit covering up the nonprofit's misdeeds, resigned his job of six years, and turned whistleblower.
Access to MinistryWatch content is free.  However, we hope you will support our work with your prayers and financial gifts.  To make a donation, click here.
Irwin, who first aired PLC's dirty laundry last July in a series of Tweets, has just published two lengthy broadsides against the nonprofit:
"The Courtneys govern by fear," Irwin wrote. "Staff are verbally and psychologically abused…I've seen far too many colleagues gaslit, abused, and driven out by the Courtneys…Many current staff live in fear today, afraid to speak out because of the reprisals they know will come."
It's not clear which claims the investigation will explore, but in addition to claims of abuse, Irwin also documents numerous deceptive practices that are unethical, if not illegal:
Video producers and fundraisers kept the focus on Jeremy Courtney, not the in-country partners who did the actual work, often using sound effects, video editing, or deceptive language to suggest Courtney was on-site in dangerous locations when he wasn't.
PLC exploited an earthquake in Haiti to raise money for work there, even though it had no presence in the country. In addition, fundraising campaigns based around COVID-19 and the 2020 Beirut generated income that wasn't used for these purposes.
PLC suddenly deserted its partners and projects in Iraq after "the cameras moved on" to other crises.
Employees were instructed to falsely declare that some of the hours they spent on administrative and fundraising activities were actually spent on program activities, thus inflating the program expenditures on PLC's annual reports.
PLC spent only 42% of 2020 revenue on program expenditures.
In 2021, PLC spent more than $200,000 on gift packages to major donors, then offered a series of untruthful explanations after employees complained.
Although income has grown, grant-making to in-country partners has declined drastically: from $5.9 million in 2018, to $2.5 million in 2019, to $957,423 in 2020.
Irwin also says PLC has lied to the IRS about its expenses: "On

their IRS 990 filing

(page 10, line 12), Preemptive Love claims $352,159 in 'advertising and promotion' as a program service expense. This allocation of ad funds as a program cost came at the direction of CEO Jeremy Courtney."
PLC's board originally wanted the investigation to be conducted by Avvartes, which Irwin described as "an executive coaching firm with no investigative experience." But employees complained and the board changed course, hiring Guidepost Solutions, which hasn't won rave reviews for its handling of previous investigations for other clients, such as the Southern Baptist Convention.
The board has received criticism for asking PLC employees to submit a written request if they want to talk to investigators, and for placing the Courtneys on partial—not full—leave while the investigation progresses.