Ravi Zacharias Undergoes Emergency Spinal Surgery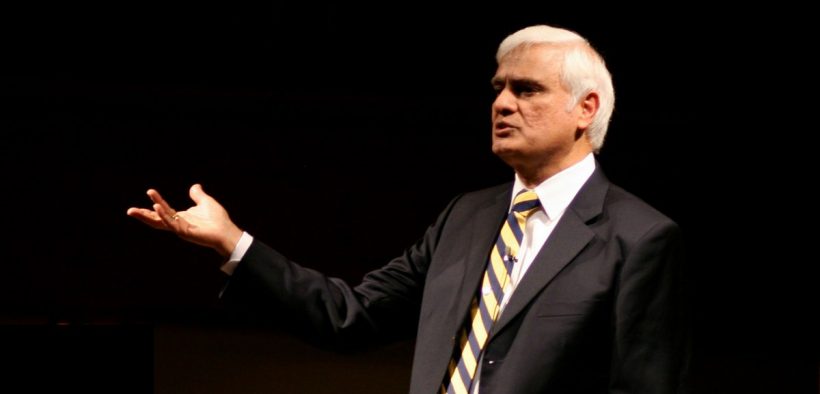 Christian apologist and evangelist Ravi Zacharias underwent spinal repair surgery Thursday, February 20.  
"I seldom go to any lengths to talk about personal challenges but am making an exception because I know you will pray for me," Zacharias posted on his ministry's website Wednesday.  
The 73-year-old went on to say he has battled serious back issues over the past two decades, including two surgeries, with several flare-ups this past year. Following a severe case during his last trip to the Philippines and Sri Lanka, doctors concluded he needed emergency surgery. 
"The surgeon has said he will have to remove two of the screws that are loose and anchor my fractured sacrum in two places to the pelvis. That's in lay language, but I have the best of doctors and surgeons who have loved this ministry and want to see me positioned for the distance," Zacharias explained.  
The surgery will take the apologist off the road for almost eight weeks, with recovery stretching into April. "It will be some days of pain and struggle. But by God's grace and with my family, friends, and colleagues close at hand, I will make it," he said.  
The spinal repair surgery follows 48 years in ministry, during which Zacharias has traveled to more than 70 countries as an international speaker and has written or edited more than 25 books on topics such as apologetics and theology. He founded Ravi Zacharias International Ministries in 1984 and launched Zacharias Institute—an apologetics training center—in 2017 in Atlanta, where he lives with his wife Margie.  
"The wear and tear of travel are literal and figurative. I will keep you posted from time to time," he said. "I thank God for great medical expertise and look forward to a speedy recovery and being on the road again. But for now it's time to face the pain and the discipline of healing. Ezekiel asks the question, 'Can these dead bones live?' The answer is a resounding 'Yes' as God breathes new life into them. The Lord has never forsaken me and He is by my side. I am a blessed man. As I recover, I will pray, read, and write." 
Thursday night, Margie Zacharias took to Facebook with an update: "The surgery is complete and went smoothly, though it was long." She said her husband is well and resting. "The doctor anticipates his pain will now be from the surgery itself, and we are praying for relief and comfort as Ravi begins the recovery process."