Couple Leaves Trail of Mysterious Deaths, Missing Children, and End Times Cults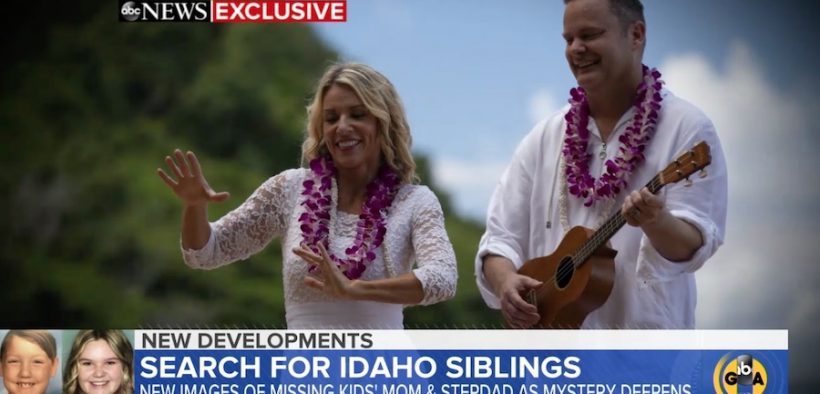 After months of confusion, unprovable accusations of murder, alleged child abductions, claims about apocalyptic cults, and scores of national and international headlines, authorities in Hawaii took action Thursday, Feb. 20, arresting Lori Vallow. 
Vallow, 46, and her husband, self-published Mormon end times author Chad Daybell, 51, were married in November after both of their spouses died under mysterious circumstances. Then the couple suddenly vanished, turning up in Hawaii, but without Vallow's two children, who have been missing since September. 
After she failed to meet a January deadline imposed by authorities in Idaho that required her to prove the children were alive, Vallow was arrested Thursday Kauai after a warrant was issued in Madison County, Idaho. Her bail was set at $5 million. 
The charges against her include two felony counts of desertion and nonsupport of dependent children, resisting or obstructing officers, contempt of court and criminal solicitation to commit a crime. Daybell was not charged. 
Deaths, Remarriages, Then on the Run 
Chad and Tammy Daybell worked together on books for Mormon children, while Chad ran the Springcreek Book Company and specialized in writing end times novels similar to the best-selling "Left Behind" series, but with Mormon theology and hackneyed writing. 
In novels like Living on the Edge of Heaven, The Great Gathering and Celestial City, Daybell pictures Saints who remain faithful to the bitter end. 
His Evading Babylon novel was more apocalyptic. Here's how Daybell described it on his website: 
"In the near future, the world as we know it will suddenly change. Natural disasters will lead to economic difficulties, leaving the United States on the edge of collapse. During this time of strife, members of the LDS Church will be invited by their leaders to survive the civil unrest by gathering to holy refuges." 
In October, Tammy died at the couple's home in Rexburg, Idaho, apparently of natural causes. Her death was not investigated at the time, but it is being investigated now, and her body has been exhumed. 
In December, police in Idaho said they now believed the children's disappearance was linked to Tammy's death. The Daybells responded with a statement saying they would address allegations "once they have moved beyond speculation and rumor." 
Two weeks after Tammy died, Chad married Lori Vallow, whose fourth husband Charles was killed the previous July under mysterious circumstances. 
Before his death, Charles Vallow claimed Lori had become "infatuated, at times obsessive, about near-death experiences and spiritual visions." 
Charles says Lori once told him that she had been called by God " to carry out the work of the 144,000 at Christ's second coming in July 2020 and that if [Charles] got in her way of her mission she would murder him." 
Charles also warned his lawyer about Lori's comments, saying, "I wanna make sure you let everyone know that something happens, I'm killed, that it's my wife Lori…" 
Charles Vallow said his wife had come to believe in the reality of the fictional apocalyptic accounts Chad Daybell wrote, saying she believed she was "receiving spiritual revelations and visions to help her gather and prepare those chosen to live in the New Jerusalem after the Great War as prophesied in the Book of Revelations."  
Lori Vallow's relatives grew concerned about Daybell's beliefs and the safety of the children, urging officials to perform a welfare check. During a November 26 welfare check, Lori lied to officials, saying the children were out of state with relatives. 
The next day, November 27, police executing a search warrant at the home discovered the couple had fled. No officials would see them again for two months. 
The Plot Thickens 
On January 26, the Daybells were finally seen in Hawaii, but without the missing children. Meanwhile, a storage unit Lori rented in Idaho was opened. Inside officials found children's toys and other items. 
Chad Daybell issued an update to the Mormon end times website, Latter-day Saints AVOW (which stands for Another Voice of Warning): 
"Lori and I have been absolutely silent for three months. I am constrained by my lawyers from saying more until the legal mess is complete, but be assured I will be back. Hopefully the subscribers will be there when I can fully return…and tell my experiences. I appreciate your support."