MinistryWatch's Top 10 Stories for the Month of August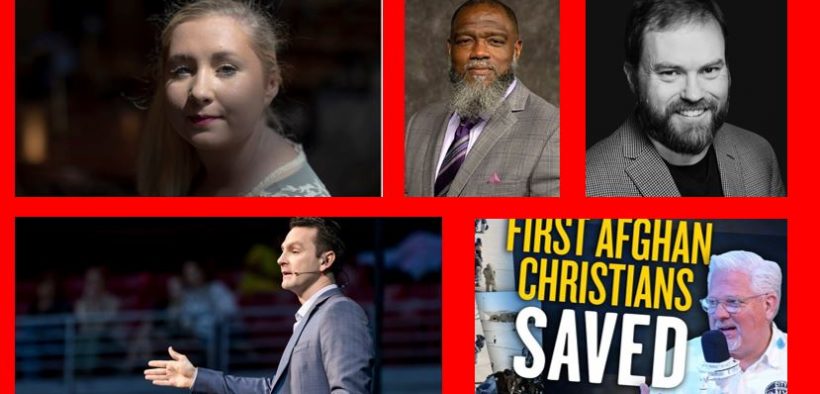 The following stories had the most page views at the MinistryWatch website during the month of August. We present them here in a "countdown" format, from 10 to 1. The first few sentences of each story are reproduced below. To read the entire story, click on the link. To read the Top 10 stories of 2020, click here.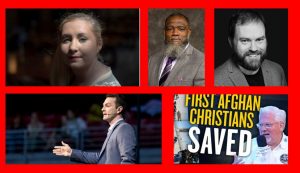 10. Translation Service Providers Could Be Paradigm-Changing For Bible Translation Industry
Paul Schultheis was growing increasingly concerned by what he was seeing from Bible translation organizations. He had become a significant donor to some of them. One of the organizations he is part of, Strategic Resource Group, aggregated the gifts of other high-capacity donors. In total Schultheis and SRG had donated millions of dollars to Bible translation efforts. But questions nagged him. Why are translations so expensive? Why do they take so long? Why is it so difficult to get progress reports on specific projects? Was there a better way? Schultheis said, "It suddenly occurred to me that there were other translations going on in the world." And some of these translation projects are every bit as complex and technically difficult as Bible translations. Schultheis discovered that the translation industry was a "large and sophisticated industry, serving everyone from governments to the movie industry." Could he partner with some of these companies for Bible translation?
9. AME Pastor Removed After Failing to Complete Financial Audit
The governing board of an African Methodist Episcopal Church in Baltimore has removed the head pastor after he allegedly failed to complete an annual financial audit on time. The majority of the board of Empowerment Temple voted to remove Pastor GJ Barnes III immediately, the Baltimore Sun reported, after he failed to provide documents required by the church's mortgage lender, putting Empowerment in danger of foreclosure. The audit was also completed late last year, causing the church to incur fines, per the Sun.
8. Couple Charged in Kids' Deaths Face Potential Death Penalty
Prosecutors in Idaho say they will seek the death penalty against a couple in the killings of the wife's two youngest children and the husband's previous wife in a convoluted case involving doomsday religious beliefs and another suspicious death in Arizona. The prosecutors made the announcement in court filings, saying that all three murders were especially heinous and cruel, that they were done for financial gain and that the couple exhibited such a propensity for killing that they are likely to be a continuing threat to society if they are allowed to live.
Access to MinistryWatch content is free.  However, we hope you will support our work with your prayers and financial gifts.  To make a donation, click here.
7. Guidance for Donors Wanting to Help Those Trapped in Afghanistan
As the situation in Afghanistan has deteriorated, many Americans are looking for ways to help—but they want to know which ministries are equipped to help those left on the ground and suffering in Afghanistan. Michael Martin, president of the Evangelical Council for Financial Accountability (ECFA), encourages donors who want to be good stewards to support organizations that have proven track records. "Organizations should demonstrate commitment to healthy financial accountability practices such as independent audits, appropriate transparency, truthfulness in fundraising, and honoring giver expectations and intent," Martin said.
6. Hannah Kate Williams, Alleging Sex Abuse Failures, Sues SBC Leaders
Since 2019, when Hannah-Kate Williams told her harrowing allegations of sexual abuse by her pastor father to a handful of Southern Baptist Convention officials at the denomination's annual meeting, and followed up by posting her story on Twitter, she has been a key voice in pushing the faith group toward a long-awaited reckoning. For two years, amid a growing chorus of voices accusing the nation's largest Protestant denomination of mishandling abuse allegations, Williams has advocated for sexual abuse survivors on her social media platforms and at prominent SBC events. Now, in her continuing bid to hold the denomination accountable, Williams is taking legal action.
5. Voddie Baucham's Publisher Defends Fault Lines Against Plagiarism Claims
The publisher of a bestselling Christian critique of critical race theory denies claims the book's author misquoted sources and fabricated quotes. Salem Books publisher Tim Peterson called the claims unfounded. "Fault Lines" by Voddie Baucham Jr. was a top 10 bestseller among religion books in April, May and July, selling tens of thousands of copies and prompting praise and criticism in evangelical circles. The book warns of a "looming catastrophe" in evangelical churches in the aftermath of the death of George Floyd. Floyd's death and the protests that followed revealed that secular ideas like social justice and critical race theory have infiltrated Christian churches, argues Baucham, a conservative author and seminary dean. Those theories, he claims, run counter to Christian teachings.
4. Zacharias Institute Leaders Vince and Joana Vitale Announce Plans to Resign
The leaders of the Zacharias Institute said they plan to resign, a decision they reached after a season of "lamenting, listening and learning" after sexual misconduct accusations against late evangelist and institute founder Ravi Zacharias came to light. Vince and Joanna Vitale said in a Facebook post that they would step down and that they needed to "step into a substantial season of reordering" to "embrace the time and space needed to allow ourselves to be deeply formed by all that we have been humbled by and wrecked over in the last year." The Vitales did not indicate whether they would continue in ministry, but thanked former and present colleagues, saying, "We hope to be able to serve with many of you again at some point in the future."
3. Police Allege Hillsong Founder Concealed Child Sex Abuse
The founder of the Sydney-based global Hillsong Church, Brian Houston, has been charged with concealing child sex offenses, police said. Detectives served Houston's lawyers with a notice for him to appear in a Sydney court on Oct. 5 for allegedly concealing a serious indictable offense, police said. "Police will allege in court the man (Houston) knew information relating to the sexual abuse of a young male in the 1970s and failed to bring that information to the attention of police," police said. Houston, 67, suggested the charges related to allegations that his preacher father, Frank Houston, had abused a boy over several years in the 1970s.
2. Thomas McKenzie, Nashville Anglican Pastor, and Daughter Killed in Car Crash
Rev. Thomas McKenzie, the rector of a prominent Anglican congregation in Nashville, and his daughter were killed in a car crash Aug. 23. He was 50. The two were headed to Texas, the first stop on a trip to New Mexico, when the car they were driving in collided with a tractor-trailer at about 9:50 a.m., according to a local news report. "It is with deep sadness that I write to inform you that this morning, Thomas and his 22-year-old daughter Ella died in an accident on Interstate 40 west of Nashville," the Rev. Kenny Benge, associate pastor of Church of the Redeemer in Nashville, told parishioners in an email message.
Glenn Beck, the conservative media star and founder of Blaze Media, raised nearly $30 million from donors over three days so a charity he promotes, The Nazarene Fund, can fund a private airlift to rescue 7,000 Christians from Afghanistan. Three planes had reportedly left Kabul's airport by Tuesday. The Nazarene Fund works closely with Mercury One, a 501(c)3 charity Beck founded in 2011. A statement on The Nazarene Funds FAQ [Frequently Asked Questions] page says, "TNF often works with Mercury One to rescue those in need. However, they are separate organizations but work closely together." So what's not to like? Christians considering a donation to The Nazarene Fund should have concerns about Mercury One and The Nazarene Fund leadership, finance, and overall philosophy.