Pro-Life Pregnancy Centers Outnumber Abortion Clinics While Offering Compassion and Tangible Help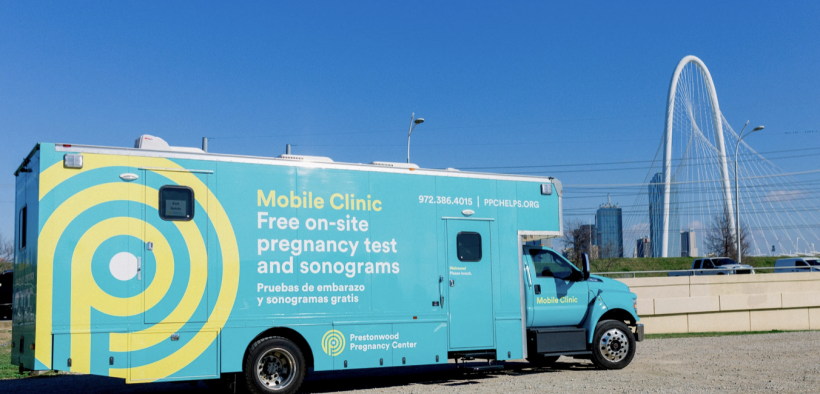 While there has been a prevailing narrative since the Supreme Court's Dobbs decision in June that pro-lifers don't care about women, the facts tell a different story.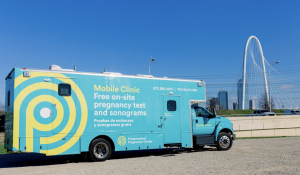 For over 50 years, even preceding the Roe v. Wade decision, Christians have been serving women in unexpected or crisis pregnancies.
According to Heartbeat International's president, Jor-El Godsey, the pregnancy help center movement began in the late 1960s. The oldest center in the United States can probably be traced to a center in California in 1969 or 1970.
A recent study by the Charlotte Lozier Institute (CLI) pointed out that "better women's service providers" outnumber Planned Parenthood clinics by a ratio of 14 to 1. Planned Parenthood is the nation's largest abortion provider.
It found there are over 8,000 "better women service providers," including Federally Qualified Health Centers and private pregnancy help centers in comparison to the estimated 558 Planned Parenthood clinics in the country.
"We describe 'better women's service providers' as locations which are actually focused on holistic women's care, including Federally Qualified Health Centers which provide mammograms, prenatal care, and cervical exams, or pro-life pregnancy centers, which either offer women's health services or connect women to life-affirming medical resources in their community as part of journeying with a woman during her time of need," CLI clarified in an email to MinistryWatch.
Heartbeat International makes a similar comparison. It compares private pregnancy help centers, about 2,825, to all abortion clinics, about 700—a ratio of 4 to 1. Godsey expects that ratio to rise as abortion clinics close in some states that outlaw or severely limit abortion, like Texas.
Access to MinistryWatch content is free.  However, we hope you will support our work with your prayers and financial gifts.  To make a donation, click here.
A recent analysis by CLI showed that from 2016 to 2020, over 828,000 babies' lives were saved through the work and services provided by pregnancy centers.
With an average annual budget of about $365,000, pregnancy clinics do a lot with a little.
"This movement has been built on the gift of volunteer engagement," Godsey said. "That legacy holds even when centers expand and add paid staffing." 
"Due to the generosity of charitable giving at the local level, funding assistance for ultrasound services and accompanying training by national organizations, and tremendous volunteer support, pregnancy centers can provide otherwise-costly medical care, health care, education and support services at little or no cost," CLI wrote in its 2020 national report. 
LifePlan, a pregnancy center affiliated with Heartbeat International that has two locations in Michigan, operates off a budget of about $380,000 for both of its clinics. It takes no government money, which is the typical case for most pregnancy centers.
Some states offer grants to pregnancy centers, like Texas' Alternatives to Abortion fund.
LifePlan's executive director, Lyndon Azcuña, said while they haven't seen a dramatic increase in clients in the wake of the Dobbs decision, they have seen a steady stream. However, he said they have seen an increase in giving from regular donors and some significant gifts of several thousand dollars from new donors. 
In Dallas, Prestonwood Pregnancy Center has been serving women since 1991. It has an annual budget of $2.5 million, all from private donations.
Leanne Jamieson, who directs the center, said they have seen a recent increase in donations, which she said is a testimony to the commitment of those involved, given the state of the economy and that summer months are generally slower for giving.
Prestonwood served over 11,700 women in 2021. The number of client visits so far this year is up by almost 1,500. 
Like other pregnancy centers, it provides material goods, licensed professional counseling, medical help like ultrasound and pregnancy testing, and referrals to outside ministries for continuing care.
Most are also Gospel-centered, seeking to give women hope in Christ that will last.
People tend to envision that the women pregnancy centers serve are single, but one area of clients the center has seen increasing is married couples, Jamieson noted. Prestonwood has established a men's program and has a man on staff to equip fathers.
While committed to the work, the post-Dobbs world has also brought challenges to pregnancy centers. Heartbeat International knows of nearly 40 incidences of damage to pregnancy centers. Additionally, there have been over 150 instances of digital mischief, like fake bad reviews. 
"Messaging to pregnancy centers from their national networks has included guidance to remain vigilant against the violent attacks they've encountered since the leak of the draft U.S. Supreme Court Dobbs opinion in May of this year," Moira Gaul, a CLI associate scholar, told MinistryWatch.
The U.S. Justice Department has been asked to conduct an investigation into the attacks. 
Now that Roe v. Wade has been overturned, abortion laws will be decided in states, where the work continues. 
"Everything that has happened in the centers has been the response of compassionate people asking, "How can we help?" Godsey emphasized. "It has been a David and Goliath scenario, but the Lord is making a way for those championing life."