Washington State Confirms Probe into Seattle Pacific University's Hiring Practices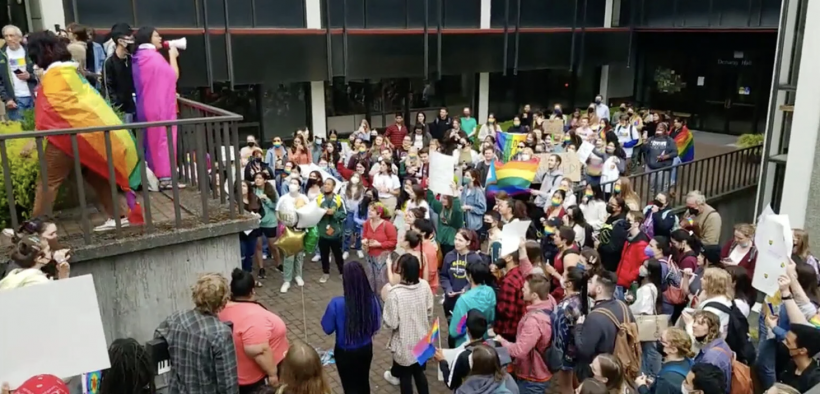 (RNS) — Washington state Attorney General Bob Ferguson confirmed on Friday (July 29) that his office is investigating Seattle Pacific University, a private Christian school associated with the Free Methodist Church, for potential illegal discrimination against people who identify as LGBTQ due to the school's hiring practices.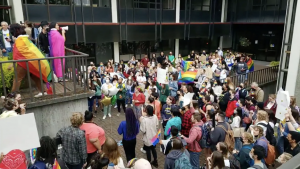 The announcement comes after the university on Wednesday sued Ferguson, claiming his probe aims to influence the school "in its application and understanding of church teaching," according to the claim. The university is represented by the Becket Fund for Religious Liberty.
"Seattle Pacific University admits that it refuses to hire gay faculty and staff," Ferguson said in a statement. It's the job of his office to uphold the law to prohibit discrimination, he said, which includes discrimination based on sexual orientation. 
The attorney general said numerous Seattle Pacific University students, faculty, and others reached out to his office to file complaints or to express "deep concern" that the university administration's policies illegally violate Washingtonians' civil rights.
At issue is the school's employee lifestyle expectation policy that states, in part, that "employees are expected to refrain from sexual behavior that is inconsistent with the University's understanding of Biblical standards, including cohabitation, extramarital sexual activity, and same-sex sexual activity."
Access to MinistryWatch content is free.  However, we hope you will support our work with your prayers and financial gifts.  To make a donation, click here.
Students staged a more than monthlong sit-in beginning in late May to protest the board's decision to uphold its policy not to hire people who identify as LGBTQ. Their subsequent demonstration in June made national headlines after graduating seniors handed the university's interim president rainbow flags as they received their diplomas.
A collective of students, alumni, faculty, and staff are planning to sue the board of trustees and have raised nearly $40,000 through GoFundMe to cover legal costs.
Becket senior counsel Lori Windham, in a statement, said Ferguson singled out the university "because of its Christian beliefs, demanding information about the school's religious hiring practices and employees." She said the university is asking a federal court to stop him from "interfering in the religious decisions of a Christian university seeking to remain true to its faith and mission."
Ferguson's office sent a letter to the university, demanding "prompt production of voluminous and sensitive internal information on the University's religious policies and their application to any and all faculty, staff, and administrators," the complaint reads.
According to the complaint: "The letter clearly indicates that the attorney general considers 'prohibiting same-sex marriage and activity' to be in violation of the law … The First Amendment protects the ability of religious organizations to follow the teachings of their faith on marriage and sexual relationships outside marriage, and to maintain policies consistent with those beliefs."
In its statement, the collective of students and faculty said it is opposed to the school's hiring policy, affirmed that religious freedom and freedom of conscience are powerful rights, but "they do not provide a right or license to harm."
Ferguson noted that, until now, his office did not publicize the letter or announce the investigation. The letter, which Ferguson's office provided in his statement, asks the university—among other things—to provide information regarding any policies governing the hiring or termination of faculty, staff and administrators as it relates to their sexual orientation or status of being in a same-sex marriage or intimate relationship. 
"In response to our inquiry, Seattle Pacific University filed a federal lawsuit. The lawsuit demonstrates that the University believes it is above the law to such an extraordinary degree that it is shielded from answering basic questions from my office regarding the University's compliance with state law." 
Ferguson, in his statement, said his office and he respects the religious views of all Washingtonians and the constitutional rights afforded to religious institutions.
"My office did not prejudge whether Seattle Pacific University's employment policies or its actions are illegal. We responded to the complaints from concerned Washingtonians by sending the University a letter," Ferguson said.