Partnership of Spoken Worldwide and Seed Company Working on Five Oral Bible Translations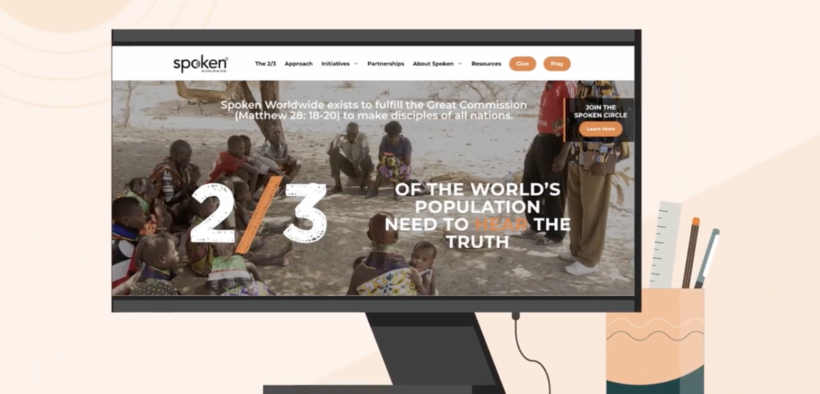 Mid-way through their three-year partnership, Dallas ministries Spoken Worldwide and Seed Company have launched five new Bible oral translation projects and announced more projects they will tackle in year three.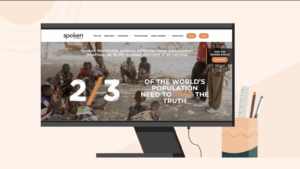 Spoken, which works to "Deliver Truth…Where Written Words Can't Go," currently has staff members working with indigenous Christian leaders to create oral translations of Bible portions in five languages:
Rindire in Nigeria
Sertanejo in Brazil
And one language each in three countries—the Philippines, Ethiopia and Ghana—where revealing the languages could jeopardize the safety of the workers.

 
By the end of the year, the partners will tackle seven languages in Sudan, South Sudan, Madagascar, and elsewhere, said Spoken CEO Ed Weaver. Seven more translations are slated to launch at the beginning of year three, which starts next April.
Weaver said they expect each language project to take about five years to complete.
When a translation team completes a passage, it is made available for use immediately as the translation continues on other passages. Then the ministry loads the new biblical content onto micro SD cards which people can read in their cell phones. "Where we're working, there really isn't a lot of access to the Internet," said Weaver. Spoken also distributes its translations through radio and other ministries.
Access to MinistryWatch content is free.  However, we hope you will support our work with your prayers and financial gifts.  To make a donation, click here.
Weaver said Spoken and Seed considered some 1,000 languages that lack Bible translations.
"We knew we had a lot of choices. Which ones would be most cost effective? Which ones can  we do in clusters to reduce our costs? Which ones are stand-alones with no nearby languages? We're doing it as logically as we can," he said. "Our expected outcomes are at the end of three years, Spoken has a better sense of how long it will take, on average, and how much it costs, on average, for a portfolio of work."
Spoken Worldwide is a dba for T4 Global, Inc., a registered 501(c)3 that is a member of the ECFA. It raised $2.3 million in 2021, including approximately $300,000 for the new partnership, which focuses on translations and capacity building. That income was down slightly from 2020. Spoken spends about 27% of its income on administration and fundraising.
Spoken has hired new U.S. program staff to manage the translations as well as U.S. development  and marketing staff to expand fundraising capacity.
When MinistryWatch first reported on the partnership in July 2021, project languages and costs were "confidential," but after completing year one, Spoken has firmed up its plans and provided more information about the partnership.