Missionaries Often Spend Own Support Funds To Raise More Support

Mission Society Fundraising Expense Reports May Not Account For These Costs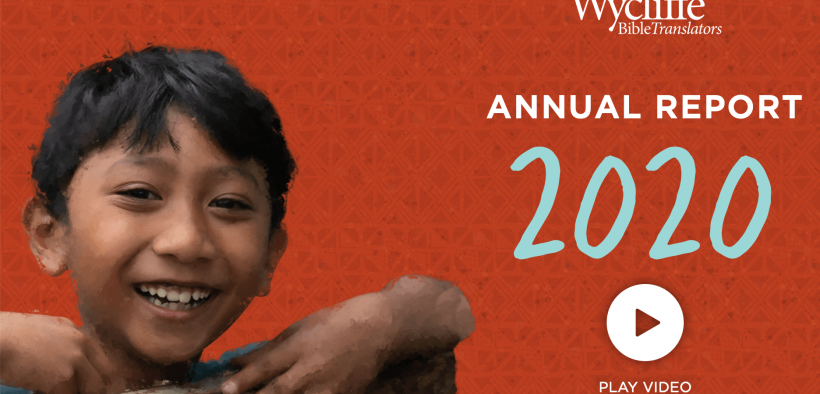 Your favorite Christian ministry reports spending only a small percentage of its income on fundraising. Compelling stewardship it appears—but if the ministry is a foreign missions organization, does that number account for the time and money individual missionaries spend on raising support?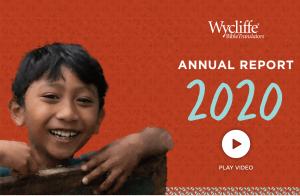 We asked these questions of some of the largest foreign mission organizations in the country, and the answers we received suggest that individual missionary fundraising often isn't clearly included in an organization's overall fundraising budget.
Many missionaries have to spend money from the support they raise to raise more support. Some of that support also goes to administrative fees to the foreign missions organization. The time missionaries spend fundraising doesn't seem to be reported and counted in the general fundraising numbers.
Trans World Radio (TWR)
Trans World Radio (TWR) is a mission organization committed to reaching the world with the Gospel of Jesus Christ through mass media. Its media is distributed in over 300 languages and dialects in 190 countries.
TWR has 166 missionaries who raise at least 20% of their salary through support, according to Tim Klingbeil, chief development officer with TWRGlobal.
Access to MinistryWatch content is free.  However, we hope you will support our work with your prayers and financial gifts.  To make a donation, click here.
TWR keeps 5% of missionary support funds specifically for human resource department expenses, Klingbeil reported to MinistryWatch.
According to Klingbeil, TWR will reimburse any fundraising expenses missionaries have if they turn them in.
TWR was the only organization that clearly identified individual fundraising expenses in the overall fundraising expenses found in its annual audit report. The report shows TWR used 9% of its total expenses on fundraising in 2020.
Some of the assistance provided by TWR to missionaries in their fundraising include a week of training and ongoing coaching during the support raising process. TWR will also send out prayer letters on behalf of its missionaries.
Wycliffe Bible Translators
Wycliffe Bible Translators has been working for 75 years to translate the Bible into languages around the world. According to its 2020 annual report, it has 3,361 staff members working in 56 countries around the world.
These missionaries, who raise their own support, must give 10% of that support to Wycliffe. The missionaries "spend all of their own funds on these fundraising activities," Jean Pederson, spokesperson for Wycliffe, told MinistryWatch.
It takes about 15 months for most missionaries to raise their initial necessary support, which includes 100% of their monthly budget, launch funds, and a prayer team. After that, "they are allowed 26 working days per year to minister to their partners," Pederson explained.
Wycliffe has its own separate department that raises funds for the organization, and according to the annual report, 8% of its expenses in FY2020 were for organizational fundraising.
One Mission Society
One Mission Society was founded at the dawn of the 20th century to minister to people of Japan, but has since spread to other nations with nearly 500 missionaries working worldwide.
Most of its missionaries raise their own support, although some are self-supporting, according to Dick Freed, director of learning and development with One Mission Society.
"Internationally-based missionaries are assessed 10% to support the operations of the organization," Freed said.
One Mission personnel who are support-based may submit fundraising expenses for reimbursement, but the reimbursement comes from their support accounts. Freed was unable to account for how many request reimbursements there were.
International missionaries tend to serve a 5-year term in the field before returning to the U.S. for a year, during which time they meet with supporters and look to raise new support. Staff based in the U.S. are given three weeks each year for support raising.
According to its 2019-20 Global Impact Report, One Mission Society spends about 8% of its budget on fundraising.
"The organization's fundraising is primarily for operations costs and projects. Individual missionaries and support staff fundraising is primarily focused on personal financial support," Freed added.
Ethnos360
Ethnos360, founded in 1942 as New Tribes Mission, seeks to evangelize unreached people groups and translate the Scriptures into their languages.
All of the group's missionaries raise their own support to cover salaries, ministry expenses, benefits, and taxes, Dan Kreider, Ehtnos360's COO told MinistryWatch.
Ethnos360 assesses a 3.25% fee to cover administrative costs and services, he said.
"All expenses related to raising missionary support are covered by the missionary," Kreider clarified. The organization provides training and coaches to the missionaries to help them raise support.
"Those funds would be in addition to the funds the organization spends on fundraising," which according to Kreider, is less than 1% of the overall organizational budget.
Reliant Mission
One of the younger organizations we surveyed, Reliant Mission, was founded in 1989 to focus on campus church planting. Until 2015, it was known as Great Commission Ministries, Inc. It continues to focus on church planting and has extended its reach internationally. In 2019 it trained 210 missionaries, according to its annual report.
All of its staff missionaries raise their own support, Matt Elkins, program teams director, told MinistryWatch. On average, each missionary pays a 10% administrative fee. Some missionaries are assessed a variation: 3% of gifts from the partner church and 12% of all other gifts.
Elkins says fundraising costs should be fairly low for Reliant missionaries who utilize a "small donor fundraising model," which involves costs for transportation and meeting one-on-one with possible donors.
"Most costs associated with support raising are reimbursable," Elkins told MinistryWatch, and "those funds are being reimbursed from the support the missionary is raising."
Missionaries are given "comprehensive support raising training as well as a personal support raising coach. The coach provides metrics, accountability, general coach, and real time advice to specific situations," he added.
Reliant's operations are fully funded by the administrative fee assessed on the missionary support. Its annual report did not break out fundraising as a separate budget expense category. About 11% of its $35 million annual budget goes to a "management and general" category.
Conclusion
Each of these missions organizations is a member of the Evangelical Council on Financial Accountability.
MinistryWatch contacted the 20 largest missions organizations in the country. Several did not respond after multiple attempts, including Mission to the World, SIL International, ReachBeyond, FrontiersUSA, and Wycliffe Associates.
Some other large organizations do not have support-raising missionaries, such as ICM, Jewish Voice, and World Help.