Rick Warren Named First-Ever Honorary Chancellor for Spurgeon's College

Spurgeon's College in London announced Warren will represent the school as the honorary and ceremonial head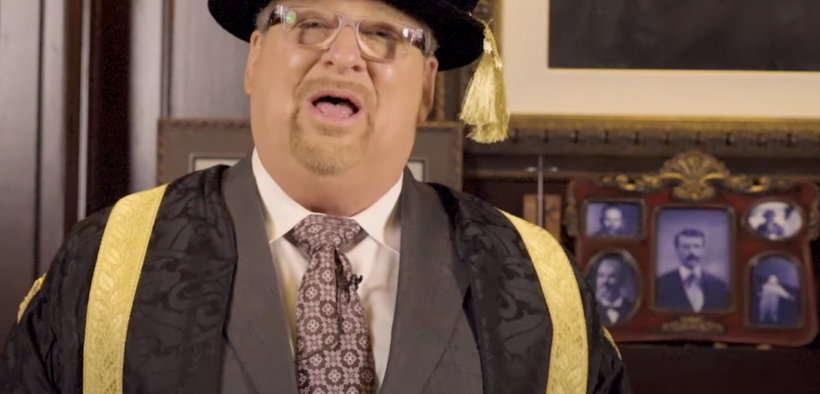 On May 15, London-based Spurgeon's College announced it had named former megachurch pastor and best-selling author Rick Warren, 69, as the school's first-ever honorary chancellor. In April, a ceremony in California officially concluded his installation.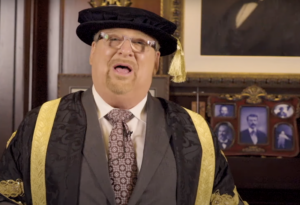 Baptist preacher Charles Spurgeon established the college in 1856 as a "Pastor's College." Today, the institution trains over 5,000 men and women each year for Christian mission and ministry, making it the top Evangelical college in the United Kingdom.
In a statement, the school said a distinguished individual holds the office of chancellor in a university or higher educational institution—the honorary and ceremonial head.
"It is an official and ambassadorial role, in which the chancellor will serve as a vital advocate for the vision, gospel mission, and values (nationally and internationally) of Spurgeon's College, as together the chancellor and the college serve Almighty God by seeking to further the Great Commission in the U.K. context and beyond, following the example of our founder Mr. Charles Haddon Spurgeon," the statement reads.
As chancellor, Warren will represent the college at significant events, and speak at, preside over, and present awards at graduation each July.
"The primary aim of the College and Pastor Warren in their aligned missions is to make Jesus known, in part to respond to the most recent census data showing that less than 5% of the U.K. population identify as practicing Christians, yet 33% said they wanted to know more about Jesus," the school said in a press release.
Warren founded Saddleback Church in southern California in 1980 and served as senior pastor until his retirement in September 2022. The Southern Baptist megachurch boasts a weekly attendance of more than 15,000. Warren is also the best-selling author of "The Purpose Driven Life" and "The Purpose Driven Church."
Access to MinistryWatch content is free.  However, we hope you will support our work with your prayers and financial gifts.  To make a donation, click here.
Warren said he has a "deep personal family connection" to Spurgeon and the school. One of his great-grandfathers, born in London, came to faith thanks to Spurgeon.
He added that Spurgeon was responsible for his family moving to America: after attending Spurgeon's College, his relative migrated to America to plant churches.
Standing in his library amid "rare items from church history," Warren said he read Spurgeon's "The Sword & the Trowel" publications as a young boy.
"My understanding of the meaning of ordination and conviction from Scripture on ministry leadership are identical to Charles Spurgeon's published views," he said. "I am grateful to God and the College for this opportunity to give back to this community."
Warren also serves as coordinator of Finishing the Task, a global coalition working to meet several Great Commission goals by 2033.
Pastor Andy Wood, formerly the lead pastor of Echo.Church in San Francisco Bay, took over as senior pastor of Saddleback Church after Warren retired.
The Southern Baptist Convention ousted Saddleback earlier this year for ordaining female pastors, though the church has appealed and its case will be taken up at the Southern Baptist Convention's annual meeting next month.
Main photo: Rick Warren was installed as chancellor at Spurgeon College in April 2023 / Video screenshot