MinistryWatch's Top 10 Stories for the Month of May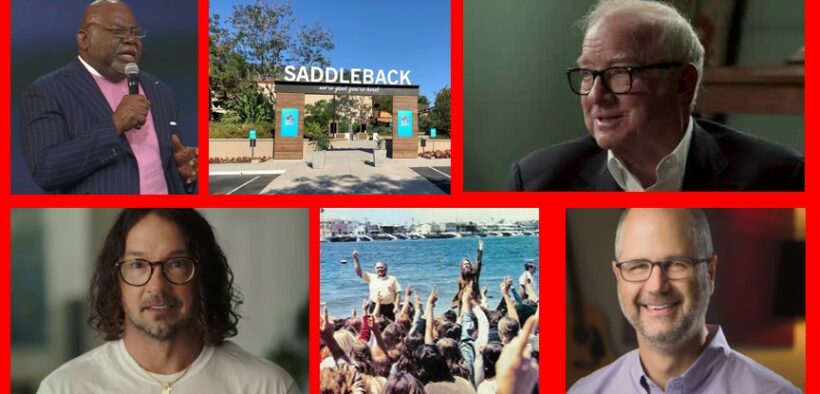 The following stories had the most page views at the MinistryWatch website during the month of May. We present them here in a "countdown" format, from 10 to 1. The first few sentences of each story are reproduced below. To read the entire story, click on the link. To read the Top 25 stories of 2022, click here.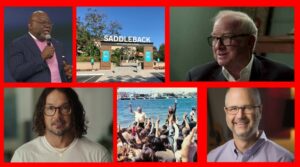 The North Georgia Conference of the United Methodist Church can't just press "pause" on disaffiliations from the denomination by churches in its area, according to a ruling May 16 by a Georgia judge. Cobb County Superior Court Judge J. Stephen Schuster ruled from the bench that the North Georgia Conference "has an affirmative duty" to assist any church wishing to disaffiliate with holding a vote or taking any other steps necessary to do so, according to a report by United Methodist News.
Briarwood Presbyterian Church senior pastor the Rev. Harry Reeder III was killed in a car crash May 18 near Birmingham, Alabama. Reeder, 75, had been pastor of the church founded by The Rev. Frank Barker in 1960 since Barker's retirement in 1999. Briarwood, a member of the Presbyterian Church of America (PCA), has more than 4,000 members. Authorities said Reeder's vehicle rear-ended a stopped dump truck, AL.com reported. He was pronounced dead at the scene, according to the Shelby County Coroner's Office.
Saddleback Church, the California megachurch long known for its former pastor, bestselling author Rick Warren, has appealed the decision by the Southern Baptist Convention to oust it for naming a woman to its pastoral team. Stacie Wood, wife of Andy Wood, who replaced Warren as lead pastor last summer, has the title of "teaching pastor." Of the eight congregations removed from official affiliation by the denomination's Executive Committee since last year's annual meeting, three are appealing the decision.
Bishop T.D. Jakes' multiple-enterprise holding company has announced a 10-year, billion-dollar partnership with Wells Fargo & Company to revitalize neighborhoods, foster economic opportunity, and create long-term change in communities in need across America. The partnership between Wells Fargo and the T.D. Jakes Group, which includes T.D. Jakes Real Estate Ventures, TDJ Enterprises, and T.D. Jakes Foundation, will include up to $1 billion in capital and financing from Wells Fargo as well as grants from the Wells Fargo Foundation, the organizations said.
The Rev. Scott Sauls, an influential evangelical Christian pastor and author, has been placed on an indefinite leave of absence from the Nashville church he has pastored since 2012. His leave was announced May 7 during a member meeting at Christ Presbyterian, a prominent Presbyterian Church in America congregation. In a video message to the congregation, Sauls apologized for an unhealthy leadership style that harmed the people who worked for him and the church.
Lonnie Frisbee is a name mostly lost to history, but he could be one of the most influential persons in the modern evangelical movement. There's no doubt that he is the man who put the "freak" in "Jesus Freak." And in his life we see some of the best and worst of evangelicalism. And in the way evangelical leaders dealt with him we see a pattern of cover-up that extends even to today. But to understand that, a bit of his biography is helpful.
The daughter of former Hillsong Church leader Brian Houston and her husband have resigned as global pastors of Hillsong Young & Free, the Australia-based church's youth ministry. The resignations of Peter and Laura Toganivalu, nicknamed "The Toggsys," were announced by Phil Dooley, the recently appointed global senior pastor of Hillsong Church, May 7 during a worship service, Church Leaders reported.
United Methodist bishops have proposed a five-day meeting of the denomination's global decision-making body, the General Conference, in May 2026. The announcement came at the end of the Council of Bishops' spring meeting in Chicago and a weekend that saw hundreds of United Methodist churches in the United States leave the denomination. The 2026 General Conference would focus on re-establishing connection within the United Methodist Church, lamenting, healing and recasting the mission and vision for the mainline denomination after years of strife over LGBTQ issues, according to a press release published May 8 on the Council of Bishops' website.
Last year, White's Chapel, a large congregation in a wealthy suburb outside of Dallas, overwhelmingly voted to disaffiliate from the United Methodist Church. Today, the church, which draws more than 2,000 people on a Sunday, belongs to a denomination of one, a network it is calling the Methodist Collegiate Church. The Rev. John McKellar, the church's co-pastor, told Religion News Service they decided not to join the more conservative Global Methodist Church, in part because congregants, who hold a diversity of views, want to be a healing agent among Methodists.
Former Hillsong NYC pastor Carl Lentz announced on social media that he is no longer "in ministry," despite having recently joined Transformation Church in Tulsa, Oklahoma. Last week on Instagram Lentz wrote, "Even though I'm at an amazing church that loves and supports us, I'm no longer in ministry." He told followers he is "not preaching, not overseeing people" and said his role is now to help give perspective and insight where he can.