MinistryWatch's Top 10 Stories for the Month of August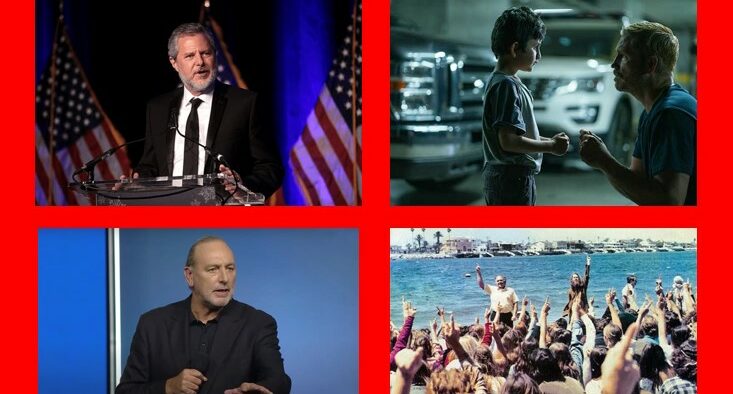 The following stories had the most page views at the MinistryWatch website during the month of August. We present them here in a "countdown" format, from 10 to 1. The first few sentences of each story are reproduced below. To read the entire story, click on the link. To read the Top 25 stories of 2022, click here.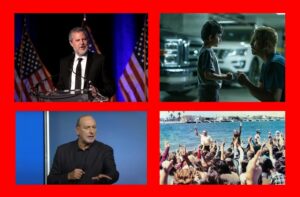 By Jessica Eturralde. Authorities are looking for a Georgia man they allege posed as a missionary and squandered at least half of the $33 million in funding he promised to use to produce and distribute Bibles and Christian literature in China. According to a federal indictment, authorities accuse Jason Shenk, 45, originally from Dublin, Georgia, of misusing millions of dollars in donations for personal use. A grand jury recently indicted him on 37 counts.
By Bob Smietana. The Rev. Bob Stine, former president of the Minnesota-Wisconsin Baptist Convention, will be required to answer questions in court in September after police in Madison, Wisconsin, recommended he be charged with sexual assault. The Dane County district attorney's office said the case involving Stine, pastor of Midvale Baptist Church in Madison, is under review. No charges have been filed.
By BeLynn Hollers. Earlier this year, the seven United Methodist churches in Amarillo, Texas, voted to leave the country's second-largest Protestant denomination over issues of homosexuality and gender identity. Since 2019, in a process dragged out by the COVID-19 pandemic and denominational infighting, hundreds of churches across Texas—and thousands across the U.S.—have opted to disaffiliate from the half-century-old denomination through a protocol that allows them to keep their real estate and pay off their clergy pension obligations. But the departure of all seven UMC churches in this city of 200,000 made it the largest city in the nation known to be without a UMC church and left nowhere for those who felt an allegiance to the denomination to go.
Access to MinistryWatch content is free.  However, we hope you will support our work with your prayers and financial gifts.  To make a donation, click here.
By Roxanne Stone. An Australian court found Brian Houston, co-founder and former head pastor of the Hillsong megachurch and media empire, not guilty for concealing his father's sexual abuse and not reporting it to the police. Sydney Court Magistrate Gareth Christofi announced the verdict on Aug. 17, two months after he heard closing arguments in the long-delayed trial. Christofi ruled that Houston had reasonable excuse for not reporting his father's crimes to police.
By Jessica Eturralde. Beginning this fall, students attending the Multnomah University School of Professional Studies in Portland, Oregon, will no longer be required to sign a statement of faith to be admitted. The change comes as the landscape of higher education continues to shift dramatically. "We believe there is a large group of students who want to learn in Multnomah's community but have previously been excluded because of our admissions structure," the university's website says.
By Bob Smietana. Officers of the Southern Baptist Convention's Executive Committee have named Jonathan Howe to serve as the group's interim leader. The Executive Committee's vice president for communications, Howe will serve in that role at least until the committee's next scheduled meeting in mid-September. Executive Committee Chairman Philip Robertson said the group's bylaws require a vice president to serve as interim, pending approval of the full board. "For as long as I've been in denominational life, my chief desire has been to serve Southern Baptists. I appreciate the trust the board officers have placed in me," Howe told RNS.
By Warren Cole Smith. Angel Studios' "Sound of Freedom" pulled off a slick marketing coup this month. Capitalizing on the fact that none of the major studios would be debuting a movie during the July 4 week, it dropped SOF when most moviegoers were at the lake or the beach. That allowed it to slide into the number one spot for 24 hours, giving it bragging rights that will likely show up in marketing materials during its entire theatrical run. This sleight-of-hand is a fitting tribute to the subject of the film, Tim Ballard, whose talent for self-promotion has earned him headlines and head-scratching from those who fact-check his claims.
By Jack Jenkins. Jerry Falwell Jr., the former president of Liberty University, is suing the school, arguing administrators are committing trademark infringement by using the late Jerry Falwell Sr.'s likeness without consulting with the family. The lawsuit, which was filed in federal court last week on behalf of Falwell Jr. and the family trust, accuses the school of misappropriating "for itself" the name and image of Falwell Sr., the conservative Christian evangelist who co-founded the evangelical university in 1971.
By The Editors. Below is a list of the largest media ministries in the country. These days, almost all ministries have some media component. Pastors write books. Journalists have podcasts. However, the list below is a list of those ministries whose work is primarily media driven. They include media organizations—such as television and radio networks—as well as "teaching and preaching ministries" whose presence is primarily on radio and television. For those of you who are fluent in the MinistryWatch 1000 database, this list includes the "Educational Media" and the "Radio/TV Stations" categories.
By Warren Cole Smith. Lonnie Frisbee is a name mostly lost to history, but he could be one of the most influential persons in the modern evangelical movement. There's no doubt that he is the man who put the "freak" in "Jesus Freak." And in his life we see some of the best and worst of evangelicalism. And in the way evangelical leaders dealt with him we see a pattern of cover-up that extends even to today. But to understand that, a bit of his biography is helpful.