Massive Staff Cuts Leave Willow Creek Campus in Uproar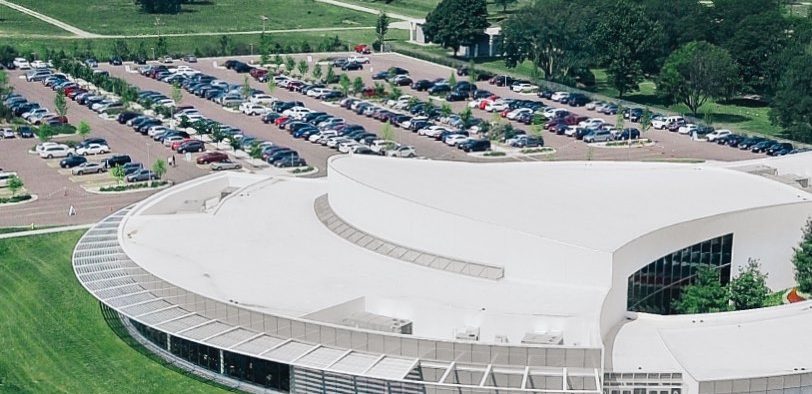 The fallout at Willow Creek Community Church continues, this time with one of its campuses roiling from unexpected staff cuts.
The October staff cuts—which include more than 90 positions across Willow Creek's eight campuses—are part of a vision by new Senior Pastor Dave Dummitt to "streamline costs and centralize the embattled Chicago-area megachurch," according to Julie Roys of The Roys Report.
Dummitt eliminated thirteen of those staff positions from Willow Creek's North Shore campus in Glenview, Ill., where members say they felt blindsided and betrayed by the sweeping changes. Some of the staff who were let go had been working there more than 15 years, according to Roys.
WCNS's October staff cuts came as the congregation was still reeling from the loss of their lead pastor Amy Mikal, who resigned September 27 after clashing with the new leadership team's vision.
Cliff Nelson, a founding member of WCNS, told Roys that church leadership didn't announce the staff cuts—the congregation found out in early October through word of mouth.
"There was not a single communication of any type to the North Shore community," Nelson said. "It seems hard to believe that this new team, without talking to us, implemented this kind of strategy after being on the job for less than six months."
Dummitt and Willow Creek Executive Pastor Tim Stevens held two outdoor Q&A sessions following backlash from WCNS members. Congregants expressed outrage that Dummitt and Stevens had made such consequential changes without consulting the staff or advisory board, or without building relationships with them.
The staff cuts were motivated, at least in part, by a decline in donations, which Stevens said is down 20 percent churchwide, according to Roys. Nelson said the central leadership hadn't communicated that to their campus.
"You've always said we've been good financially," Nelson said at the Q&A. "My spiritual home is here, and I told you, Dave (Dummit), home is where you love people and where each one gives. I see what God is doing—and having all this staff leave—I'm not grieving. I'm really pissed."
Some members asked Dummitt if he would allow the North Shore campus to secede from Willow Creek. "I felt called to be a church planter, not a church splitter. I just (don't) think God would bless it," he responded.
Dummitt and Stevens appear undeterred by the campus' outcry and told Roys they are committed to the restructuring plan. Dummitt said "God had led him to Willow Creek to rebuild the church in a healthy way," including restructuring church staff. He said that while these changes would normally be implemented at a slower pace, the pandemic has expedited the process.
Willow Creek Community Church, once the sought-after model for the "seeker friendly" megachurch, fell hard when its founding pastor Bill Hybels was accused of sexual misconduct. As accusations stacked up, their credibility forced Hybels to resign. Others in Willow Creek's senior leadership who had backed Hybels uncritically also resigned.
The church faced further scrutiny earlier this year when Hybels' mentor and one of Willow Creek's "founding fathers," Gilbert Bilezikian, was accused of pressuring a member to have sex with him between 1984 and 1988. When it came out that the victim had come forward to church leadership a decade ago and they had essentially buried it, more resignations followed.
As members attempt to move forward and recover from the trauma sparked by revelations over the past couple years, the sudden and unexpected staff cuts felt to some like another betrayal.
Stevens admits they could have handled it better. "Where we didn't nail it was on communications," he said.
The church has launched a campus-wide time of prayer and fasting that will continue through the weekend before Thanksgiving as members deliberate what their next steps will be.