Judge Dismisses Defamation Lawsuit Filed Against Celebration Church by Former Pastors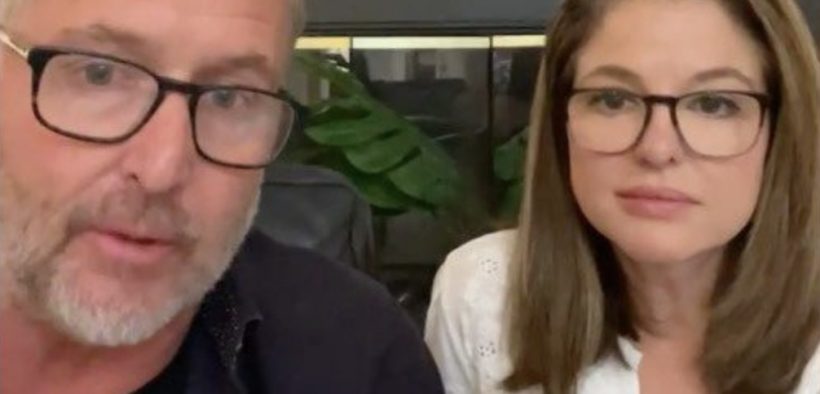 A Florida judge has dismissed the defamation lawsuit filed by former Celebration Church pastors Stovall and Kerri Weems on the grounds that the suit concerns an ecclesiastical matter and is therefore outside the court's jurisdiction.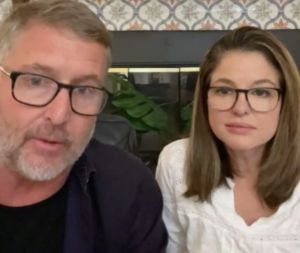 "As pled, these claims would require this Court to impermissibly examine the inner workings of Celebration Church, including the church's internal financial policies and bylaws, as well as as the duties and actions of Pastor Weems," said Judge Marianne Lloyd in her ruling. "Because the Plaintiffs' claims on their face as currently written require this Court's involvement in ecclesiastical, doctrinal matters, neutral principles of law cannot be used to consider the issues at hand. As such, this Court DISMISSES WITHOUT PREJUDICE the Plaintiffs' complaint."
Cases dismissed without prejudice may be brought again at a later date.   
Stovall and Kerri Weems vs. Celebration Church
In January 2022, Celebration Church in Jacksonville, Florida, suspended Stovall and Kerri Weems, who helped found the church in 1998, and commissioned an investigation into their leadership. On Feb. 23, the Weemses filed a lawsuit for injunctive relief against Celebration, making requests that included the restoration of their base salary, benefits and back pay, and the restoration of the status quo to what it was prior to the suspension. 
Celebration Church responded with a motion to dismiss the injunction, alleging the Weemses were conducting "a campaign of deception, manipulation, distraction, and abuse of power" against the church. On April 15, Stovall Weems resigned from his roles at the church and accused Celebration of abandoning "the clear biblical principles and scriptural qualifications for spiritual covering, spiritual authority, and ecclesiastical governance and oversight."
On April 24, Celebration released the findings of the investigation on Stovall and Kerri Weems, a 22-page report which found the Weemses guilty of fraud, narcissism and "rampant spiritual and emotional abuse." The couple responded on May 28 by filing a defamation lawsuit claiming the church's intention in conducting the report was to "destroy Plaintiffs' livelihood and reputation, discredit them, publicly humiliate them, punish them, and try to prevent them from continuing their ministry anywhere else." The Weemses have in fact been continuing ministry since leaving the Celebration Church. They have launched Stovall Weems Ministries and also post spiritual reflections on Instagram. 
Access to MinistryWatch content is free.  However, we hope you will support our work with your prayers and financial gifts.  To make a donation, click here.
After the Weems' filed their defamation suit, Celebration Church sued to evict the couple from a property the church owns.
News 4 Jax reports that this eviction case is still in the works, as is a suit filed by First Citizens Bank against the Weems to recoup over $716,000 in debt. 
ChurchLeaders has reached out to Stovall and Kerri Weems for comment and will update this article in the event of a reply. 
In a statement to News 4 Jax, a spokesperson for Stovall Weems said,
This ruling has nothing to do with our claims. None of our claims have even been addressed yet. The judge's ruling simply means that, as the complaint is currently written, she cannot distinguish our civil claims from church religious business. The judge, in this ruling, now gives us 20 days to file another amended complaint to clarify our claims apart from religious business. She did not rule on the merits of any claim. At this point, she is only deciding whether the claims will be heard in court by jury or by arbitration as provided for under church bylaws. Regardless of how the judge rules, our claims will be heard in one place or the other. Defendant Lee Wedekind and his co-defendants, will be held legally accountable either way, whether by jury or by arbitration. This case is just now beginning, not ending.
Celebration Church said in a statement:
Celebration Church has grown and thrived since Pastor Tim Timberlake became the church's spiritual leader in September 2021. Celebration's board of trustees recently suspended Pastor Stovall Weems pending an investigation into certain decisions made by him in early 2021 that were not in the best interest of the church and were not approved by the board. As that investigation remains ongoing, the church does not intend to make any further comments about it at this time. Celebration is praying for a resolution for all parties involved, and is confident in God's plan for the church and that ultimately the truth will prevail. We remain focused on advancing the kingdom of God.
This article was originally published by ChurchLeaders.com.