Jerry Falwell Sr.'s son Jonathan Falwell to Replace Resigning Liberty University Campus Pastor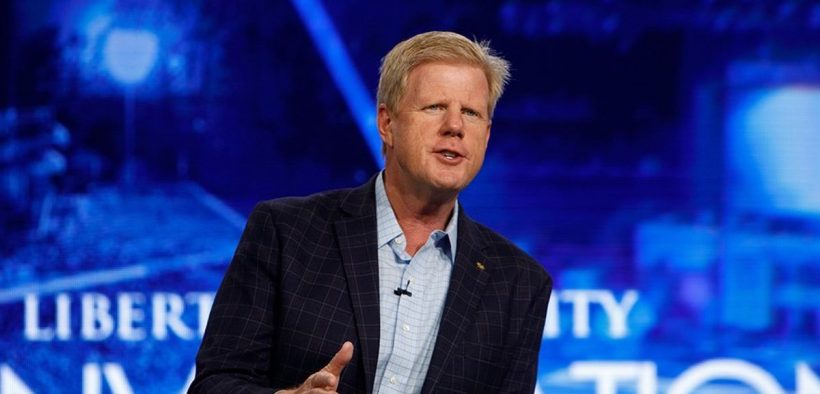 Liberty University has named Rev. Jonathan Falwell as the university's new campus pastor following the resignation Wednesday of David Nasser, who will leave at the end of the semester.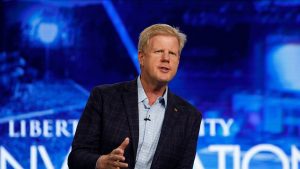 Falwell, the son of Liberty founder Jerry Falwell Sr. and brother of disgraced former Liberty President Jerry Falwell Jr., has served as senior pastor of Thomas Road Baptist Church in Lynchburg, Virginia, since June 2007. He has been in full-time ministry since 1994.
Nasser, Liberty's senior vice president for spiritual development, said in a video posted on YouTube that he was leaving to work with a nonprofit in Tennessee. A statement from the university said Nasser would be working for an organization ministering on behalf of orphans and foster children.
The university said in a statement the parting was "amicable" and happening "on good terms."
"After seven years of being a part of this staff as campus pastor, the Lord is transitioning me out of this role, and this will be my last semester here," Nasser said in the video. "This has been one of the most difficult decisions we've ever had to make, but we do feel affirmed that God is asking for our obedience to step out of this role in ministry and into a whole new role in ministry elsewhere. As your campus pastor, I can't ask you week after week to be obedient and to go wherever (God) leads and then not model that very same thing in our own lives."
Access to MinistryWatch content is free.  However, we hope you will support our work with your prayers and financial gifts.  To make a donation, click here.
Dustin Wahl, a co-founder of Save 71, a group of Liberty alumni who had pushed for Jerry Falwell Jr.'s ouster and changes to what it called corrupt leadership at Liberty, called out Nasser for defending and shielding Falwell, Jr., who resigned in August of last year following accusations of a years-long extramarital affair involving he and his wife. 
"David Nasser has weaponized grace at the expense of justice and he has weaponized kindness at the expense of truth," Wahl said, "and he has quashed dissent against Falwell, Jr. for years, and that's his legacy at Liberty."
"The Liberty student body deserves a campus pastor that acts justly and loves mercy and walks humbly all at the same time," he said.
In a post on Twitter Thursday, Jonathan Falwell said, "I'm grateful for the opportunity to help shepherd @libertyu in its original mission of Training Young Champions for Christ. However, this responsibility will not rest with me alone. LU's spiritual mission is the responsibility of thousands of staff, faculty and students."
Nasser said Falwell Jr., Liberty President Jerry Prevo, the spiritual subcommittee of the university's board of trustees, and the Office of Spiritual Development were "working side by side" to smooth the transition.
"These people love God, they love you, and they are committed to making sure we all keep growing in Christ's likeness," he said.