Christian Colleges Shy Away from Vaccine Mandates As In-Person Classes Resume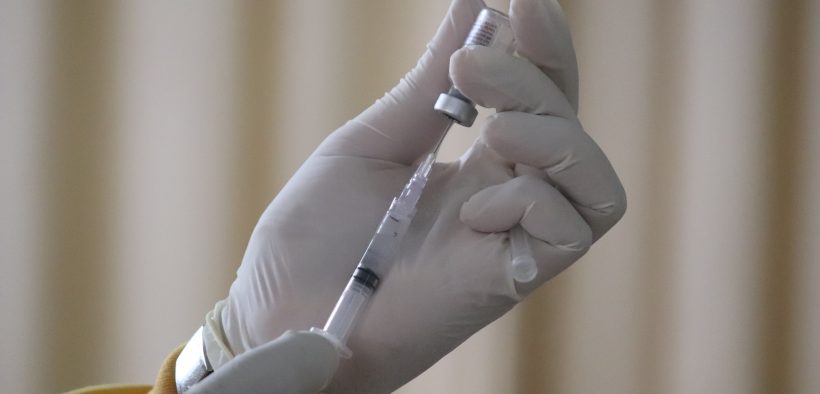 Many Christian colleges are forgoing COVID-19 vaccine mandates as in-person classes resume this month, in stark contrast to the hundreds of other private colleges and public universities implementing vaccine mandates and even imposing fines or disenrolling students who don't comply.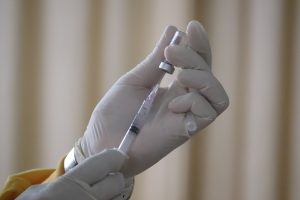 Most Christian colleges are making vaccinations optional, with some opting to require testing and mask usage among unvaccinated students and employees. Liberty University, Indiana Wesleyan University, Baylor University, and other highly-enrolled Christian schools are not requiring vaccines, while Columbia University in Missouri is now requiring residential students to submit proof of vaccination or test negative for COVID. 
However, as the Delta variant fuels a new wave of cases and hospitalizations nationwide, that trade-off isn't offered everywhere. Two United Methodist Church-affiliated colleges recently made national headlines for adopting fee-based programs to increase vaccine uptake while not directly mandating vaccinations. 
West Virginia Wesleyan College is requiring unvaccinated students to pay a nonrefundable $750 fee and wear masks, social distance, and get tested weekly. The school of about 1,400 students said earlier this month that about 90% of its faculty and staff have been vaccinated, and a "large percentage of students" had already confirmed vaccination. 
Alabama's Birmingham–Southern College, with about 1,200 students enrolled, is charging unvaccinated students $500 to cover weekly antigen testing and quarantine protocols. The school projects its vaccination rate is between 65-70%. 
Last April, Methodist-affiliated Duke University was among the first to announce a full vaccine mandate for the fall semester, allowing certain religious or medical exemptions. Methodist-affiliated Emory University followed suit in July. Both schools resumed in-person classes this week. 
Similarly, Seattle Pacific University announced last May that all students and employees would need to submit proof of vaccination ahead of classes starting in September. According to the policy, all students who aren't fully vaccinated by Aug. 1 will not be able to move into residence halls or attend in-person classes next month. Though the deadline for submitting proof of vaccination has passed, spokesperson Tracy Norlen says the school is still in the process of collecting data on its population vaccination rate. 
Access to MinistryWatch content is free.  However, we hope you will support our work with your prayers and financial gifts.  To make a donation, click here.
Curious whether others are taking this approach, MinistryWatch surveyed over a dozen Christian colleges of varying sizes to gauge their stance on COVID-19 vaccine mandates. Most are taking the optional route but require students and employees to test negative for COVID-19 or report their vaccination status for surveillance purposes. Many also require unvaccinated students and employees to wear masks. 
Some are seeing success with this approach. Texas-based Baylor University, which is encouraging the vaccine but not requiring it, has seen vaccine uptake far exceed its surrounding community in Waco. About 37% of people are fully vaccinated in McLennan County, but Baylor spokesperson Lori Fogleman says nearly 70% of the campus is fully vaccinated as of Aug. 24. Of those, 65.5% are students and 82.1% are employees. Fogleman says she expects those rates to continue climbing after classes start this week.  
North Carolina's Campbell University is requiring all students, faculty, and staff to self-report their vaccination status or test negative within 48 hours of returning to campus. As of Aug. 21, 88% of faculty and staff and 72% of students reported being vaccinated, according to Campbell spokesperson Haven Hottel. Comparatively, only 32% of Harnett County's population is fully vaccinated.
"At this time, there are no plans for weekly testing or penalties for those who are unvaccinated," Hottel says, adding that the school will follow a stringent exposure protocol to isolate those testing positive. Campbell's weekend pep rally was canceled last Sunday after several participants tested positive and were required to quarantine.  
Messiah University in Pennsylvania requires students and employees to submit vaccine verification or be subjected to surveillance testing through the fall semester. But the school is offering incentives to help reach its 70% immunity target. Students who get the vaccine and upload documentation are entered into a weekly drawing for prizes such as $250 Amazon and Walmart gift cards, free book rentals or reserved parking spots, an Apple Watch, and two sets of tickets to the Hersheypark theme park. 
Messiah University Communications Director Danielle Ran says the school's undergraduate vaccination rate was 27% when the incentive campaign started on June 28, but it grew to 59% by the time the program closed on Aug. 19. Overall, the on-campus vaccination rate stands at 69.6% fully vaccinated as of Aug. 25, compared to 50% in surrounding Cumberland County.
"The perspectives we have heard from students, parents, and employees regarding the COVID-19 vaccination have been very divided," Ran says. "There is certainly a wide range of adamant views on this topic, and these have been very difficult issues for the university to navigate. However, the university takes our campus community's safety seriously, and [we are] doing the best that we can to balance the complexities of individual health care decisions with our own institutional responsibility for public health."
The optional vaccine policies come as some schools are reporting record enrollment numbers. High Point University in North Carolina just welcomed its largest incoming class of 1,550 new students and reported record enrollment topping 5,850. It isn't requiring vaccinations but will follow its county's recent mask mandate.
Virginia's Liberty University, which also reported its largest projected enrollment for this fall, isn't requiring vaccinations but does encourage students and employees to report their vaccine status to calculate potential quarantine timeframes. The school is also forgoing mask mandates for official events and social gatherings, with no social distancing required and capacity restrictions lifted. 
Michigan's Hillsdale College just welcomed its largest-ever freshman class of over 400 students and kicked off classes on Wednesday with no vaccine requirements in place, according to its student-run newspaper. But the school's website is unclear on whether vaccines are mandated for students and employees, and health contacts did not answer MinistryWatch's request for clarification. 
Phoenix-based Grand Canyon University also opted against requiring vaccines and testing, with exceptions for students involved in fieldwork, clinical placements, or athletics. Masks aren't required on campus except in clinical settings and nursing laboratory environments. Bob Romantic, executive director of the school's office of communications and public relations, says the policy is largely a reflection of the campus experience and data collected over the spring, when it saw five or fewer active cases for each of the final six weeks of the semester. In the summer, the campus averaged one active case per week. 
"GCU is different than many university environments in that its private campus is largely enclosed, lessening daily interactions with the community that exist at many public institutions," Romantic added. 
Ashland University in Ohio isn't requiring vaccines but still encourages them. Elise Riggle, the school's coronavirus response coordinator, says students in certain programs such as nursing or study abroad may be required to get vaccinated, with nursing students being the largest group in this category. 
Covenant College in Georgia opted not to institute a vaccine mandate, though it will have a mask requirement in effect for classrooms and other indoor instructional spaces for the first two weeks of the semester. In a statement earlier this month, Covenant College Vice President for Student Development and Dean of Students Brad Voyles revealed survey results indicating that 81.2% of employees and 62.8% of students have some level of immunity, taking into account full and partial vaccinations and positive tests within the last 90 days. 
Covenant spokesperson Lydia Berglar said the school will only require entry testing each semester for students, and those exposed or symptomatic may need to get tested as part of the protocols. However, unvaccinated athletes will be subject to weekly testing, per the National Collegiate Athletic Association's guidance.
Several other schools have stated publicly that they aren't requiring vaccines but either declined or did not respond to MinistryWatch's request for comment. These include Biola University, Cedarville University, Colorado Christian University, Lipscomb University, Moody Bible Institute, Oral Roberts University, Regent University, Taylor University, The Master's University and Seminary, and Wheaton College. 
Aug. 27 Update:  Cedarville University is now requiring masks after nearly 300 students at the school tested positive for the COVID virus.
Meanwhile, the Council for Christian Colleges and Universities (CCCU), an association representing more than 145 Christian institutions across the U.S., is declining to push any one policy on its members. CCCU Government Relations Fellow Katie Dillon says that while the organization's role is to provide the best information for its members on topics of interest, decisions on vaccine requirements are ultimately best left to the institutions to determine the best approach for their campuses. 
However, CCCU is taking up other initiatives to extend access to vaccines and provide accurate information for members' students. To increase vaccine uptake among faith groups, the organization partnered with the Interfaith Youth Core in a grant to train college students and community leaders on vaccine outreach. It also teamed up with the White House Office of Faith-based and Neighborhood Partnerships to develop and share reliable and tested resources with the faith community. 
"We recognize the complexity of the mandate and are committed to producing student leaders dedicated to the common good in all areas," Dillon stated.