Grand Canyon State Has Seventh Largest Revenue Total for Christian Ministries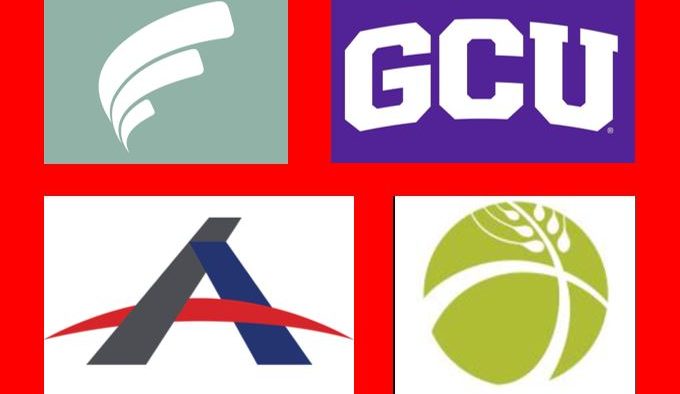 Arizona is geographically the sixth largest state in the country, and comes in as seventh on the MinistryWatch list of states with the most Christian ministry revenue. The state has almost two dozen Christian ministries which together brought in almost $2 billion of revenue in 2020.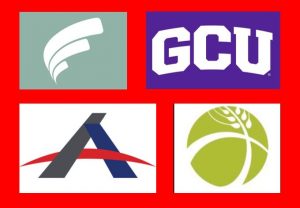 Taking center stage with revenue of nearly $1.5 billion is Grand Canyon University (GCU), located in Phoenix. From its early beginnings in Prescott with only about 100 students to its present student population of about 19,000 on campus and over 60,000 online, GCU now claims to be the largest Christian university in the country. Its online student population has grown as part of its intentional transformation in the early 2000s when the university was struggling to stay afloat.
For a number of years, GCU was a for-profit university, but has since returned to non-profit status under the state of Arizona and Internal Revenue Service regulations. It filed a lawsuit earlier this year against the Department of Education for failing to recognize its not-for-profit status under Title IV for federal financial aid purposes, although a provisional agreement was reached to allow students to participate under Title IV through September 2022.
Food for the Hungry, also headquartered in Phoenix, was founded in 1971 by Larry Ward who desired to help feed hungry children around the world. The group now works in more than 20 countries and provides "life-changing resources such as clean water, medical aid, food, education, vocational training, spiritual development and hope."
Beyond just providing food, water, and other forms of aid, Food for the Hungry works to transform communities to become self-sustaining. "Our approach allows us to partner with local leaders to develop transformative solutions, which are both sustainable and implemented at the hands of the communities themselves." Its annual revenue is about $170 million.
Access to MinistryWatch content is free.  However, we hope you will support our work with your prayers and financial gifts.  To make a donation, click here.
One of the leading religious-freedom legal advocacy groups in the country, Alliance Defending Freedom (ADF), is headquartered in Scottsdale. Founded as Alliance Defense Fund in 1994 by well-known Christian leaders like Dr. James Dobson, Dr. Bill Bright, and Dr. D. James Kennedy, ADF has played a role in over 60 cases before the United States Supreme Court. Its current president and CEO is Michael Farris, who was also the founder of the Home School Legal Defense Association and Patrick Henry College. ADF's revenue was almost $70 million last year.
Frontiers does its work of training and equipping missionaries to respectfully bring the Gospel of Jesus Christ to Muslims from its headquarters in Arizona's capital city. It began in 1982 when Greg Livingstone felt called to send missionaries "to some of the most challenging places to share Jesus Christ's message of salvation with Muslims." Utilizing its $36 million in annual revenue, Frontiers sends missionaries from 30 countries to parts of Asia, Africa, and even Europe.
| | | | |
| --- | --- | --- | --- |
| Ministry | Cause | City | Revenue |
| Grand Canyon University | Colleges/Universities | Phoenix | 1,470,193,710 |
| Food for the Hungry, Inc. | Relief and Development | Phoenix | 170,113,048 |
| Alliance Defending Freedom | Advocacy | Scottsdale | 69,046,656 |
| Arizona Christian University | Colleges/Universities | Glendale | 45,144,894 |
| Frontiers | Foreign Missions | Phoenix | 36,734,007 |
| Jewish Voice Ministries International | Foreign Missions | Phoenix | 34,001,119 |
| Phoenix Rescue Mission | Rescue Missions/Homeless Shelters | Phoenix | 27,179,659 |
| Family Life Communications Inc | Radio/ TV Stations | Tucson | 10,918,889 |
| Arizona Baptist Children's Services | Adoption/Foster Care | Tucson | 9,940,113 |
| Christian Family Care Agency | Adoption/Foster Care | Phoenix | 9,358,773 |
| Langham Partnership USA | Leadership Training | Cave Creek | 5,684,311 |
| Global Training Network | Evangelism Support | Peoria | 5,512,758 |
| Phoenix Seminary | Colleges/Universities | Scottsdale | 5,118,489 |