Former Marine Victor Marx Claims to Bring Comfort Toys to Children in Israel

The ministry claims to go into hard-to-access areas to deliver toys and services to traumatized women and children, but details are few.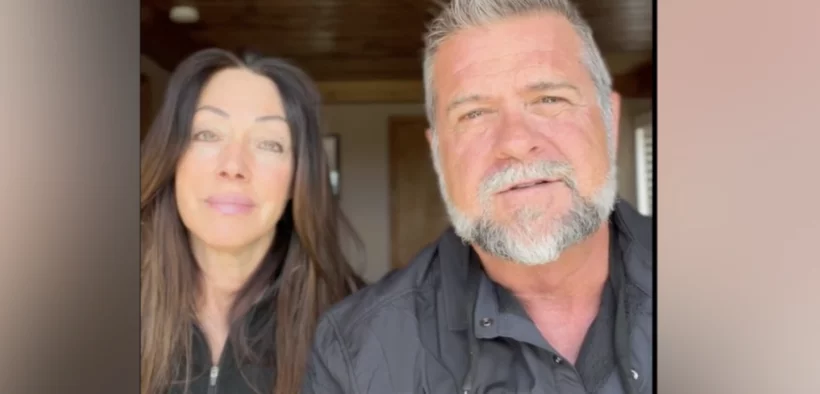 Victor Marx, a former member of the U.S. Marine Corps, has spent his subsequent years placing himself "in harm's way to reach and restore victims of trauma" with All Things Possible (ATP) Ministries.
Marx was himself a victim of trauma as a child, abused at the hands of multiple stepfathers. He says in a video testimony that he endured such torture as being tied to a bed and dunked in a bathtub until he passed out.
"I thank God that He kept me alive to not only be able to tell my story in a way that's redemptive but gives other people hope, including children both here in the U.S. and around the world," Marx recounted.
He reports conducting missions in the Middle East, in places like Syria and Iraq, to help orphans and widows.
In an Instagram post on October 12, Marx appeared with his wife Eileen saying they had received an invitation to go into Israel.
"This is typical of our ministry. We go into places where chaos and bad things are happening to help," Marx said. Both of them admitted they did not want to go on the mission when they first learned of the opportunity.
But they felt the Lord told them to go "bring comfort to those who mourn." They expected to deliver 1,200 lion and lamb trauma-healing toys for children. ATP claims it has delivered over 65,000 of these toys to children worldwide.
Access to MinistryWatch content is free.  However, we hope you will support our work with your prayers and financial gifts.  To make a donation, click here.
On their website, ATP describes the Israel mission as "provid[ing] trauma relief to children, women and families, comfort[ing] those who mourn, offer[ing] specialized training and medical care to those in need and bring[ing] Good News." They also ask for donations to support the work, $20 per delivered toy.
MinistryWatch reached out multiple times to ATP for an interview to get answers about the mission, its impact, its growth, if it partners with locals on the ground, and how they vet potential partners, but received no answers.
In the MinistryWatch database, With God All Things are Possible — also known as All Things Possible Ministries — receives a one-star financial efficiency rating, which is MinistryWatch's lowest Financial Efficiency Rating. The reason for the low ratings are these:
The ministry spent only about half of its the $7 million it raised on ministry or program purposes.
12 percent of the ministry's expenses went to fundraising. In 2018, that ratio was 16 percent. Other ministries in its peer group spent only about 5 percent on fundraising.
With God All Things Are Possible has an A transparency grade, and a donor confidence score of 75.
Victor Marx, the chairman and president, receives compensation of $196,360 and Eileen Marx is the executive vice president with a salary of $80,677.
The organization doubled its revenue between 2020 and 2021 from $3.4 million to $7 million. It also more than doubled its fundraising expenses in that same time period from about $373,000 to about $832,000.