Weekly Review

Covid Responses for Ministry Leaders, Israel Tourism, Funerals Delayed, and Worship in a Snowstorm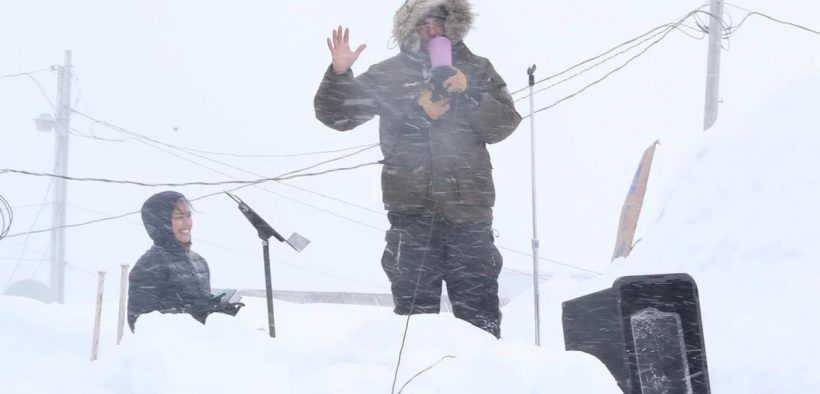 COVID-19 Resources for Ministry Leaders.  The Internal Revenue Service (IRS) recently set up a Coronavirus Tax Relief section on its website to help churches, nonprofits, and others affected by the coronavirus with credible resources and tips. The page will be updated as new information becomes available.  This new section on the IRS website includes: news releases, guidance, and tax help to aid those affected by the COVID-19 virus. For health information on the COVID-19 virus, visit the Centers for Disease Control and Prevention (CDC), or to find out what actions are being taken, visit the U.S. government or The Department of Treasury.  The Evangelical Council for Financial Accountability (ECFA) also has a page dedicated to helping ministries deal with the crisis:  "Coronavirus: Stay Prepared and Stay Informed."   Federal guidelines have also been released.  Among those guidelines:  follow the guidance of local health officials. 
Israel Tourism Shut Down.  On Wednesday, the Israeli government instituted a nearly complete COVID-19 lockdown that includes the closure of all houses of worship. The directive permits 10 worshippers to pray outdoors, provided they stand at least 6 feet apart.  This directive is just the latest move that has all but shut down religious tourism to Israel.  The Easter season is normally a busy time of year for Christian tours to the Holy Land, but hotels and holy sites are deserted now.  No one is permitted to enter the city of Bethlehem, which is adjacent to Jerusalem, and almost no one is being permitted to leave.   
Funerals Affected or Suspended.   Churches are not only suspending services, many of them are delaying or suspending funerals.  On Tuesday, Mar. 24, the Massachusetts Council of Churches released guidelines for Christian communities wanting to hold funerals amid the epidemic. The guidelines — which were reviewed by local public health officials — outline a number of recommendations, such as planning funerals remotely, working with the bereaved to make a list of 10 people who could feasibly attend a burial, livestreaming services, cautioning against in-person events altogether until a later date, using gestures instead of physical hugs.  In Italy, where more than 8,200 people as of Friday morning, funerals are banned. "Funerals are definitely an aspect that has gone missing," said the Rev. Tullio Proserpio, a Catholic chaplain at the National Institute for Tumors in Milan. 
Service in a Snowstorm.  A church in Unalakleet, Alaska, held a drive-in service in a driving snowstorm last Sunday.  Do yourself a favor and check out some of the photos, which you can find here.  These photos will convince you that Alaskans are a hearty folk, and that those of us who don't have to deal with this sort of adversity have much to be thankful for. 
ECFA Membership Changes.  The following ministries have seen changes to their Evangelical Council for Financial Accountability (ECFA) membership.  Removals:  Back to the Bible (Lincoln, Neb.) 
MinistryWatch Database Updates.  The financial information of the following ministries have been updated in the MinistryWatch database.  Click on the name of the ministry to go to the full MinistryWatch profile.  Our rating of the ministry is in parenthesis (1 to 5 stars, with 5 stars being our highest rating). If the ministry has experienced a change in its rating, that change is also noted.  Every Home for Christ (5 Stars), Good News Jail & Prison Ministry (Up from 4 Stars to 5 Stars), Good News Productions, International (Up from 2 Stars to 3 Stars), Colson Center for Christian Worldview (2 Stars), Ravi Zacharias International Ministries (Up from 2 Stars to 3 Stars), Mexican Medical (Down From 4 Stars to 3 Stars), Joni and Friends (3 Stars), Walk Through The Bible Ministries (Up from 2 Stars to 3 Stars).