Virginia Church Accountant Sentenced for Embezzling $175K from Church

Employee spent over $30K in unauthorized Amazon purchases, rewrote his salary, and stole from the offering plate.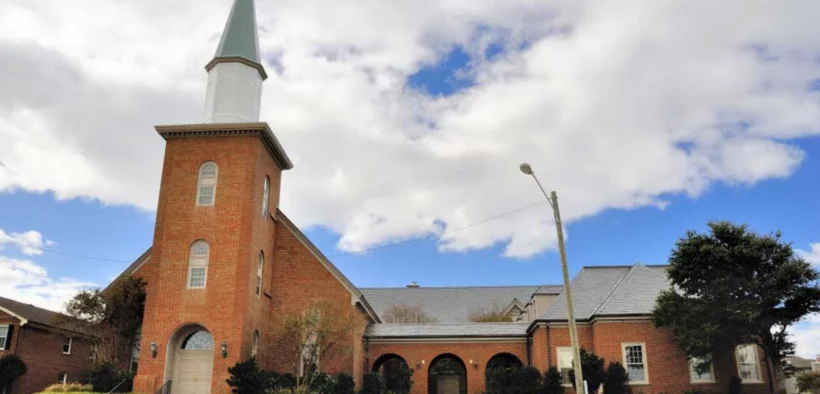 A Virginia Beach judge has sentenced a church accountant to 10 years for stealing over $175,000 from the church he worked for.
In July, Andrew Patrick Landsperger, 46, pleaded guilty to embezzlement and credit card fraud at Galilee Episcopal Church, where he worked as an accountant.
On October 25, Judge James C. Lewis sentenced Landsperger to 10 years in prison with five years to serve, followed by five years of suspended leave. The sentence exceeds the high end of the Virginia State Sentencing Guidelines, which recommend a sentence no greater than four years and two months.
Virginia Beach Commonwealth's Attorney Office said Landsperger's employment gave him access to the church's payroll, books, and credit card. From April to July 2022, Landsperger used the church's credit card to spend $34,653.72 in unauthorized transactions on his Amazon account.
Landsperger also reportedly altered his approved salary on the church's payroll system and secretly gave himself a raise totaling $134,839.52 in overpayment.
In addition to the Amazon and payroll scheme, the Attorney's office said Landsperger took and deposited donated money parishioners gave to Galilee Episcopal through the collection plate it passed around during Mass.
Until Landsperger offered to handle the collections money, on average, the church received $450 weekly in donations. Once he started depositing the earnings, the Attorney's office said the amount decreased to less than $200 every week.
After Galilee fired Landsperger, the church's donation levels instantly returned to what they were before Landsperger handled the funds. The reported estimated amount lost in donations was $7,000.
Access to MinistryWatch content is free.  However, we hope you will support our work with your prayers and financial gifts.  To make a donation, click here.
Galilee discovered Landsperger's credit card fraud in August 2022 and fired him.
During a service held on October 29, Galilee's Rector, Rev. Andrew D. Buchanan, told the congregation he had just attended the sentencing of a former church accountant who embezzled money "a year and a half earlier."
He ensured congregants that the church was taking action to show transparency.
"In between the time he was caught and now we've done a lot of work: We've done internal audits, we have done external audits," he said. "We've had several specialists brought in."
Buchanan said the church had firmed up controls and invited anyone with questions to speak with himself and other leadership members, including the church's finance team.
In total, the church's estimated loss was $176,536. After its insurance policy and reimbursement from its credit card company, the church recovered $112,324. The outstanding total loss is approximately $64,199.
Landsperger was ordered to pay $64,199 in restitution to Galilee Episcopal Church and $100,000 to the church's insurance company.