Firebombed Pregnancy Center Conducts Private Investigation Into Violence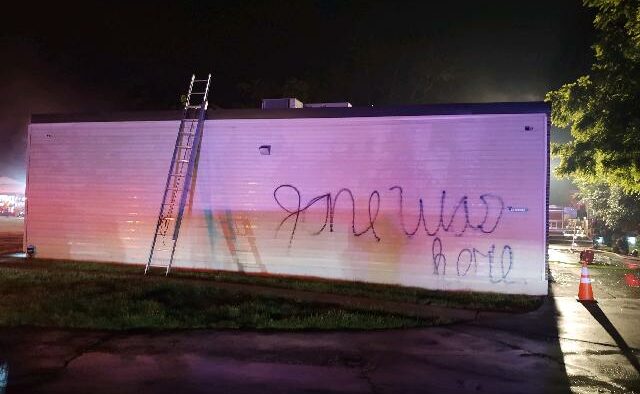 A pro-life pregnancy center firebombed last June in Buffalo, New York, has decided to conduct its own investigation into the violence.
CompassCare, a ministry to women in crisis pregnancies that has been operating since 1980, incurred over $500,000 in damage to its facility due to the violence. Services continued in an alternate location while the center was being repaired, but it took 52 days to rebuild the firebombed center, its president Jim Harden said.
The center has received little help from local, state, and federal law enforcement, Harden noted, so it will conduct its own investigation in conjunction with the Thomas More Society, a Roman Catholic public interest law firm in Chicago.
The goal of the investigation is to look at all violent events at pregnancy centers across the country, estimated to be 78, dig deeper, and find commonalities, Harden said. Then they will use the evidence found to file a civil suit.
"We want people to know that the law is on our [the pro-life] side too and that we are deserving of protection," Tom Brejcha, president of the Thomas More Society said.
Brejcha has been involved in lawsuits involving pro-life causes for decades, starting with the National Organization of Women vs. Scheidler case, which carried on for 28 years.
While both CompassCare and the Thomas More Society would prefer to work with law enforcement, they will proceed with civil action as appropriate,  they said.
"We will keep moving forward on our own," Brejcha said.
Access to MinistryWatch content is free.  However, we hope you will support our work with your prayers and financial gifts.  To make a donation, click here.
Brejcha said they are still waiting on reports from the investigators, but early reports indicate the same actors are carrying out the violent attacks around the country. He said they use the same phraseology and "modus operandi." However, he said they will make sure any evidence gathered is solid before acting on it.
He believes they have a right to civil action under the Freedom of Access to Clinic Entrances (FACE) Act of 1994.
The FACE Act allows for civil remedies against those who physically obstruct the entrance to a clinic or who use force, the threat of force, or physical obstruction to interfere with women seeking abortions or other reproductive health services.
Brejcha says the pregnancy centers qualify as providers of "reproductive health services" under the Act, which allows the plaintiff to recover compensatory and punitive damages, attorney's fees, and seek an injunction.
Harden is disappointed in the investigative efforts by law enforcement agencies.
New York Gov. Kathy Hochul said the New York state police were "standing by" when asked about violence at pregnancy centers, which Harden says is code language for "not doing anything."
"We asked them to help, to join, and to be proactive, and they didn't do anything," he told MinistryWatch.
Six days after the attack at CompassCare, the state passed a law allowing the state to investigate pro-life pregnancy centers who don't provide abortion care.
In another turn of events, CompassCare had to go to court to get its own video surveillance tapes returned to them. The local police department in Amherst took control of the investigation. CompassCare turned the center's tapes over to them, but then the department wouldn't return them or let the center view them, Harden said.
The Federal Bureau of Investigation (FBI) has not been communicative with Harden, who described their efforts as "slow walking" and a $25,000 reward offered by the FBI as an "attempt to appear evenhanded, bolstering their reputation ahead of more investigations by the House Judiciary Committee into the FBI's abdication of duty to investigate violence against pro-life organizations."
Both Brejcha and Harden said members of Congress have helped shine light on the issue.
This week, House Majority Leader Rep. Steve Scalise (R-LA) told his Congressional colleagues he would be condemning attacks on pro-life pregnancy centers.
"Ever since the draft of the Dobbs v. Jackson Women's Health Organization decision was leaked to the public, pro-life institutions, including crisis pregnancy centers and churches, have been subjected to a recent uptick in violence and destruction…Rather than supporting the organizations that are [helping] our most vulnerable, Democrats and the Biden [a]dministration are turning a blind eye to the violence targeting these places. It's time for the House of Representatives to condemn this violence and put the needs of women and infants ahead of the outrage machine from far-left, pro-abortion activists," Scalise said.