'Apostle' David E. Taylor's Kingdom of God Global Church Sued for Failure to Pay for $2 Million Stage Set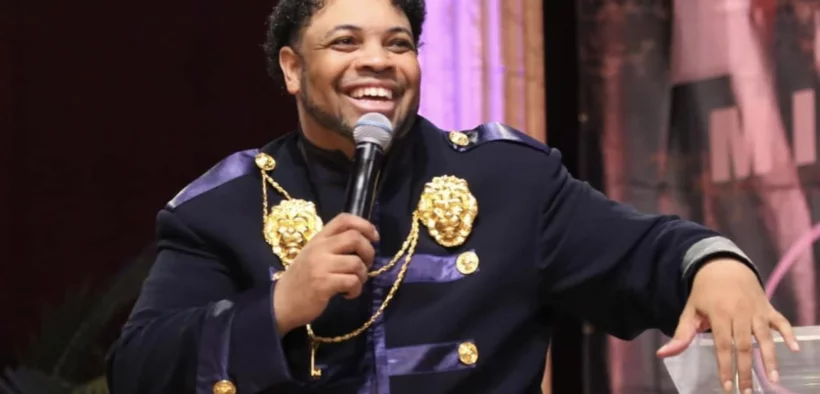 Movie Prop Rentals has sued the Kingdom of God Global Church and Joshua Media Ministries, both led by self-proclaimed apostle David E. Taylor, to recover the cost of constructing a stage set that the plaintiff claims the church never paid for.
The case, originally filed in Florida state court in June, was moved to federal court by Kingdom of God Global Church in August. On September 9, Movie Prop Rentals amended its complaint.
According to the court filings by Movie Prop Rentals, the Kingdom of God Global Church approached the prop company in February 2020 about "designing, manufacturing, and selling a substantial stage prop configuration."
The original design cost was about $680,000, but changes requested by the church increased the budget to $1.2 million, the court documents allege.
While the church paid an initial deposit of $150,000 to secure materials and begin construction, the plaintiff prop company alleges the agreed installments of $70,000 per month were not paid in full or on time.
Despite the lack of timely and full payments, Movie Prop continued its work and made changes and additions to the stage set so that the new budget ballooned to $2.2 million.
In May 2021, Movie Prop "ceased construction of the stage prop due to no funding being received" from the Kingdom of God Global Church and stored the partially constructed stage prop at a cost of $4,000 per month.
Access to MinistryWatch content is free.  However, we hope you will support our work with your prayers and financial gifts.  To make a donation, click here.
It has sued to recover $240,000 for the cost of materials and labor for the partial construction and additionally $4,000 per month for the cost of storing the prop set which it says cannot be sold to others because of its design specifications.
An answer by the defendant church has not yet been filed.
Earlier this year, MinistryWatch reported that Kingdom of God Global Church purchased an $8.3 million mansion in the Tampa area of Florida that once belonged to a co-owner of the NFL team, the Tampa Bay Buccaneers.
The home is located in an exclusive and affluent area of Tampa, known as Avila, that is inhabited by star athletes and other wealthy residents.
The Kingdom of God Global Church is one of several associated with Taylor. He also leads Joshua Media Ministries and Marvels in America World Healing. In the past, he led Resurrection Media Ministries.
On October 12, 2021, a Tulsa law firm, Winters & King, representing Kingdom of God Global Church issued a letter demanding that a critic of Taylor, Rich Holmes, "cease and desist from your unlawful use and publication of threatening and false statements and remove all media containing such defamatory remarks."
The letter claims Holmes accused Taylor of leading a cult, money laundering, tax fraud, and sex trafficking. It also claims Holmes published Taylor's social security number and encouraged others to file fraud reports against the leader to the IRS.
According to an article in The Christian Post in 2018, Taylor's ex-wife, Tabitha Taylor, claimed her ex-husband engaged in extramarital affairs while they were still married. 
She said she was coming forward to warn and protect others from the manipulative and abusive behavior of pastors who live contrary to biblical teaching.
According to Taylor's website, he has been in ministry for 30 years. He claims to have been saved after Jesus appeared to him in a dream when he was 17 years old and "radically converted" him. 
His daily Miracles Today Broadcast is a venue for Taylor to pray over anointed prayer cloths that people call in to receive. He also claims to have the power to heal and work miracles.
His website also has a variety of books, CDs, DVDs, shirts, pillows, and other merchandise for sale.