Victory Church, Where Father-and-Son Pastors Abused, Faces Three Lawsuits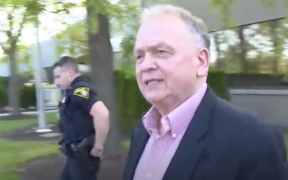 In June, Pastor Joseph Burress, Sr. pleaded guilty to sexual abusing minors at the church he founded. His son Paul, who was also a pastor at the church, pleaded guilty to groping women in 2018.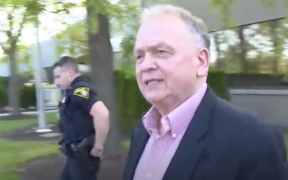 Now, three new lawsuits allege that the father-and-son team of serial abusers was only part of the problem at Victory Baptist Church in Rochester, New York, which now has a new name (Victory Church), a new pastor, and a non-functioning "Meet Our Leaders" web page.
Three women who say they were victims of abuse at the church have sued under New York's Child Victims Act, alleging that the church made a practice of filling staff positions with known abusers, allowing them free access to young people at the church and in other settings.
One of the plaintiffs says she married her abuser after he impregnated her when she was 19. The three women are seeking compensatory and punitive damages.
Ministry Watch reported on the Burress family's sex problems in June. Joseph Burress, Sr., 71, was charged with sexually abusing two children under the age of 14, and pleaded guilty. Sentencing is scheduled for September.
Access to MinistryWatch content is free.  However, we hope you will support our work with your prayers and financial gifts.  To make a donation, click here.
Paul Burress achieved minor fame for his role in the 2014 documentary, Fight Church, which explored churches that host fights and/or fight clubs and train members in fighting. He was dogged by recurring claims of abuse, and pled guilty in 2018 to third-degree sexual abuse after being accused of groping and touching women.
One former Victory Church member told the Rochester newspaper, The Democrat & Chronicle, that Paul Burress had shown her videos of Burress and his wife having sex when she was a minor. She left the church.
Victory Church has not released a statement. Joseph Burress offered no comments after being asked about the three lawsuits. He suggested the three girls were seeking money.