Enrollment Increases at Large and Small Christian Colleges

Eleven evangelical colleges across the country announced record enrollment.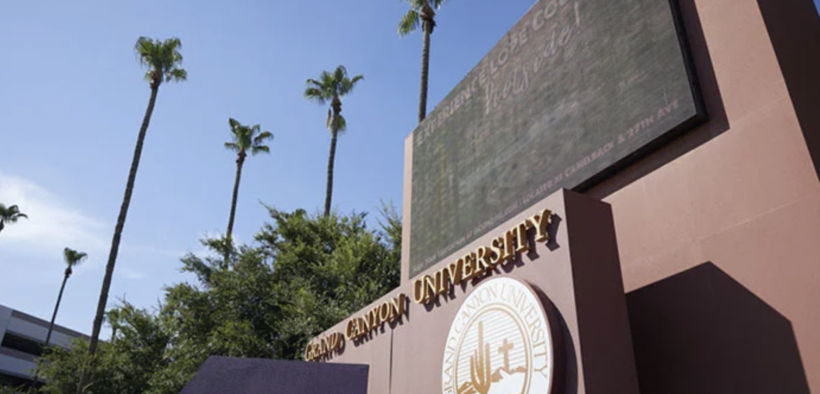 Student enrollment is up at Christian colleges and universities across the country, according to recent reporting by Christianity Today.
Despite recent Christian college closures, 11 evangelical colleges and universities announced record enrollment this fall.
"Early returns suggest that enrollment for the evangelical sector of Christian higher education will be up again this year," Jesse Rine, executive director at the Center for Academic Faithfulness & Flourishing and a higher education scholar, confirmed in an email to MinistryWatch.
In identifying which Christian colleges are experiencing the most growth, Rine said it is those "that have embraced and emphasized their Christian identity."
"Sometimes campus leaders assume that being more generic will enlarge their prospect pool. This approach is upside down because it sacrifices distinctiveness in a foolish attempt to attract the students least likely to attend," Rine said.
"Instead, Christian colleges should highlight what makes them unique, without apology. Christian families are looking for alternatives to the secular academy, places they can trust. In this environment, the colleges that boldly lead from their Christian mission will stand out," he added.
Asbury University President Kevin Brown agrees with Rine. He told Inside Higher Education that students want universities "to be clear on their identity and what they're offering."
Located in Wilmore, Kentucky, Asbury drew national attention when a revival was reported there in February. Asbury grew by 20% to a student body size of 1,939.
Brown said the revival likely played a role in its growth, but he also believes initiatives for dual enrollment with nearby private high schools and "plus-one" master's degrees have also contributed to the increased enrollment.
East Texas Baptist University (ETBU) in Marshall reported the highest enrollment it has seen in its 111-year history—1,833 students. It says enrollment growth has been consistent over the last decade, with its fall 2022 enrollment marking a 36% increase since 2014.
"Our mission is to educate, equip, and empower students to walk faithfully as Christian servant leaders," said ETBU President J. Blair Blackburn in a press statement.
With more than three times the number of students enrolled as ETBU, Abilene Christian University (ACU) reported that its freshman class would consist of 1,021 students, making total student enrollment 6, 219, a 4.6% increase over last year and part of a five-year trend the university says has resulted in an overall increase of 19%.
Access to MinistryWatch content is free.  However, we hope you will support our work with your prayers and financial gifts.  To make a donation, click here.
"Students and families from across the country and around the world are attracted to ACU's world-class academic programs and our Christ-centered community. Such growth is exciting and positions ACU for unprecedented accomplishments moving forward," ACU President Phil Schubert wrote in a press release.
ACU moved into the Top 10 on MinistryWatch's list of the largest Christian colleges and universities.
Other colleges reporting record enrollment include Cedarville University in Ohio, Grace College and Taylor University, both in Indiana, Concordia University in St. Paul, and Lipscomb University in Nashville. Dordt University in Iowa, Samford University in Alabama, and Ouachita Baptist University in Arkansas rounded out the list.
According to Council for Christian Colleges and Universities (CCCU) spokesperson Amanda Staggenborg, overall enrollment numbers for all Christian institutions of higher education are not available as they always lag a couple of years behind.
However, Staggenborg sent statistics for some of its largest members—Baylor University, Campbellsville University, and Colorado Christian University (CCU).
Each of them saw an upward trend in enrollment from 2017 to 2021. Baylor, the 3rd largest Christian university in the country, saw its student population grow from 18,261 in 2017 to 23,218 in 2021. Similarly, Campbellsville's enrollment grew by over 5,000 during that same period. CCU saw an increase of about 3,000 students.
The largest Christian university in the country, Grand Canyon University (GCU), also announced a record-breaking year for student enrollment. "GCU is projecting a more than 14% increase in new students from last year, including a class of more than 11,000 incoming traditional-age (21 and under) students attending both the Phoenix campus and online," it wrote. It has a total enrollment of over 118,000 students.
Wheaton College, a mainstay of evangelical higher education, celebrated a freshman class of 595 after enduring some rough years and staving off a budget deficit. Before the pandemic, it regularly saw new student enrollment of 600 or more per year. But in 2020, that number dropped to only 483.
According to Higher Ed Dive, enrollment increased from 2010 to 2020 most at interdenominational Christian institutions—18.6%.
The news hasn't been so bright for some Christian colleges that have had to close their doors. To help readers, MinistryWatch is featuring Higher Ed Dive's tool about college closings on its website. From 2010 to 2020, 29 religiously-affiliated institutions have closed.
Most recently, Alderson Broaddus University, a Baptist institution in West Virginia, filed for bankruptcy and announced it would close at the end of August.
CCCU doesn't have specific records about where students move when the Christian college they have attended closes. "Where students go will vary, but typically, when a college closes, they create agreements with other regional colleges to have access to invite the students from the closing school into their programs," Staggenborg told MinistryWatch.