Ministry Watch Adds Resource that Tracks the Changing College Landscape

Higher Ed Dive covers closings, mergers, acquisitions and consolidations.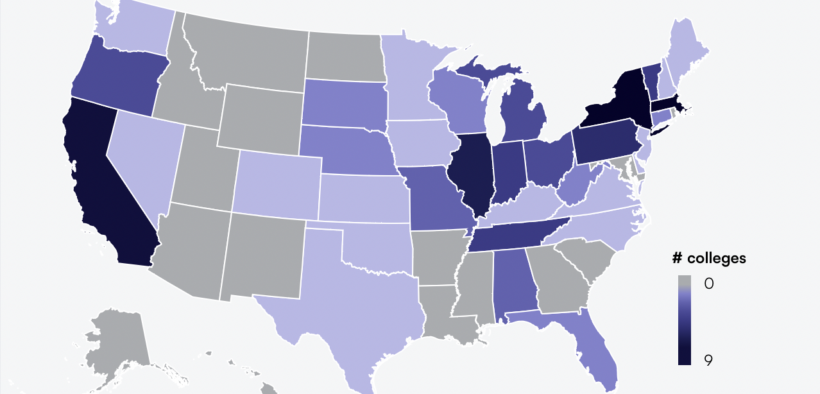 Colleges and universities have faced unusual turmoil and challenges in recent years, but finding information about schools that are making hard decisions can be difficult.
That's why we are welcoming Higher Ed Dive, which provides solid data and detailed reporting, to our resources at Ministry Watch.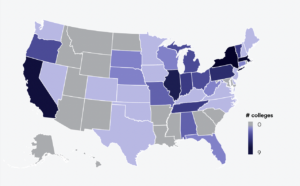 "We've been tracking consolidation across higher education," said the outlet. "Our goal was not to create a death watch but rather to give our readers a tool to show the scope of that activity and any patterns within it."
Higher Ed Dive is part of Industry Dive, a British-owned business-to-business news company that publishes research on three dozen industries in outlets such as BioPharma Dive, Hotel Dive, Supply Chain Dive, and Waste Dive.
Higher Ed Dive's latest updates include news on changes at half a dozen Christian colleges that we haven't seen reported elsewhere.
Iowa Wesleyan University announced it was closing May 2023. The financially troubled school cited inflation, shifting enrollment trends, a significant decline in donations, and the refusal of the state's governor to provide federal coronavirus aid money after the state determined the money wouldn't be enough to help.
Access to MinistryWatch content is free.  However, we hope you will support our work with your prayers and financial gifts.  To make a donation, click here.
Finlandia University, a 126-year-old Finnish-Lutheran school in Michigan, announced it would close in Aug. 2023 amid declining enrollment and an "unbearable debt load." President Timothy Pinnow said the school sought to close with "grace and dignity."
H. Carroll Theological Institute near Dallas, Texas, announced plans to close by Jan 2025 and merge with East Texas Baptist University in Marshall, which plans to retain faculty. The theology school will then be known as B. H. Carroll Theological Seminary at East Texas Baptist University. The change, if approved, will give East Texas Baptist University the ability to confer doctoral degrees.
Wave Leadership College announced it would close June 29, 2022. The school was founded by Steve Kelly, who came to Virginia Beach in 1999 to start Wave Church after leading Hillsong College for the Australian denomination Hillsong. The school was designed to provide "an affordable, accredited Christian higher education degree program that educates hearts and minds through mentorship, support, and academic excellence," but it never had more than a few dozen students. Students were encouraged to transfer to nearby Regent University.
Ohio Valley University in West Virginia closed December 15, 2021—one of many closed schools affiliated with the Christian Church.
Calvin College in Michigan is acquiring the assets of Compass College of Film & Media, which closed this fall. If the merger is approved, Calvin plans to keep Compass's campus and integrate the school's offerings into its communications school.
Higher Ed Dive's reports on schools also show that Catholic schools face tough challenges, leading seven to close: Cabrini University in Pennsylvania; St. Augustine College in Illinois; Cardinal Stritch University in Wisconsin; Presentation College in South Dakota; Holy Names and Marymount California University in California; Chatfield College in Ohio; and St. John's University's Staten Island campus in New York.
Main photo: College closings and mergers by state since 2016 / Nami Sumida / Education Dive