Will Christian Colleges Closed For COVID-19 Refund Students?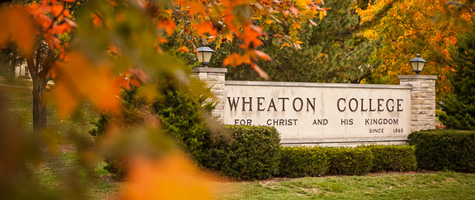 Most Christian colleges across the country have put classes on hold or announced temporary online learning arrangements while others are offering students fee rebates, having cancelled in-person classes altogether.
But some have not yet closed altogether, and not all plan to issue tuition or room and board refunds — which may be fair, since going online has a cost, and residential schools will be facing increased cleaning and sanitizing fees, Shirley Hoogstra, president of Council for Christian Colleges & Universities, told USA Today.
For example, Liberty University in Lynchburg, Va., has transitioned most of its residential classes to an online digital format, but despite other updates to the school's coronavirus update webpage as recently as this afternoon, University President Jerry Falwell, Jr. has not amended a March 16 post stating that Liberty would continue to keep its campus residence halls open and dining services staffed since "many of our international students are simply unable to return to their home countries and other students don't have a place to go."
An update Sunday, Mar. 22, said all academic buildings at Liberty would remain open, but due to federal and state regulations, gatherings of 10 or more would be prohibited. The school had previously said it would comply with Virginia Governor Ralph Northam's emergency ban on larger public gatherings, affecting some programs that require hands-on learning, such as aviation, osteopathic medicine and nursing.
The University said in a statement on its website Saturday, Mar. 21, that officials would announce this week whether the school will financially help those negatively impacted by the coronavirus, including students who choose not to return to campus.
"Unfortunately, whatever can be done will never make everyone whole and restore all that has been lost as a consequence of this epidemic," the post said. "Please prayerfully consider your decisions and do what you believe to be right for you."
Wheaton College in Wheaton, Ill., however, said it will issue students a full housing and dining credit for the college's remaining  quarter if they check out on or before May 8.
"We felt that in all fairness that if students were not living with us and dining with us, it was not right to retain those revenues," Philip Ryken, president of Wheaton College, told USA Today. "This whole situation is going to be very costly. This is going to be extremely challenging."
Grand Canyon University is offering remote classes and plans to send students who have moved off campus by the end of the day Mar. 25 housing refund checks for up to $450
"Unlike most universities, we are close to the end of our semester but will still provide a partial credit," the school said on its website, saying that the refunds will be sent despite the fact that its "costs related to housing expenses such as utilities, security and deep cleaning of all residence halls will continue."
Leftover money in meal plans will roll over or be refunded to students who won't be returning to campus in the fall, and students who received GCU-funded scholarship money for being an on-campus resident will be able to keep their entire scholarship amount even if they have left campus.
Biola University, in La Mirada, Calif., said it will comply with Gov. Gavin Newsom's mandatory statewide shutdown order and suspend all non-essential on-campus operations through at least April 19, but has not announced any refunds.
Lee University, in Cleveland, Tenn., is taking a more short-term, wait-and-see stance, extending virtual classes on the Zoom platform in place of face-to-face instruction to April 13.
Lee University President Paul Conn said in a statement Thursday that the time to appropriately return students to campus and resume face-to-face instruction is a "moving target" that will be based on guidance from government, public health and higher education authorities.
"There's two ways to approach this," Conn said. "When this crisis began, some schools just closed it all down, emptied out the dorms, shuttered campus, and cancelled commencement. That's one approach. It works best in terms of the institution. It's more efficient, and it saves money for the school."
He said Lee's philosophy of making decisions as things change "gives us the best chance to salvage the semester for our students, and to make the best decisions as we go forward."
"If we see that the April 13 date doesn't provide a safe environment for our students and staff, we will announce that decision at the earliest possible time," Conn said. "We want to give ourselves time to make the best decisions, based on the rapidly evolving situation, as we go along."
The school has not yet rescheduled its April commencement exercises and said they could go on "as originally intended.