Christian Baker Fined Again—This Time for a Transgender Cake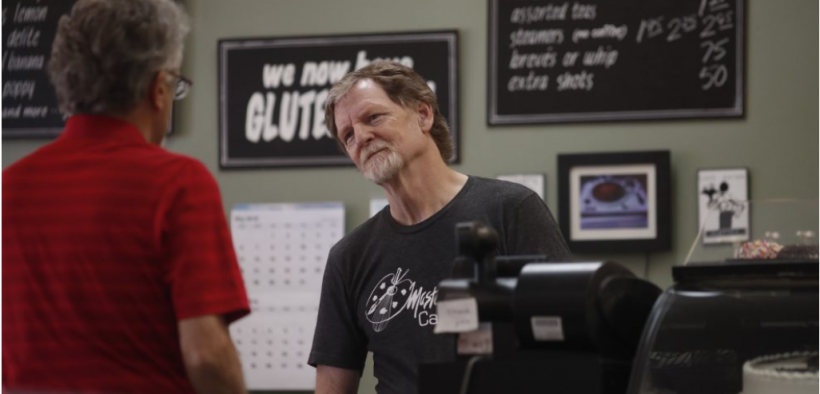 Is a hand-designed cake a product? A work of art? An act of speech?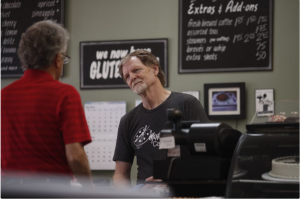 When the U.S. Supreme Court ruled in 2018 that Colorado baker Jack Phillips had a right to refuse to create a cake for a gay wedding, his freedom of belief and speech were key to the decision.
But Wednesday, Denver District Judge A. Bruce Jones ruled that Phillips's refusal to create a transgender-themed birthday cake was about a product, not compelled speech.
Jones wrote, "The anti-discrimination laws are intended to ensure that members of our society who have historically been treated unfairly, who have been deprived of even the every-day right to access businesses to buy products, are no longer treated as 'others.'" 
The decision inspired pushback from conservatives, as one article in The National Review showed:
Once again, Jack Phillips, the beleaguered owner of Masterpiece Cakeshop, has been fined by a court for refusing to bake a cake carrying a message of which he disapproves. Once again, the fine was the result of activist legal action by a personal-injury lawyer named Autumn Scardina. Once again, Phillips's case seems destined to reach the chambers of the U.S. Supreme Court.
But the attorney defending the woman who ordered the transgender cake—which was to be pink on the outside and blue on the inside—says the reason is simple: discrimination. "This is about a business that is open to the public that simply says to an entire class of people in the community that your identity, who you are, is something that is objectional," he said.
Access to MinistryWatch content is free.  However, we hope you will support our work with your prayers and financial gifts.  To make a donation, click here.
Alliance Defending Freedom, the conservative Christian legal group founded in 1994 by James Dobson and other Christian leaders, defended Phillips in the original wedding cake case.
"Radical activists and government officials are targeting artists like Jack because they won't promote messages on marriage and sexuality that violate their core convictions," said ADF general counsel Kristen Waggoner in a statement.
An article on the ADF website went further:
No American should be punished for living and working consistently with their beliefs. We live in a country where freedom of speech and religious liberty are protected. While we may disagree on certain issues, we should all be free to live and work according to our beliefs…For some, it won't be enough until Masterpiece Cakeshop closes its doors…It is time to leave Jack alone.
The timing of this latest decision is good for Phillips, who is currently promoting his new book, The Cost of My Faith: How a Decision in My Cake Shop Took Me to the Supreme Court, published last month by Salem Books.
In an article about the book from the Catholic outlet Angelus News, Phillips said he and his wife would also draw a line against creating cakes that celebrated Halloween, that were "anti-American or racist," or "insulted other people, including people who identify as LGBT."
An ADF lawyer quoted in the article said it was "a shame" the laws are being used as a "cancel culture" that targets people.
ADF has also supported other individuals opposed to participating in gay weddings.
ADF defended Kristi Stokes of Ohio and her business, Covenant Weddings, against a law that would have forced her to use her ministry and business to officiate and compose homilies, vows, and prayers for same-sex weddings.
ADF defended Bob Updegrove, a Virginia photographer, against a new state law that would have forced him "to use his artistic talents to photograph same-sex weddings if he photographs weddings between one man and one woman."
ADF attorneys representing floral artist Barronelle Stutzman of Arlene's Flowers in Richland will ask the U.S. Supreme Court to take her case after the Washington Supreme Court ruled against her Thursday. The U.S. Supreme Court vacated the state high court's previous ruling against Stutzman and ordered it to reconsider her case in light of the Masterpiece Cakeshop decision. Without even holding an oral argument, the state court came back with the same result, repeating verbatim much of what it said in its original decision rather than reconsidering the case as the U.S. Supreme Court directed.
ADF defended Joanna Duka and Breanna Koski, owners of Brush & Nib Studio in Phoenix, in an Arizona Supreme Court case that decided "that the city of Phoenix cannot use a criminal law to force two artists to design and create custom wedding invitations expressing messages that conflict with their core beliefs."
ADF has also defended a website artist who doesn't want to publish or promote messages they disagree with, and a Kentucky print shop owner.