Woman Seeks Justice, Alleges Former Youth Pastor at 1st Baptist, Hammond, Raped Her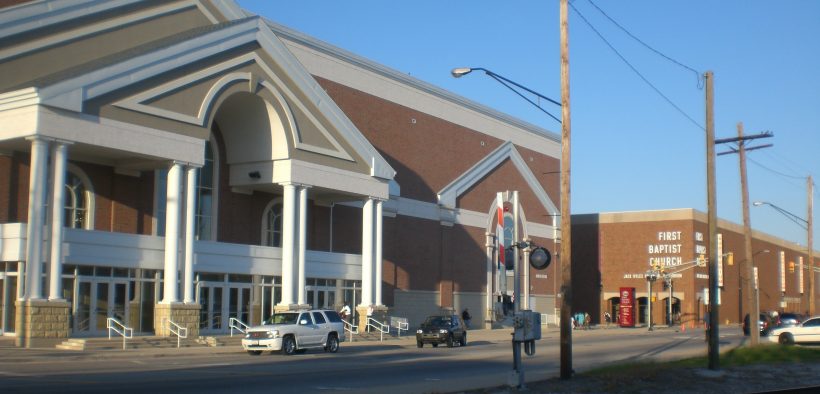 Joy Ryder says she is seeking justice for herself and to encourage other victims of sexual abuse to stand up for their rights. Last week, Ryder filed a lawsuit against First Baptist Church of Hammond, Ind., alleging its youth minister at the time repeatedly raped her when she was a teenager in the late 1970s, The Times of Northwest Indiana reported.
The First Baptist Church of Hammond is an Independent Baptist church that has wielded enormous influence among independent Baptist and Bible churches during its more than 100-year history. Though founded in 1887 by Allen Hill, it was under Jack Hyles' leadership from 1959–2001 that it became one of the first megachurches in the United States and during the 1970s claimed the highest Sunday School attendance of any church in the world. Throughout the 1990s, the church had a weekly attendance of 20,000 and was regularly listed among the largest churches in the country.
Ryder alleges church officials covered up abuse allegations against David Hyles, son of the late Jack Hyles. Hyles-Anderson College in Schererville, a ministry of the church, is also named in the lawsuit.
Because the statute of limitations has passed on criminal charges, and church leadership hasn't responded to her accusations, Ryder told The Times she sees the federal lawsuit as her only option to hold the church publicly accountable.While David Hyles reportedly moved on to other ministry opportunities and doesn't face criminal penalties, Ryder's civil suit seeks a monetary award for damages she has suffered.
"You couldn't go up against their authority," Ryder told The Times of David Hyles. She said Hyles told her "nobody would believe me." Church officials and Hyles reportedly were not available for comment on the story.
Today, Ryder leads a non-profit support group, Out of the Shadows, for sex abuse victims that she started six years ago. "Multiple other girls accused (David) Hyles of sexual misconduct, similarly, to no avail," the suit alleges.
The Fort Worth Star-Telegram reported in 2018 that in addition to Ryder at least three other teens accused Hyles of sexual misconduct. But he never faced charges or "even sat for a police interview related to the accusations," the Star-Telegram reported.
Ryder alleges she was a high school sophomore when Hyles first assaulted her in his office at the church's youth ministry building, The Times reported.  The suit alleges Hyles sexually abused Ryder more than 50 times during a two-year period in church facilities and while she traveled with the church music group. The lawsuit also alleges Hyles added drugs and alcohol to her food and drink to make her more compliant, The Times reported.
Ryder, who attended Hammond Baptist Schools and Hyles-Anderson College, said her parents were church members and worked at the college at the time of the alleged abuse. The suitalleges Hyles had threatened to fire her parents or make false claims against her to the church if she didn't comply with his demands.
When Ryder finally told her parents about the abuse allegations, The Times reported, they confronted Hyles. And her father met with Jack Hyles. But the school allegedly responded by giving Ryder's father a better paying position at the college in exchange for agreeing to remain silent and not report the alleged abuse to the authorities. The suit also claims the church reassigned Hyles to a church in Texas, where his father had previously been a pastor. Jack Hyles died in 2001.
Ryder's father told the Star-Telegram decades later that heregrets not calling the police and wished he would have handled the situation differently.
The civil lawsuit, The Times reports, is the latest development in a history of civil and criminal accusations of sexual abuse involving underage girls made against officials of First Baptist Church of Hammond, which was founded in 1887.
Among other cases, The Times reported the following:
•
A.V. Ballenger, a deacon of the
church
, was convicted nearly three decades ago of fondling a 7-year-old girl in 1991 in her Sunday school class.
•
Jack
Schaap
, a son-in-la
w of
Jack Hyles, was pastor of
the church
when he
pleaded guilty in 2012 to charges involving sexual encounters with
teenager, beginning when she was 16
. Now 62, he is
reportedly
being held in the Federal Correctional Institute in Ashland, Ky
, and
i
sn't eligible for release until April 20, 2023.
In this most recent case involving Ryder, no trial date has been set.