Accreditation Program Aims to Address Lax Child Abuse Prevention Policies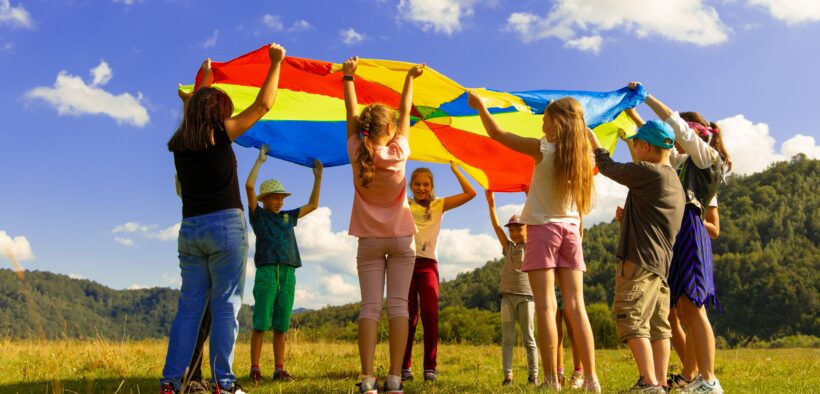 News headlines are routinely flooded with stories of child abuse in churches and ministries, as MinistryWatch covers on a regular basis. A year ago, we reported on a new accreditation program offering safety standards to help organizations move from a reactive approach to a preemptive one. After beta testing with 40 ministries, the program's leaders now believe they have sufficient data and experience to launch the complete iteration in January 2023.
Formed in 2019, the Evangelical Council for Abuse Prevention (ECAP) tasked a committee of risk management professionals, lawyers, abuse prevention experts and practitioners who work with children to create a set of standards around governance, safety operations, screening, training, response and other protocols for child abuse prevention. Last year, the Florida-based nonprofit started testing the concept with a group of "charter members," mostly involving churches, plus a few schools, a summer camp, and a speech and debate league.
The ECAP plans to have a few fully accredited charter members when the program launches next year, with several other candidates still in the process of completing accreditation. It will close the invitation window for charter members upon reaching 50 candidates.
In an interview with MinistryWatch, ECAP Executive Director Jeff Dalrymple mentioned several lessons learned through the trials so far. Chief among them: Many ministries are not nearly as prepared as the ECAP had hoped, lacking the child safety policies/procedures and training needed to encourage safe environments.
"Most ministries operate with a good amount of assumed trust, which is exactly what a predator is looking for when targeting an organization," Dalrymple says. "Most ministries do not recognize the liability they potentially incur every time they are responsible for children."
Access to MinistryWatch content is free.  However, we hope you will support our work with your prayers and financial gifts.  To make a donation, click here.
Furthermore, Dalrymple says most ministries don't have a response plan for abuse allegations. Staff may have some idea of their state's reporting laws but lack an understanding of the other details involved in the response. "Care for the victim, maintaining transparency and objectivity, cooperating with the authorities, informing insurance and developing policies to avoid a repeat offense are just a few areas that churches need to consider before an allegation of abuse is brought to light," he said.
Per the Centers for Disease Control and Prevention, about one in four girls and one in 13 boys experience child sexual abuse in the U.S., and 91% of abuse is perpetrated by known or trusted individuals in the child's family or community. While it's unclear exactly how many perpetrators are associated with religious groups, Dalrymple says one can assume that by the sheer number of them, many victims will end up involved in churches and ministries.
But many Christian leaders don't know how to respond when someone reveals they've been the victim of abuse, Dalrymple says, and they haven't received training in seminary or other ministry training formats to help victims. He added, "We think it would be a massive witness to the world and help to the church if a Christians survivors network was formed, in order to help ministry leaders understand the problem of abuse and prevent it in ministry contexts."
Many ministries and churches struggle to maintain or sustain child protection measures, facing high turnover rates in staff and participants and a lack of follow-through on organizational initiatives. Also, ministries' aggressive focus on their missions often means child protection policies take a lax approach. The ECAP hopes to address this by requiring annual compliance with its standards to maintain accreditation.
The ECAP says several ministries are already about halfway there or more in complying with its standards, but only a few organizations have done a good job of actually documenting their efforts. "If, God forbid, they were brought to court because of a child abuse allegation, they would have basically no way of proving that they are following good child safety policies," Dalrymple said. As a part of its independent verification process, ECAP requires organizations to document all child safety policies/procedures to proactively prevent abuse or demonstrate that their organization was not negligent in an investigation.
In 3.5 years, the ECAP has raised $233,325 for program development, sourcing most donations through word-of-mouth or directly from churches and individuals. It also teamed up with a range of partners on growth and development, including insurance firm Brotherhood Mutual, the Association of Christian Schools International, the Evangelical Council for Financial Accountability, and law firms Telios Law and Wagenmaker & Oberly.
The ECAP estimates needing an additional $25,000 to launch in January and hopes to draw more schools, daycares, and other ministries in the meantime. Dalrymple says in the long term, the organization wants to see its accreditation seal over the doors of every ministry that serves kids, reflecting the transparency and stewardship that should be expected of the Christian community.
"To us, the accreditation seal awarded to member organizations means something: 'God values kids, and here we value kids.' And it's a warning sign to any predators: 'No safe harbor here,'" Dalrymple says. "We want Christians and non-Christians alike to recognize that seal and know what it means too."
In addition to hoping its impact reaches non-Christian organizations, the ECAP plans to launch an affiliated member program to engage ministries that don't directly serve children in developing resources, products, and services for abuse prevention.