Weekly Review

ECFA Membership Changes, MinistryWatch Database Changes, Phil Cooke on the Podcast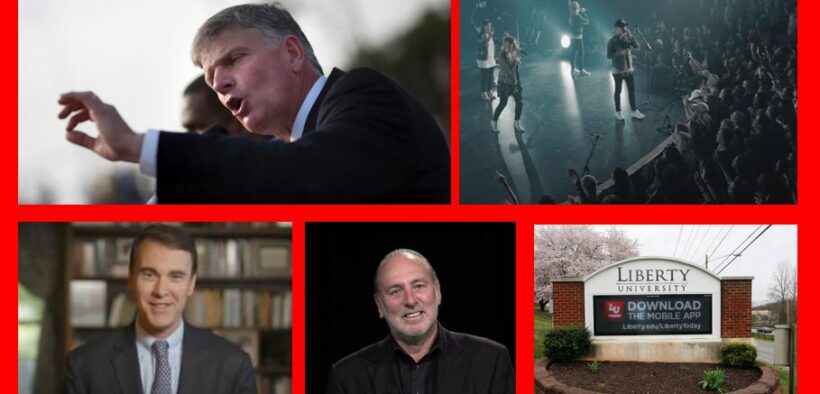 ECFA Changes.  The following organizations have had membership status changes in the Evangelical Council for Financial Accountability.  ADDITIONS:  United for Life to His Glory (Savannah, Ga.), Equipping Pastors International (Winter Haven, Fla.), Micah's Promise (Columbus, Ga.), Horizon International (Pendleton, Ind.), His Feet International (Imperial, Penn.), Portland Rescue Mission (Portland, Ore.)  REMOVALS:  Prison Prevention Ministries (Chattanooga, Tenn.), Bright Hope Pregnancy Support Centers (Allentown, Penn.), First Priority of South Florida (Ft. Lauderdale, Fla.), Jian Hua Foundation (Jenkintown, Penn.)
On the Podcast:  Each week, MinistryWatch brings you news about Christian ministries, as well as the latest in charity and philanthropy, news that we examine from a Christian worldview perspective.  Our goal is to help us become better stewards of the resources God has entrusted to us.  On today's program, we look at the new social media platform Gab.  It's become home to a number of Christian leaders and others who have been kicked off of Facebook, Twitter, YouTube, and other mainstream platforms.  And we also look at the strange case of Pastor Saeed Abedini.  Free Pastor Saeed was a rallying cry for evangelicals five years ago.  But his ex-wife now says we didn't know the whole story.  We begin today with the latest on the missionaries that were kidnapped in Haiti.  You can hear the podcast on iTunes, Spotify, Stitcher, and other podcast apps, or you can simply click here.
MinistryWatch EXTRA Episode:  Dr. Erik Hoekstra.  this week I want to take a deep dive into Christian higher education, because of both its pivotal role in the culture, and because Christian colleges are among the largest Christian ministries in the country.  Today, we have on the program Dr. Erik Hoekstra.  Erik Hoekstra serves as the fourth, and current president of Dordt University. He received his bachelor's degree in history and philosophy from Trinity Christian College, his master's degree in international management from The Rotterdam School of Management of Erasmus University in the Netherlands, and his Ph.D. in organizational learning and human resource development from Iowa State University.  During his time at Dordt, President Hoekstra has led two capital campaigns, the building of a new Science and Technology Center, nursing simulation lab, theatre space, and Agriculture Stewardship Center. He has overseen the creation of innovative programs, such as Pro-Tech, a two-year, hands-on vocational degree. President Hoekstra also served in the process of transitioning Dordt from a college to university in 2019.  Listen here.
MinistryWatch Database Changes.  The MinistryWatch 1000 tracks the 1000 largest Christian ministries in the country.  These ministries represent more than $35-billion in total revenue, most of that donor revenue from evangelicals. The following ministries have their profiles updated with the most recent year's financial data. The Financial Efficiency rating of each ministry is in parenthesis. If this rating represents a change from the previous year, that change is noted: Alfalit International, Inc.  (Down 3 to 2 Stars, Transparency Grade: A), Avant Ministries / Gospel Missionary Union (2 Stars, Transparency Grade: C), Changed Lives AKA One on One (Up 1 to 2 Stars, Transparency Grade: A), CSI Ministries, Inc.  (Down 2 to 1 Star, Transparency Grade: A), Coalition for Christian Outreach / CCO (Up 2 to 3 Stars, Transparency Grade: A), Crossover Global (Up 1 to 2 Stars, Transparency Grade: C), Every Generation Ministries (Up 2 to 3 Stars, Transparency Grade: A), Forge (fka Kingdom Building Ministries, Inc.) (Up 4 to 5 Stars, Transparency Grade: A), Institute in Basic Life Principles / Bill Gothard (Down 2 to 1 Star, Transparency Grade: C), Ligonier Ministries / R.C. Sproul (Down 2 to 1 Star, Transparency Grade: A), Portland Rescue Mission (N/A Stars, Transparency Grade: From D to C), Vanguard University of Southern California (4 Stars, Transparency Grade: From C to A). The following ministry has been added to the MinistryWatch database with the most recent year's financial data: Living Waters Publications (1 Star, Transparency Grade: A)
Access to MinistryWatch content is free.  However, we hope you will support our work with your prayers and financial gifts.  To make a donation, click here.
Salary Data Now In MinistryWatch Database.  We now have salary information for 3,000 executives from about 500 of the 850 ministries in our database posted in our profiles.  So check out this new addition by clicking on the red button at the top of this page, or here.  That takes you to our database.  The search engine is right there, and you can type in the name of a ministry you're interested in and our profile will pop right up – now, with compensation information for the top executives.
On-Line Training For Ministry Leaders.  Thanks to a partnership with Dunham + Co., MinistryWatch is now able to offer on-line training "short courses" in such topics as change management, fundraising, social media, and the use of cryptocurrencies such as BitCoin.   To read more about these courses, click here.
Audio Version of Faith-Based Fraud Now Available. Thanks to those of you who made my new book Faith-Based Fraud a best-seller in several Amazon categories this week.  It's now available in paperback and e-book versions.  To get your copy, click here.  This week, the new audio version released.  You can get that from Audible by clicking here.  
MinistryWatch Video.  In closing, a reminder that we have created a new, short (3.5 minutes) video that explains what we do here at MinistryWatch, and why.  If you're new to MinistryWatch, I hope you'll check it out.  To find it, click here.
On This Date.  On this date in 2009, Franklin Graham made news by appearing in the Chronicle of Philanthropy's list of highest paid non-profit executives not once, but twice.  He made the list for his salary with the Billy Graham Evangelistic Association and again because of his salary at Samaritan's Purse.  The total compensation came to about $1.2-million.  Read our story here.