Abuse Survivor Speaks In VICE Investigative Report of Kanakuk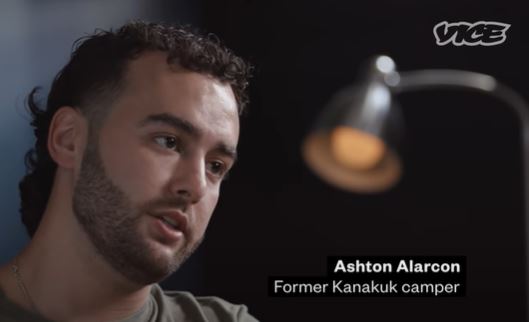 Kanakuk Ministries was the subject of a recent investigative report by VICE Media that, for the first time, publicly named one of the survivors of the sexual abuse that took place at the popular Christian summer camp.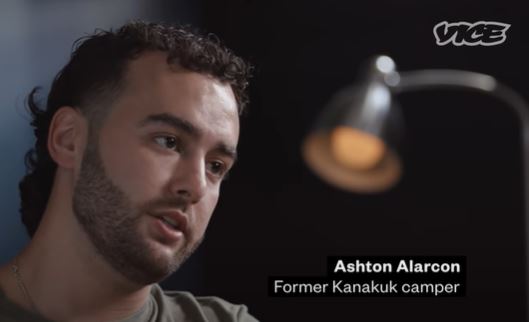 Kanakuk and one of its counsellors, Pete Newman, have been involved in lawsuits related to abuse Newman committed at the camp.  Newman is currently serving two life sentences plus 30 years in prison.  Newman's victims have been identified in court records with "John Doe" designations.  Most of them signed non-disclosure agreements to prevent them from speaking publicly.  A recent television report aired by the CBS affiliate in Dallas featured a group of survivors, but none of them were identified.
However, one of the survivors, Ashton Alarcon, did not sign a non-disclosure agreement, and he told his story to VICE and to MinistryWatch.  
Ashton was 10 years old when he first went to Kanakuk and started spending time with Pete Newman.  "He was there from the very first moments I arrived at Kanakuk," said Alarcon, who is now 26 and a third-year student at the Columbia University College of Dental Medicine.  "He helped me unload my trunk and get settled."
Alarcon said Newman carefully groomed him before abusing him.  "After swimming, we might be resting on the dock and he would say, "Don't put your head down on that hard dock.  Rest your head on my stomach.  At that age, I didn't question him."  Alarcon said the sexual abuse began two years later, when he was 12.  He eventually told his parents, who confronted Kanakuk's leadership.  
The Alarcons eventually received a financial settlement from Kanakuk, but – unlike other survivors – they refused to sign a non-disclosure agreement, even though Joe Alarcon, Ashton's father, said Kanakuk put legal pressure on them to do so.  "We ended up spending $40,000 in legal fees fighting Kanakuk," Joe Alarcon said.  
Joe Alarcon says that claims by Kanakuk leaders that these incidents happened in the past but are not a part of Kanakuk today are not credible.  "The leadership that allowed Pete Newman to be there and sexually molest and sodomize and abuse children is still there today," he said.
Access to MinistryWatch content is free.  However, we hope you will support our work with your prayers and financial gifts.  To make a donation, click here.
He says his goal is to see that everyone who knew that abuse was taking place should be replaced.  That includes, he said, "Joe White, Doug Goodwin, and any board members who were on the board then."
Why are the Alarcons speaking up now, nearly 15 years after Ashton's abuse?  Ashton Alarcon said it has taken many years of maturity and healing to get him to a point that he could speak publicly.  "I was angry at God for years.  I said some nasty things to him," he admitted.  "But my relationship with Christ is now stronger.  I think the Lord has been preparing me for this moment."
MinistryWatch reached out to Kanakuk for a reaction to the VICE piece, and Kanakuk sent the following statement:
"This has been a painful experience for all involved, none more so than those who endured abuse by Pete Newman, who still carry the tragedy of his horrific actions with them. Our hope and prayer are first and foremost for healing and restoration for them and their families. 

We remain incredibly sorry that this happened to anyone. Despite our efforts, we missed the warning signs. Preventing future abuse has become the hallmark of our camp operations with the Kanakuk Child Protection Plan. This comprehensive 340-point plan is more complete, inclusive, and reliable than any amount of background checks, which are typically all that is employed at most youth-serving organizations.

"Our commitment to child safety is resolute. As for survivors today, we remain diligent in working with all parties to find solutions that bring healing and restoration to them and their families."
A petition drive asking that Kanakuk release survivors from the non-disclosure agreements they signed continues to grow.  It now has nearly 25,000 signatures.  The YouTube video of the VICE report has more than 140,000 page views.