Weekend Plug-in: June 26, 2020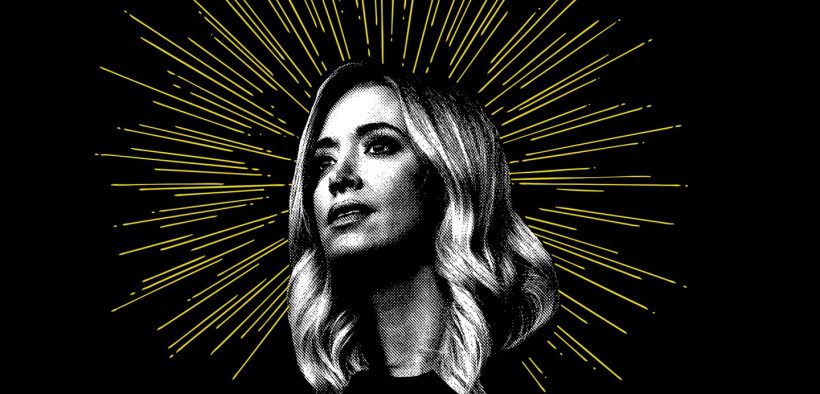 Editor's note: "Weekend Plug-in," featuring analysis, insights and top headlines from the world of faith, is produced by Religion Unplugged.
With Election Day four-plus months away, religion angles — no surprise! — abound.
Among the most interesting pieces of the last week:
• Gabby Orr, White House reporter for Politico, writes that Trump allies "see a mounting threat: Biden's rising evangelical support."
• Isaac Chotiner, staff writer for The New Yorker, interviews Albert Mohler about "How the head of the Southern Baptist Theological Seminary came around to Trump."
• Milwaukee Journal Sentinel writers Bill Glauber, Molly Beck and Annysa Johnson report on Vice President Mike Pence's focus on religious faith in a campaign stop in battleground Wisconsin.
• Nicholas Casey, a national politics reporter for the New York Times, travels to Alabama to highlight a Baptist church touched by differing opinions over the Trump era. (Be sure to read, too, Terry Mattingly's GetReligion analysis of this story, making the case that the Times ignores doctrine to focus on politics.)
Power Up: The Week's Best Reads
1. The temptation of Kayleigh McEnany: For the second week in a row, The Atlantic's Emma Green makes this list. We might need to create a special feature just to showcase the uber-talented Green's work each week.  "Kayleigh McEnany, Trump's White House press secretary, has been dismissed as an opportunist, hypocrite, and fool. People love to circulate gotcha videos of things she's said in the past," Green said on Twitter. "Reporting this profile of her, I found a more complicated story."
2. White Jesus: I didn't include the full Religion News Service headline ("How Jesus became white — and why it's time to cancel that") because I liked Emily McFarlan Miller's fascinating story much better than the headline.  As I told RNS editor-in-chief Bob Smietana, "Old-school Bobby just wishes it had a 'SOME SAY' in it." I preferred the headline that the Washington Post used on Miller's story: "How an iconic painting of Jesus as a white man was distributed around the world."  But I couldn't agree more with Post religion writer Sarah Pulliam Bailey's note: "not to miss the forest for the trees, I thought the story was really interesting!"  For more on the subject, Christianity Today's Ted Olsen points to a Bonnie Kristian column in The Week that contends, "The white Jesus debate is more complicated than you think."
3. The coming 'religion recession': In an analysis piece for Religion & Politics, David Gibson predicts a gloomy future for organized religion in America.  "In the past, religion remained the context in which the vast majority of Americans worked out the meaning of life, and the afterlife. Not anymore," argues Gibson, director of Fordham University's Center on Religion and Culture.  Whether one agrees or disagrees with Gibson, his thought-provoking take is a must read.
More top reads: Solidarity, not charity: Why mutual aid reemerged in the pandemic, and is flourishing amid protests, Aysha Khan, Religion News Service … The hidden figures of the church, Kathryn Freeman, Christianity Today … Baptists and Walmart criticize rebel-themed Mississippi flag, Emily Wagster Pettus, The Associated Press … As churches reopen, Catholics weigh mixed blessings of online worship, Francis X. Rocca, Wall Street Journal … Sessions visits high school where Church of the Highlands was kicked out, Greg Garrison, Birmingham News … Rural Missouri pastor: Virus 'just started to sprout up,' Jim Salter, AP … President Trump backs faith-based agencies in new executive order on foster care, Kelsey Dallas, Deseret News …
Behind The Bylines
Speaking of The Atlantic's Emma Green (mentioned above in the top reads): She was honored this week as "the 2020 Laureate of the George W. Hunt, S.J., Prize for Journalism, Arts & Letters for outstanding work in the category of Journalism."  She'll receive the $25,000 prize in September.
In Case You Missed It
Here is where you can catch up on recent news and opinions from Religion Unplugged.
• Turkey is moving toward a neo-Ottoman regime with calls to convert Hagia Sophia (by Paul Marshall)
• Reporter focuses lens on the spirit of Moundsville, West Virginia (by Paul Glader)
• Journalists should not forget about police chaplains amid ongoing race debate (by Clemente Lisi)
• What faith-based employers need to know after the 'Bostock' decision (by Stanley Carlson Thies)
Bobby Ross Jr. is a columnist for Religion Unplugged and editor in chief of The Christian Chronicle. The views expressed in this commentary do not necessarily reflect those of Religion News Service.