New Evidence Links Apocalyptic Couple to Children's Deaths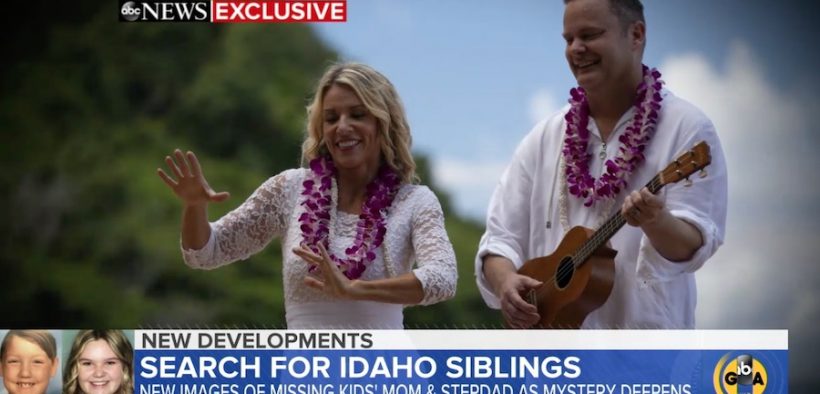 Four months after Lori Vallow was arrested in Hawaii for refusing to help officials find her  two missing children, Chad Daybell, her new husband and partner in promoting Mormon apocalyptic beliefs, was arrested June 9 in Idaho after human remains were found on his property near the small town of Salem.
Four days later, officials announced they had identified the remains.
"It is with heavy hearts that we now confirm that those remains have now been officially identified as those of JJ Vallow and Tylee Ryan," said Gary Hagen, Assistant Chief of the Rexburg, Idaho Police Department.
It was a stunning, if not unexpected turn in a complicated, multi-state case that has drawn international attention since it began last September after JJ and Tylee went missing and worried relatives sounded the alarm.
One of Daybell's neighbors said Daybell had grown more distant after the children disappeared, and said he saw unusual bonfires on the property near where the remains were eventually found.
And an official said Daybell said might have learned how to dispose of bodies while working as a sexton and gravedigger at a city cemetery in Springville, Utah.
Couple married three months before investigations loom
Vallow and Daybell married last November following a string of mysterious deaths and disappearances. They spent more than a month honeymooning in Hawaii as law enforcement officials began investigating Vallow.
In the four months before they married, not only had Vallow's two children disappeared, but Daybell's ex-wife Tammy had been found dead from what was then believed to be natural causes, and Vallow's estranged husband had been shot and killed. Authorities are now looking into the deaths of the two former spouses.
Daybell and Vallow, who was extradited to Idaho in March, are being held under bond of $1 million each. She is scheduled for an initial hearing on July 1 concerning two felony counts of desertion and nonsupport of children and misdemeanor charges of resisting and obstructing, solicitation to commit a crime, and contempt of court.
Daybell is scheduled for initial hearing on July 9 for two felony charges of concealing, altering, or destroying evidence.
As part of its investigation, the FBI tracked cell phone location data on the phone belonging to Vallow's brother, Alex Cox, who made repeated trips to Daybell's property shortly after the children disappeared in September. In another strange twist in the case, Cox has also died.
After one of Cox's visits to the property, Daybell texted his then-wife Tammy to explain the unusual activity:
"Well, I've had an interesting morning! felt should burn all of the limb debris by the fire pit before it got too soaked by the coming storms. While did so, spotted big racoon along the fence. hurried and got my gun, and he was still walking along. got close enough that one shot did the trick. He is now in our pet cemetery. Fun times!"
Daybell watched investigators search his property before driving off in his SUV. He was arrested about a mile away after the remains were unearthed, some of them wrapped in black plastic, and others having been charred.
https://idahonews.com/news/local/court-documents-in-daybell-case-reveal-how-investigators-found-childrens-remains
Vallow called her children "zombies"
Daybell, who owned Springcreek Book Company, which published his Mormon apocalyptic novels, described a coming societal collapse that would require extreme responses: "members of the LDS Church will be invited by their leaders to survive the civil unrest by gathering to holy refuges," he wrote.
Investigators have also found that Daybell and Vallow were part of a Mormon-related group called "Church of the Firstborn," which claims to have truth that "enables us to see through some of the Falsehoods & Deception out there in most of the World & Modern Day Church!"
The church's mission is to lead the 144,000 believers described in the biblical Book of Revelation, and to rid the world of "zombies," as reported by channel 2, the CBS News affiliate in Rexburg:
The term "zombie" refers to an individual whose mortal spirit has left their body and that their body is now the host of another spirit. The new spirit in the "zombie" is always considered a "dark spirit." While the "dark spirit" inhabits the host body, the person's true spirit goes into "limbo" and is stuck there until the host body is physically killed. As such, the death of the physical body is seen as the mechanism by which the body's original spirit can be released from "limbo."
Investigators in the case said witnesses reported hearing Vallow call her two children "zombies" in the year before they disappeared.