As United Church of Christ Takes on Race and LGBTQ Issues, Consensus Reigns

The remaining Protestant denominational meetings this summer promise more comity than strife.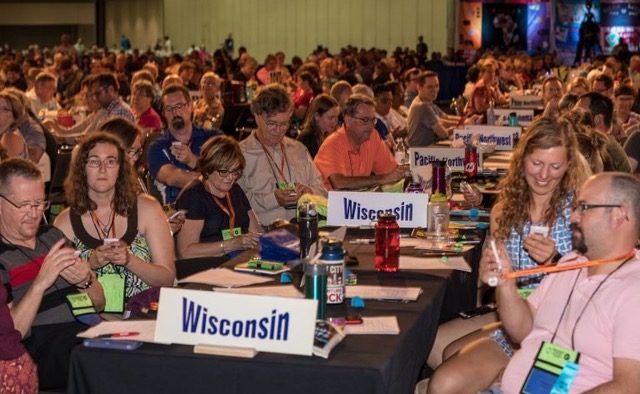 When the United Church of Christ (UCC) kicks off its General Synod on Sunday (July 11), the Rev. Traci Blackmon isn't worried about fractious votes, conservative insurgencies, or to-do's over high-level resignations — or calls for the same. The UCC, in short, is no Southern Baptist Convention, which endured all of the above at its annual meeting last month.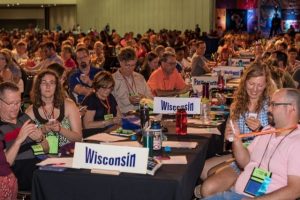 What worries Blackmon, she said, are technical glitches.
Planned before COVID-19 vaccines were widely available, the UCC Special Edition 2021 General Synod will be held virtually July 11-18 using technology developed by the mainline Presbyterian Church (USA), which held its denominational meeting online last year.
One of the reasons there will be few arguments at the UCC is that there are less people in the denomination to argue with.  When the denomination was formed by the merger of presbyterian and congregational churches in 1957, it had more than 2-million members – at a time when the population of the U.S. was half what it is today.  In 2019, the church had only about 800-thousand members, with far fewer than that actually attending church each week.
There's also very little to argue about in the UCC.  The denomination is overwhelmingly pro-gay and pro-abortion.  For a denomination that prides itself on tolerance and inclusion, there is little room for disagreement on these issues, and other progressive causes.  When the denomination voted to affirm same-sex marriage in 2005, a rush to the exits ensued, with the entire Puerto Rican branch of the UCC withdrawing, as well as many individual congregations.
Access to MinistryWatch content is free.  However, we hope you will support our work with your prayers and financial gifts.  To make a donation, click here.
Other Denominational Meetings
A number of other Protestant denominations resume their meetings this summer after the COVID-19 pandemic upended plans in 2020. Other denominations meeting in the next few months include the African Methodist Episcopal Church, Assemblies of God and National Baptist Convention USA — some in person, some remotely.
At this year's UCC convention, delegates will take up proposed resolutions declaring racism a public health crisis, calling for a ban on conversion therapy, and exploring ways to promote safety for women and nonbinary people in the denomination in response to the #MeToo and #ChurchToo movements. Other proposed resolutions include declaring the rights of nature, advocating for reform of the cash bail bond system, and urging the United States to "bring an end to the unlawful occupation of the Hawaiian Islands," among other things.
At this year's biennial meeting — part business meeting, part worship service, part "family reunion," as Blackmon described it — keynote speakers include Sikh social justice activist and filmmaker Valarie Kaur and the Rev. Adam Russell Taylor, the new president of Sojourners.
The United Church of Christ also will unveil a new initiative called Join the Movement, part of its ongoing commitment to racial justice.
The past year exposed Americans not only to a pandemic, but also to the "impact of racism and racialized hatred in this country" that has opened conversations in the UCC and beyond, according to the associate general minister.
"It's not that we're joining a new movement. We feel like the movement was started by Jesus," Blackmon said.
Join the Movement will highlight the anti-racism work of churches across the country, making curriculums and other resources available to UCC members and sharing updates on the racial justice assessment the denomination is undergoing, she said.
"The work of undoing harm, of repairing harm, is the more extensive work, and we're committed to doing that work and think we can do it better if we do it together," Blackmon said. "So, in that way, Join the Movement becomes a safe space — a clearing, if you will — and a repository for all of the things that are happening in hopes that we will learn from one another and move forward."
Technical problems or not, with such items on the agenda, she said, "I expect space for grace."
Warren Smith contributed to this article.