55 Churches Leave Florida Conference of the United Methodist Church

The exiting congregations represent 15% of the Conference's membership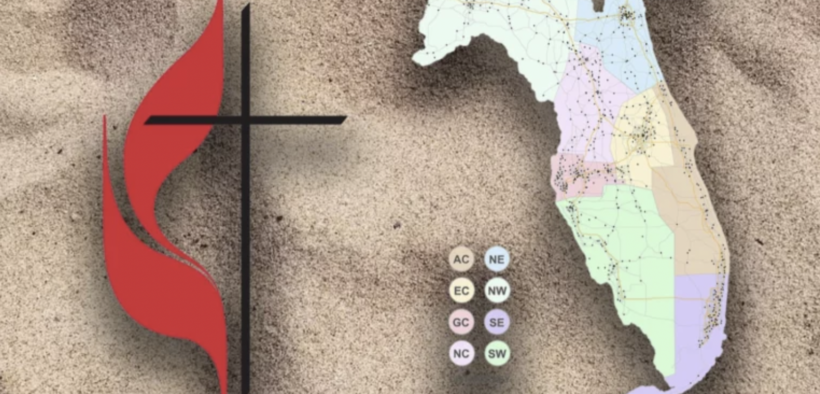 The Florida Conference of the United Methodist Church has approved the conditional disaffiliation of 55 churches over human sexuality issues, including same-sex marriages and potential ordination of pastors who identify as LGBTQ.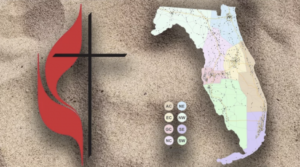 The vote took place at a virtual special session April 22 with 93% of delegates voting in favor of the action and 7% against. The 55 churches were considered as a single slate.
The churches will take with them nearly 30,000 members, or 15% of total the membership of the Florida Annual Conference. The Conference placed the value of the assets in the departing churches at $35.8 million, plus real estate valued at $306.4 million.
The organization said the churches will be able to keep those assets, which would normally revert to the Conference, if they meet certain financial obligations, including the payment of apportionments for 2023 plus an additional year.
The departures are effective June 1 if all the requirements are met.
Voters at the 2019 General Conference of The United Methodist Church established the disaffiliation process in the wake of controversy over the potential change in the Book of Discipline to allow for the ordination of pastors who identify as LGBTQ and to permit same-sex marriages at United Methodist churches.
Access to MinistryWatch content is free.  However, we hope you will support our work with your prayers and financial gifts.  To make a donation, click here.
Under the process, churches that want to separate from the denomination must meet a series of requirements, including meeting with their district superintendent to understand the ramifications of disaffiliation, prayerful consideration for discernment, and open meetings with professing members of their congregations.
The Florida Conference said additional special sessions to address disaffiliation are scheduled for Aug. 5 and Dec. 2.
Main photo: The United Methodist Church logo, left, and a map of districts in the Florida Annual Conference of the United Methodist Church / Courtesy images via RNS