Uganda Breaks Up Pastor's $1 Million Scholarship Scam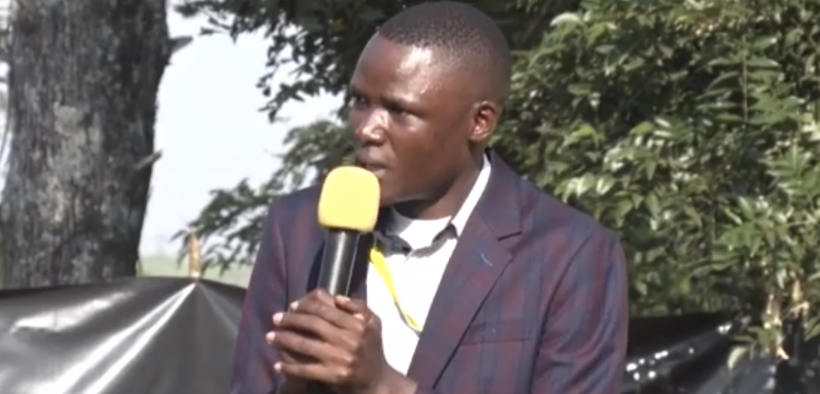 Police in Uganda are holding a prominent pastor accused of working with top government officials to scam more than 1 million USD from the public.
An anti-corruption unit arrested Pastor Sirajje Ssemanda of Revival Church Bombo earlier this month. The head of the unit Lt. Col. Edith Nakalema said in a press statement that at the time of his arrest, Ssemanda was trying to flee the country into neighboring Tanzania after learning that the authorities were pursuing him. He was arrested at Mutukula, a border point between Uganda and Tanzania. Ssemanda was sent back to Kampala for further investigation and possible prosecution, Nakalema said.
The authorities are looking for two other key suspects in the scam, a pastor and a lawyer. Several other government officials attached to the president's office have already been summoned and interrogated by the police in relation to the scam: Catherine Kusasira, a presidential advisor on Kampala affairs, and Pastor Franklin Mondo Mugisha. Mugisha denies any involvement in the scam, arguing that he is being framed.
Ssemanda and a group of senior pastors and government officials allegedly formed the organization called Hands Across the World Initiative Uganda to solicit money that was then deposited amongst their own bank accounts. Ssemanda was the patron of the organization, which included a network of pastors across the country. Many did not know the organization was a scam and promoted it to their congregations.
The police reported that since 2017, the pastors had worked with government officials to solicit fees from thousands of Ugandans who were told their money would grant them membership to government programs including scholarships and training trips abroad. One trip promised to take 200 pastors to Israel. Payments to the organization excluded transportation, food and accommodation, which the sponsors of the trip in Israel had allegedly promised government officials.
Access to MinistryWatch content is free.  However, we hope you will support our work with your prayers and financial gifts.  To make a donation, click here.  
Apostle Edward Masaba from eastern Uganda said in a statement that whoever wanted to join the organization to benefit from the scholarships and training trips was required to pay between sh500,000 ($134) and sh1m ($268.46) as membership fees.
Ssemanda had established a network of friends within government circles and was known for inviting officials to functions attended by his church recruits to convince them that he was working with the state. He also lived a lavish lifestyle, driving luxury cars with personalized number plates, which helped him to lure more people to his organization out of admiration.
There was also another trip to South Africa which the organization promised its members and 1,000 people paid sh50,000 ($13.42) each to go for a conference. Masaba said that instead of taking them for the conference, they were given certificates of financial contribution to the organization.
More than 400 churches and schools were allegedly duped into paying sh130,000 ($34.90) each after being promised funding to renovate their buildings, which also did not materialize.
Trouble started brewing for Ssemanda and Hands Across the World Initiative Uganda in 2018 after failing to remit school fees for hundreds of students who had been enrolled under their scholarship arrangement. This forced headteachers, especially in Karamoja region, one of the poorest in Uganda, to send home hundreds of students for unpaid school dues. The incident drew the attention of the government to the activities of the organization.
But the real racket was unearthed recently when a group of pastors who had been duped petitioned the State House Anti-Corruption Unit to intervene and help them recover their lost monies. The group told officials at the unit that they had tried to use all the peaceful means to recover their money but in vain. The affected pastors also later met with President Yoweri Museveni of Uganda, who after talking to them ordered police to ensure that everyone implicated in the scam be prosecuted.
Nakalema promised to work jointly with the Criminal Investigation's Directorate to expedite the investigations but warned the public against rushing to join newly formed organizations in their communities before understanding their motives. These are not the first pastors in Uganda to fleece unsuspecting members of the public out of billions of shillings in such financial scams. The media recently reported about a prominent bishop, Fred Ntabazi, who similarly frauded people and has eluded arrest because the police and other high-ranking government officials protected him.
Pastor Solomon Male, the executive director of Arising for Christ, an organization that preaches against evil and corruption in the church, recently called upon the government to take more interest in economic crimes committed by pastors in Uganda.
This article ran in Religion UnPlugged, and it is reprinted with permission.