John Edmund Haggai, Who Changed the Face of Global Evangelism, Dead at 96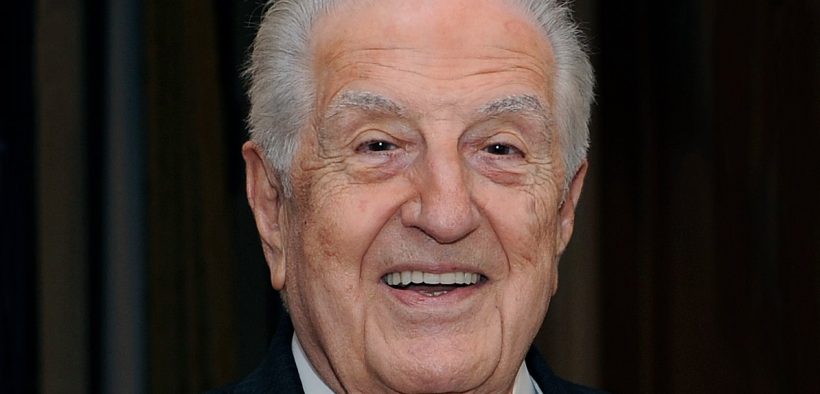 John Edmund Haggai, a "leader of leaders" who helped reinvent the strategy for global evangelism, died last month on Nov. 18 at 96.
The Southern Baptist pastor, whose motto was "attempt something so great for God, it's doomed to failure unless God be in it," eventually founded Haggai International Institute for Advanced Leadership to train preachers from around the world to evangelize and disciple their own nations.
Since its founding in 1969, the institute has trained more than 123,000 evangelists from non-Western nations, according to Christianity Today, including 1,200 from Indonesia, 400 from the Philippines, 500 from India, 400 from Nigeria, and 380 from Brazil. Haggai International has estimated that each evangelist trained at Haggai passes on their training to an average of 100 other leaders.
John Haggai was born in Louisville, Kentucky, in 1924, the son of a Syrian immigrant. His father graduated from Moody Bible Institute and became a Southern Baptist minister. At 6 years old, Haggai decided he wanted to follow in his father's footsteps and become a preacher. He also nurtured dreams of traveling to China as a missionary.
He went to Moody where he met his wife, Christine Barker, and the couple married the day after their graduation in 1945. When missions to China didn't work out due to civil unrest, they decided to stay in the U.S., and Haggai began pastoring a church in Lancaster, South Carolina. He grew it to about 1,000 members and won praise for record-high Sunday school attendance, via Christianity Today.
Access to MinistryWatch content is free.  However, we hope you will support our work with your prayers and financial gifts.  To make a donation, click here.  
In 1950, Christine gave birth to their only son, John Haggai Jr., who was injured at birth under the care of an intoxicated doctor. A traumatic brain injury left him incapacitated, and Christine stayed home to care for him full time.
Their son died at age 24, never able to speak more than two words at a time, though Haggai believed his son "prayed powerful prayers, trapped inside his broken body." He said the most important lesson he learned during that time was that "God allows no need in our lives for which He does not provide adequate supply."
Haggai went on to pastor Woodland Park Baptist in Chattanooga, Tennessee, and then Ninth and O Baptist Church in Louisville. His congregations appeared to thrive under his leadership. He became known for preaching sermons challenging pastors and churches to return to the Bible and the root principles of supporting missions, witnessing to neighbors, and emphasizing gospel evangelism from the pulpit.
As his popularity grew, he stepped away from pastoral ministry and took on a full-time traveling speaking role. During a trip to Lebanon, he heard from locals about the challenges of international missionaries—who often didn't understand the culture or language—trying to evangelize their people. Haggai began to form a new strategy for training missionaries from within their own people groups.
Haggai held his first training institute in Switzerland in 1969 with students from Indonesia, India, Pakistan, amongst other countries. In 1971, he moved the institute to Singapore, where the institute continued to train evangelists from 189 countries. Haggai's goal was to end 'gospel poverty." In 2019, the ministry celebrated its 50th anniversary with leaders from more than 60 nations.
"The Haggai Leadership experience, it really changed the way I see the world," said Josie Ching, a Christian in the Philippines, via Christianity Today. "I got it, that each of us is a missionary in our right and in the place that God placed us."
Haggai did realize his dream to minister in China—he visited regularly from 1984 through 2015. He wrote more than a dozen books, including How to Win Over Worry, which has sold millions of copies. He was preceded in death by his wife, Christine, who passed away in August 2019.