The Word Network Owner Sued for Unpaid Estate and Gift Taxes

The accumulation of interest and penalties has the total bill reaching nearly $18 million.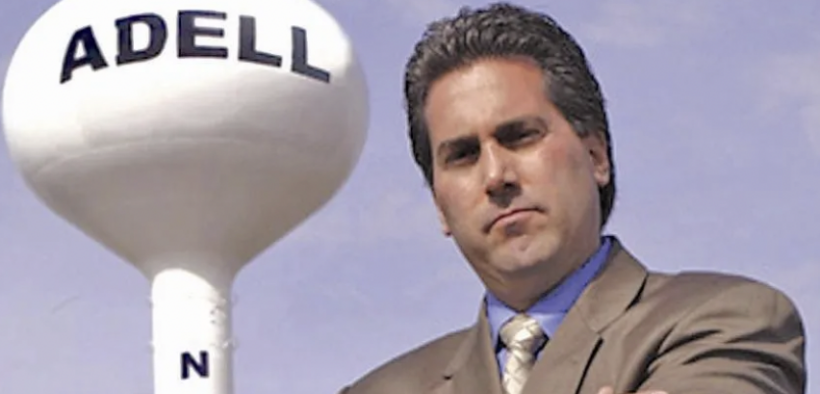 The owner of one of the largest religious TV networks is being sued by the Internal Revenue Service (IRS) for almost $18 million in estate and gift taxes.
Kevin Adell, whose father Franklin started the network in 1999 as World Religious Relief, is accused of not paying the estate and gift tax liabilities owed by his father's estate after his death in 2006.
The federal case filed in civil court in the Eastern Division of Michigan alleges that Franklin Adell's estate was valued at over $32 million at the time of his death.
The IRS is seeking an order to sell his 8,433 square foot Michigan mansion worth $3.7 million and use the proceeds to pay some of the tax bill.
Adell has other multi-million dollar homes, including one in Naples, Florida, and another in Utah near the Sundance Film Festival location, according to reporting by the Trinity Foundation.
He has denied he owes the taxes. He told the Detroit Free Press, "Eventually, it will get worked out. They want to embarrass me to pay." He said the taxes owed are not his tax, but "my dad's tax."
After Franklin Adell's death, Kevin Adell filed an estate tax return in 2007 reporting that $15,288,517 in taxes were owed. The estate paid about $8 million and elected to defer the other $7 million for five years to be paid in 10 installments.
The court documents allege that only two installment payments were made and over $9 million is now owed, including interest and penalties.
In 2008, Kevin Adell filed a gift tax return on behalf of the estate reporting that over $2 million  was owed in taxes based on a $6.6 million gift made from Franklin to Kevin to pay a court judgment.
The federal government alleges Adell has made no payments toward the gift taxes owed, which have accumulated to almost $8.2 million.
Adell is further accused of having dissipated the estate which had sufficient assets to pay the tax liability at the time of Franklin Adell's death.
The Word Network was co-founded in 2000 by Adell and his father and is based in Southfield, Michigan. It is the self-described "largest African-American religious network in the world" and claims to be available in over 200 countries.
It broadcasts shows featuring speakers like Bishop TD Jakes, Joyce Meyer, Bill Winston, Rod Parsley, and Joseph Prince.
Access to MinistryWatch content is free.  However, we hope you will support our work with your prayers and financial gifts.  To make a donation, click here.
World Religious Relief—not to be confused with the humanitarian relief group World Relief—was incorporated in 1999 as the parent organization for the Word Network. Adell was a secular broadcaster who decided to enter the religious broadcasting space.
No record of any Form 990 tax returns for World Religious Relief, the form required by the IRS for nonprofit organizations, since 2012 are available. At that time, it took in $18.2 million in revenue.
The Adells have created a maze of both nonprofit and for-profit entities intertwining with the Word Network. STN.com and International Broadcasting Corporation, also owned by Adell, are for-profit companies providing production and broadcasting services to the Word Network.
Most of the $18.2 million of revenue in 2012 was paid to Adell-owned International Broadcasting Corporation for its contracted services, according to the Form 990. Kevin Adell, the CEO, was paid $450,000 by World Religious Relief and over $5 million by related organizations.
In 2015, the IRS revoked the group's tax-exempt status. A tax lien of $3.7 million was also filed against the religious broadcasting network.
In 2018, Adell incorporated Church of the Word and gave it the trade name Word Network Church. Churches are not required to file Form 990s. He also incorporated Word Network Operating Co. in Delaware which then registered a trademark for Word Network Church, resulting in one nonprofit and one for-profit sharing the same name.
No financial reporting is available on the Word Network website and there is no record of membership in the Evangelical Council for Financial Accountability for it or any of its affiliated organizations.