The Rabbit Room Builds Christian Community by Supporting Artists, Authors, and Musicians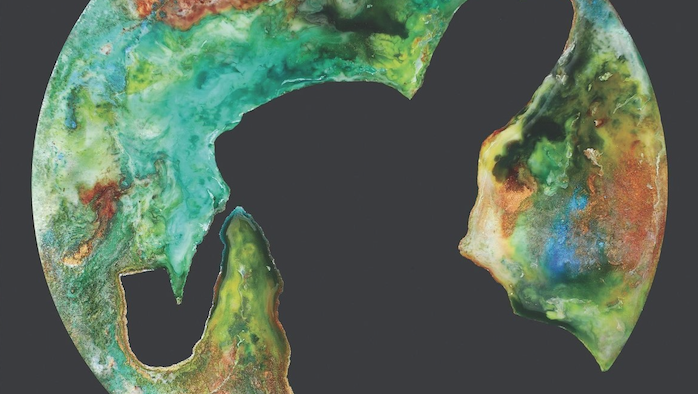 In an increasingly divided culture, even within the church, the Rabbit Room was created to build and nourish stronger Christ-centered communities by "cultivating stories, music, and art."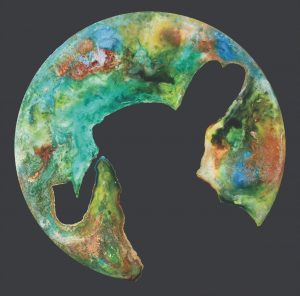 It was founded in 2006 by singer-songwriter and author, Andrew Peterson, after he visited Oxford, England, and was inspired by the stories of the Inklings, a group of authors including C.S. Lewis and J.R.R. Tolkien. They met in the "Rabbit Room"—the back room of a pub—to discuss and share their stories and ideas together.
Peterson, known for his music and popular Wingfeather Saga, came home with the hope of building a community similar to the Inklings, where writers and musicians could encourage, support, and strengthen one another in their calling to draw "attention to grace by showing the pinprick of light overcoming the darkness in the painting or the story or the song."
The Rabbit Room has seen rapid growth in the last few years, Executive Director Pete Peterson told MinistryWatch. What began as a blog to encourage and nourish a community of Christ-centered artists, authors, and musicians, has since flourished into a well-known ministry.
Next, Rabbit Room Press was founded in 2008. It has published popular works of fiction by Andrew Peterson and other authors, books of poetry, as well as "Every Moment Holy," a book of liturgies for everyday life.
In 2010, it began hosting "Hutchmoot." The conference is held in Nashville, where the Rabbit Room is located, to celebrate "story, art, music, food, faith, and fellowship." The last two years it has been held online, and before the pandemic, had expanded to Oxford, England, featuring speakers such as Phil Vischer, Michael Card, and Sally Lloyd-Jones.
One of the Rabbit Room's popular programs is "The Local Show." Very much aligned with the flavor of Nashville, this in-the-round program primarily features local singer/songwriters. It is held the first and third Tuesdays of the month at North Wind Manor, the ministry's recently completed event center.
Access to MinistryWatch content is free.  However, we hope you will support our work with your prayers and financial gifts.  To make a donation, click here.
The Rabbit Room has also developed a network of 11 podcasts "that share a love for art, music, story, faith, and the myriad ways in which they intersect." They include The Molehill podcast featuring writers reading their own stories, The Habit podcast with writers conversing about the process of writing, and Fixed in Post, which highlights joys and disappointments by those who love cinema and film.
After rapid growth the last few years, Peterson said the ministry is looking to slow down. "Now that we have our building completed and a solid staff, we want to focus in on our mission and purpose for long-term stability," Peterson said.
The Rabbit Room has a nine-member board of directors, many of whom have served on the board since the ministry's founding. It also has a staff of about 10 people.
Rabbit Room is supported by donations and membership, but Rabbit Room membership is different than the common conception, Peterson said.
"Because it is a community, we feed into and nourish one another. We want our members to know they are a major part of our organization," he added.
Anyone who gives a recurring donation of at least $25 is considered a member. Members receive no exclusive content or special perks for their consistent support of the ministry but are sent occasional thank-you gifts, often something from one of the Rabbit Room artists.
"Every Moment Holy" has also been a large contributor to the revenue growth of the Rabbit Room. According to the most recent financials available to MinistryWatch, revenue was almost $1.9 million in 2020, $615,000 of which came from contributions.
The total salaries paid to the staff in 2020 was $196,734.
While the Rabbit Room is a non-profit organization under IRS regulations, it is not a member of the Evangelical Council for Financial Accountability (ECFA). Peterson said the leadership has not discussed whether to join ECFA in the near future.
MinistryWatch gives the Rabbit Room a transparency grade of "C" because it is not a member of the ECFA. However, it has the highest efficiency rating—five stars—based on how much of a donated dollar goes directly to ministry as opposed to fundraising and administrative costs.
The Rabbit Room receives a passing score of 80 out of 100 from Charity Navigator for finance and accountability.
Peterson told MinistryWatch it is audited by an outside firm each year and will make its financial statements available to any interested donors upon request.